Bethesda Health Group
Bethesda Health Group offers a variety of senior care services for St. Louis residents, ranging from assisted living to live-in communities.
Role
Web Design
Creative Direction
Content Strategy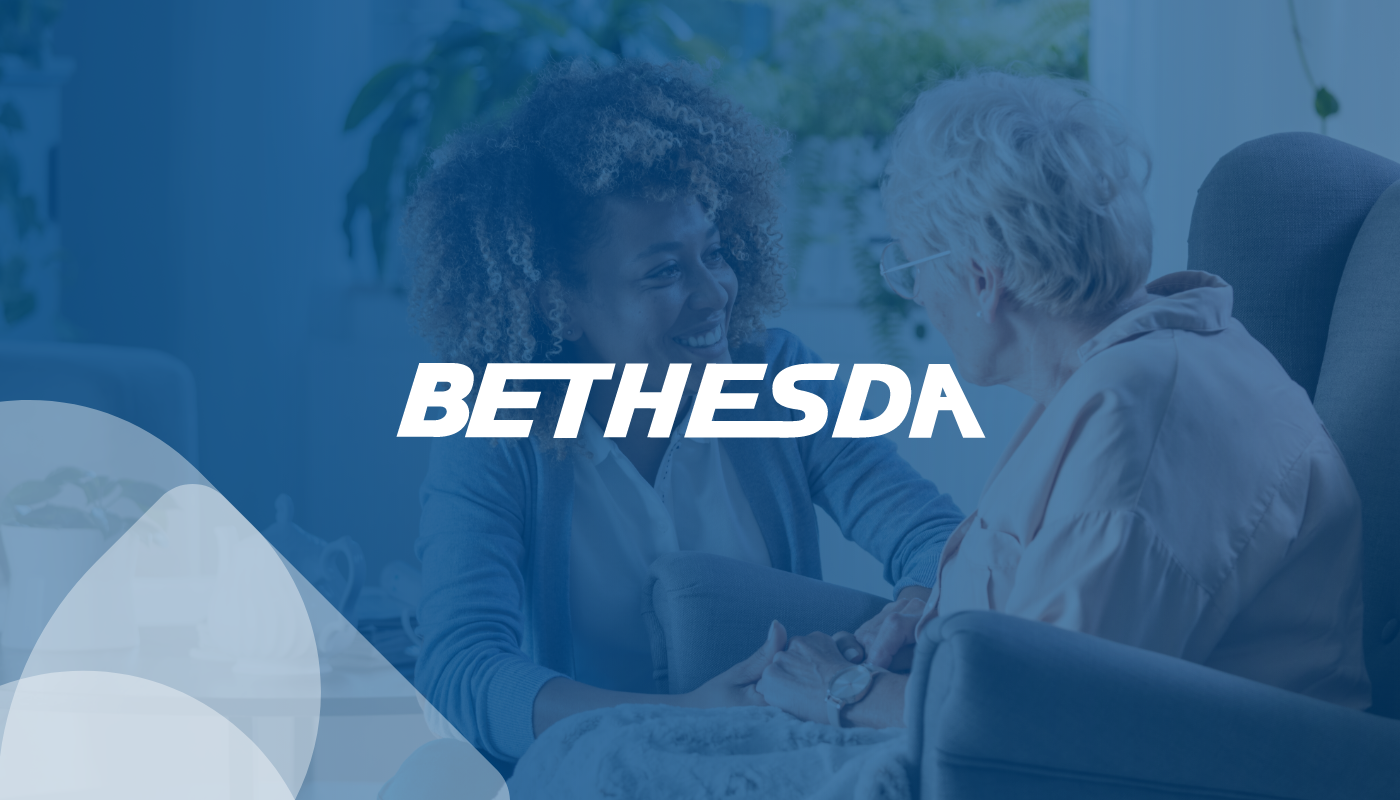 Challenge
As competition in the senior care space grows, Bethesda's website was turning visitors away with outdated forms and a frustrating navigation. The website also failed to reflect the warm, caring nature of Bethesda's services and communities.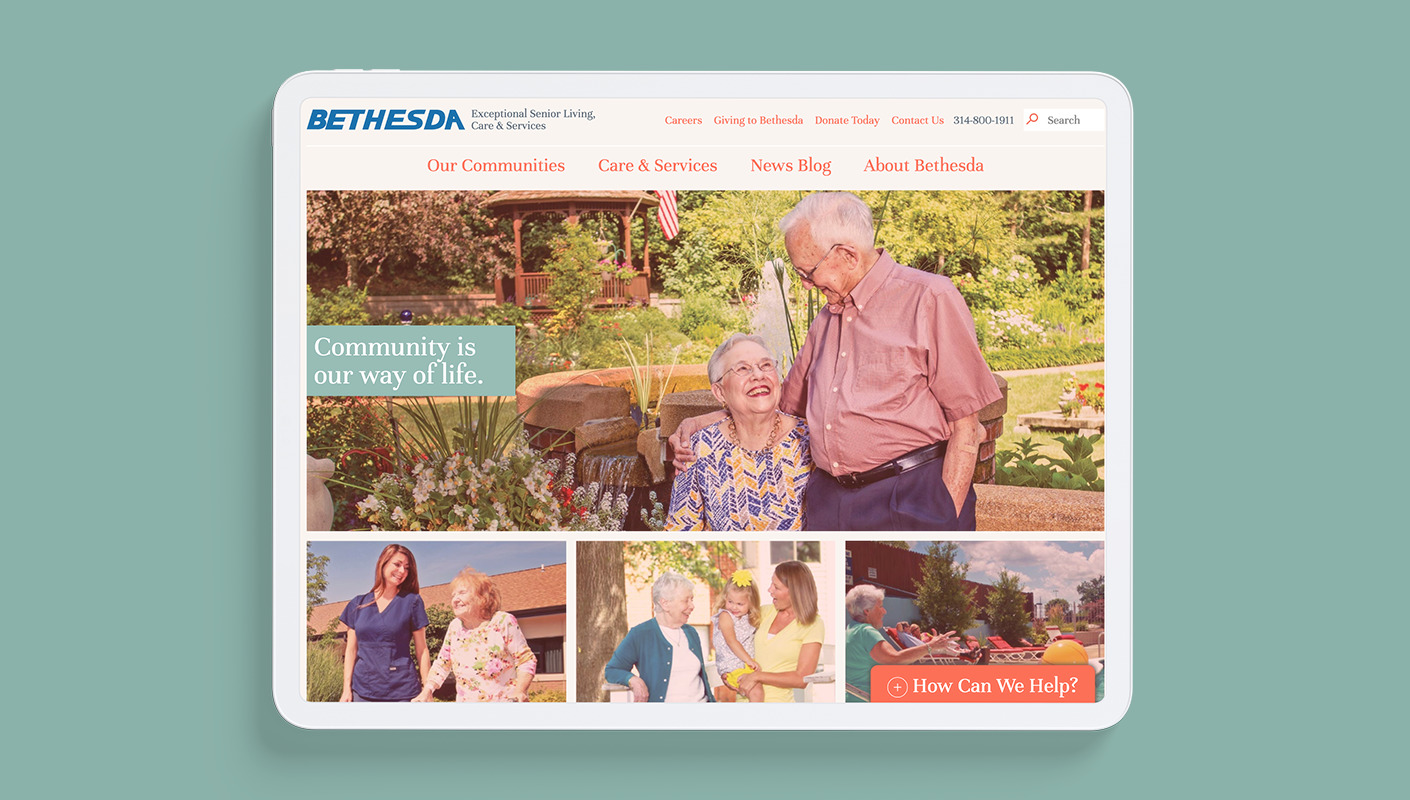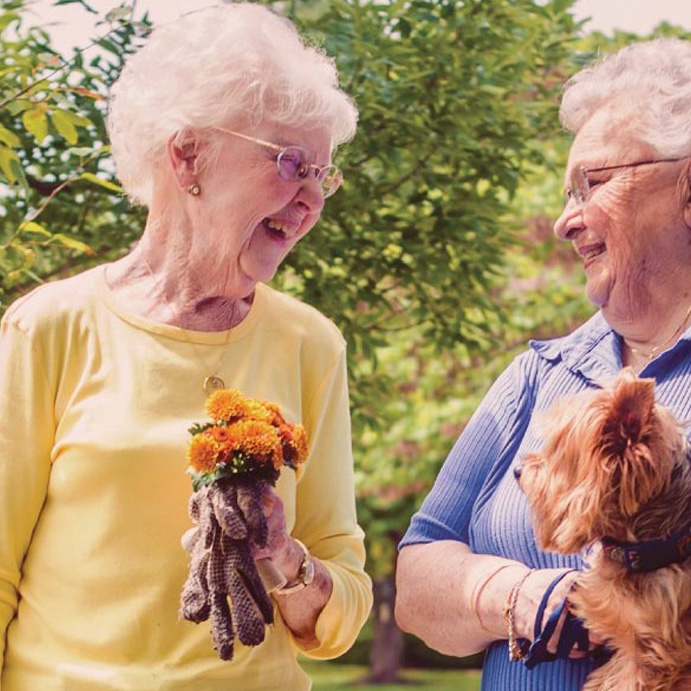 Content Strategy
Senior care websites are too often filled with cold, sterile content to reflect medical expertise. After evaluating Bethesda's audience, we opted to move toward more warm, empathetic content that inspires confidence in viewers that their loved ones will be well cared for. We repositioned Bethesda's core message, "Community is our way of life" on the homepage to bring it to the forefront of users' minds as they browse the site. We also made new recommendations for photography. Large, bright photos anchor each page and deliver much-needed warmth and joy to the site.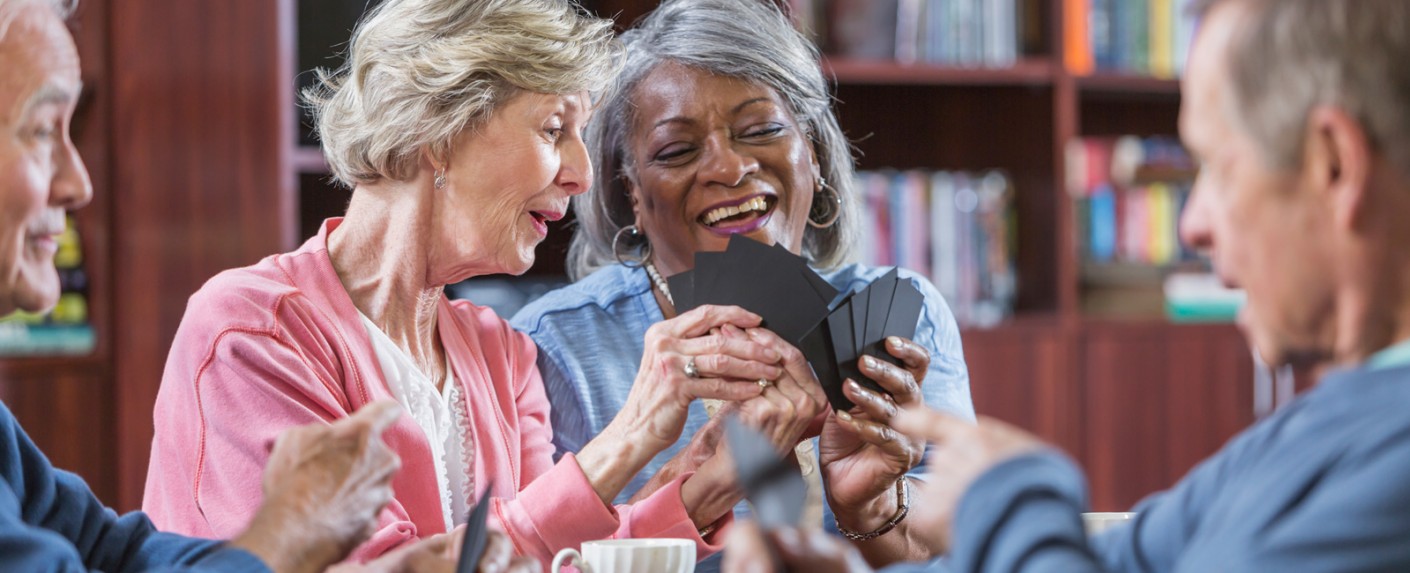 Web Design
As we redeveloped Bethesda's site, we were constantly considering the stressful situations in which people would be seeking senior care services. Often in a hospital dealing with the illness of a loved one, these people need a senior care website that's intuitive to navigate and loads quickly even in hospitals with poor reception.
We built the site's navigation with large, bold text that's a breeze to use. A restructured sitemap gives new hierarchy to Bethesda's communities and makes it easier for users to find the one that's right for them. Finally, a lightweight and responsive design ensures the site loads fast and looks great on any device.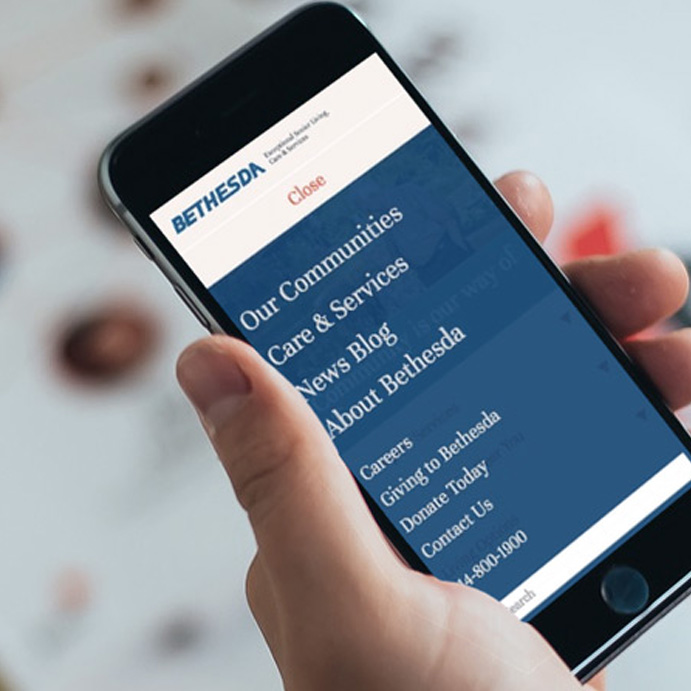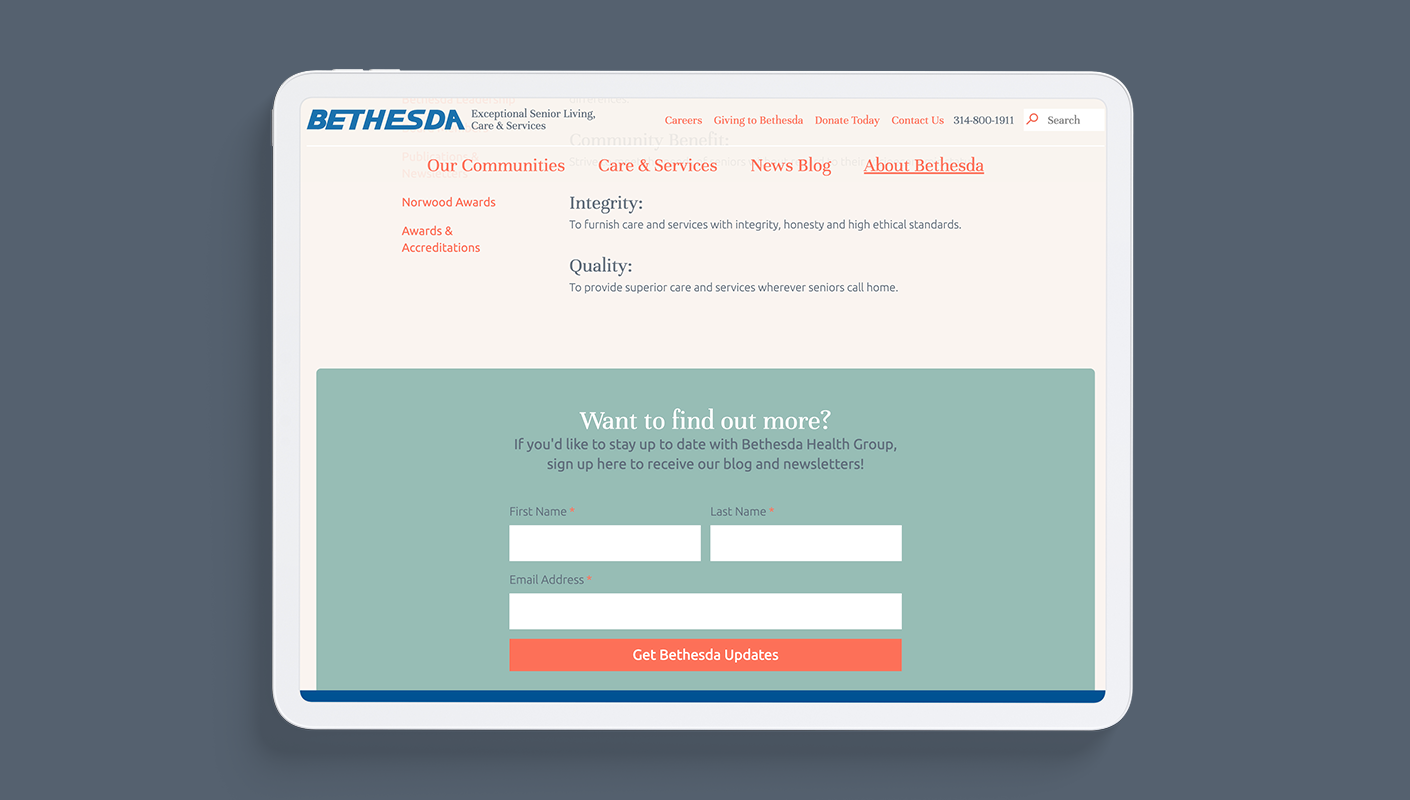 CRM Integration
We were tasked with providing insights on three different Customer Relationship Management (CRM) platforms for Bethesda to implement into the redeveloped website. Once Bethesda selected its preferred CRM, we began implementing webforms and application programming interfaces (APIs) into the website, making it even easier for Bethesda to stay connected with its audiences.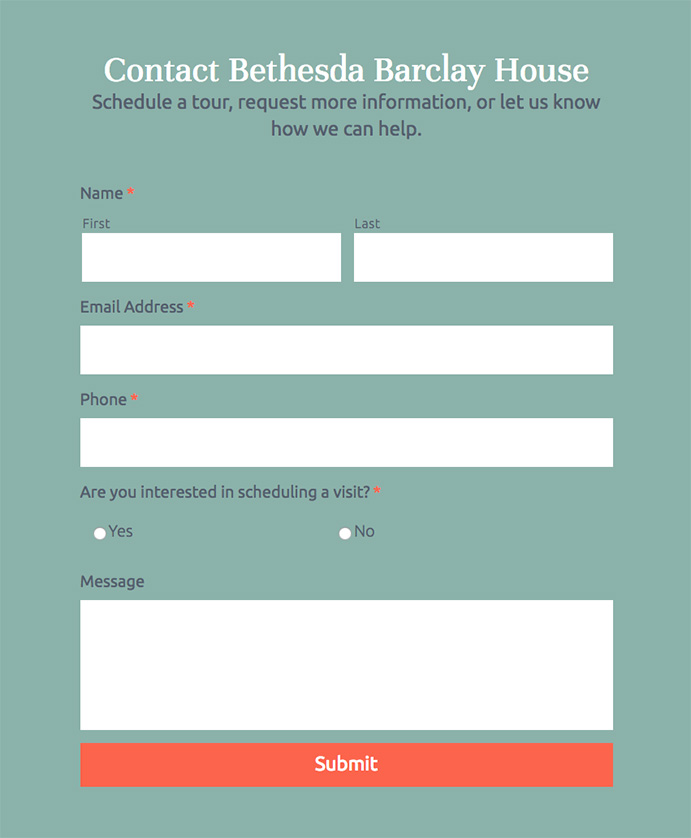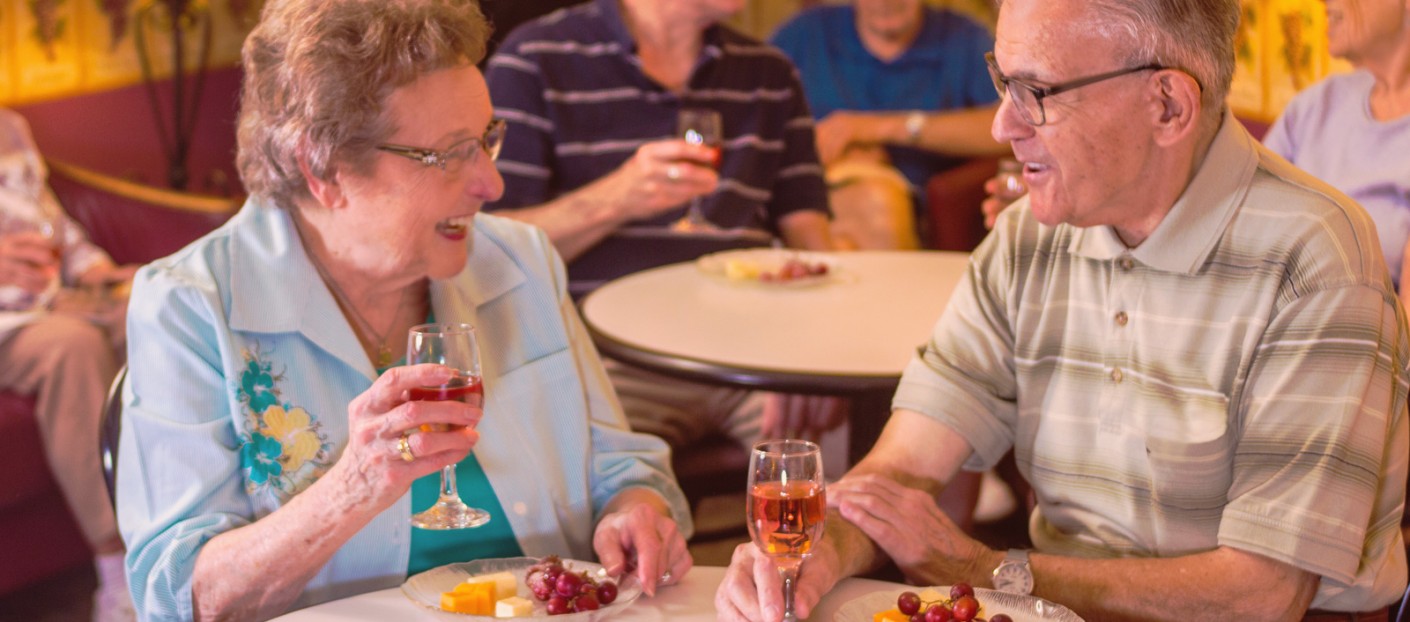 Digital Marketing
Our work didn't end when the site went live. Shortly after launch, we began analyzing the site's traffic and making strategic tweaks to optimize its user experience and visibility on search engines. Just one year after launch, Bethesda's site traffic was up 24% year-over-year, with organic search traffic up 30% year-over-year.
We later introduced several inbound marketing campaigns to promote the opening of Bethesda's newest community: Hawthorne Place. Our digital marketing strategy included search engine marketing (SEM) and digital banner tactics that targeted families who were searching for senior care services. Thanks in part to our campaign, Hawthorne Place achieved full capacity just a few months after opening.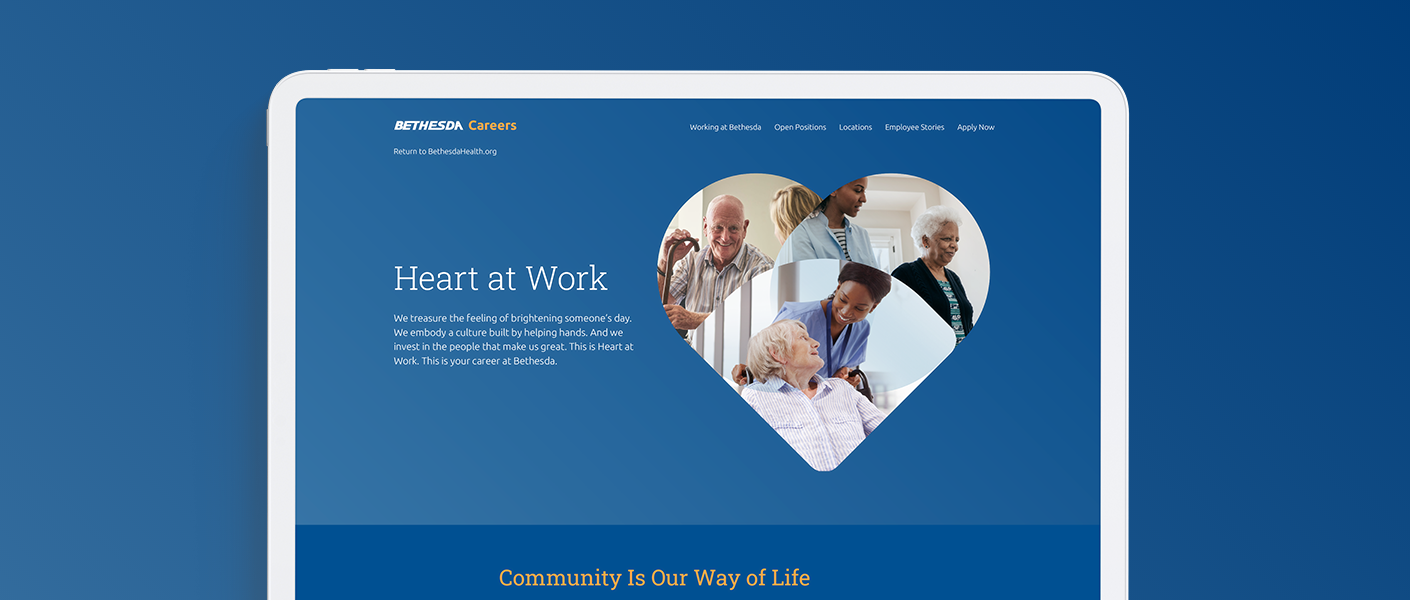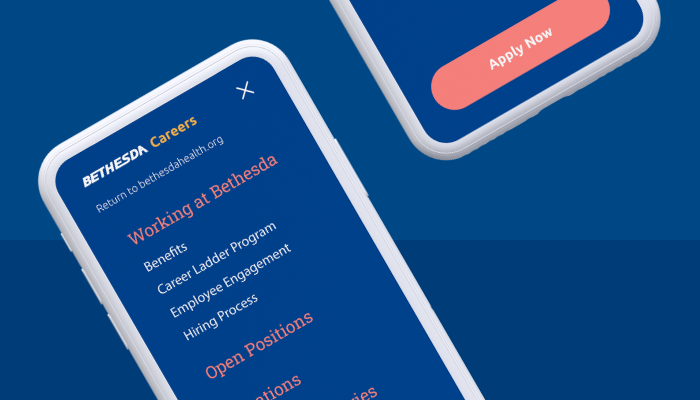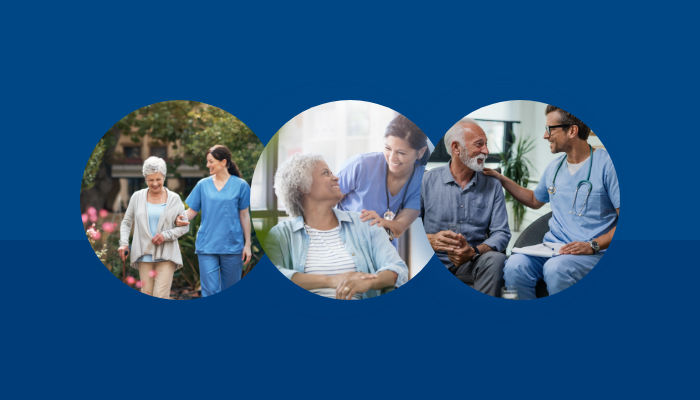 Careers Website
Following the successful launch of its primary website, Bethesda approached Paradigm to develop a new website geared toward ambitious career seekers. We responded with a custom microsite that pulls at the heartstrings of hardworking professionals with a commitment to care. A warm, compassionate tone perfectly aligns with Bethesda's parent brand and is combined with strong, team-centric messaging that illustrates the intangible value of working in a Bethesda community.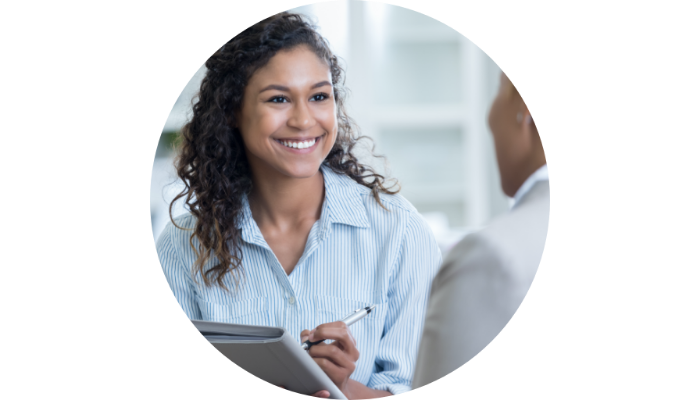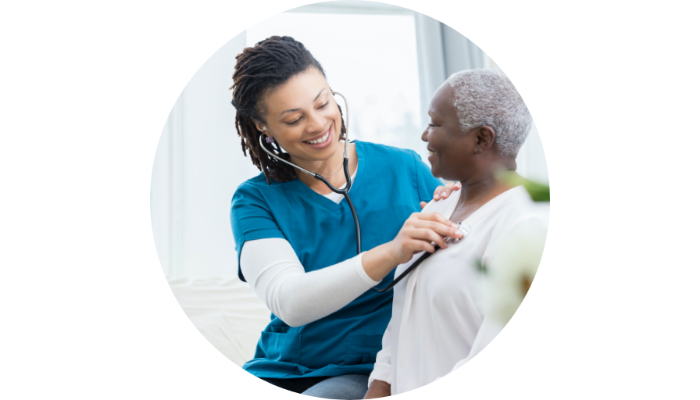 Taking visual cues from the company's primary website, Bethesda's career website is clear, lightweight and easy to navigate. Its imagery spotlights the one-to-one relationships between team members and residents. Throughout the site, a signature heart icon is used to emphasize the most valuable trait a Bethesda employee can have: compassion.