Four Reasons to Always Update WordPress
03.23.18
Today, about 29% of the web is powered by WordPress. With some of the best features and ease-of-use in the market, it's no wonder that so many of our clients take advantage of the open-source software. However, what many people don't realize is that WordPress is not a set it and forget it deal. Below, we outline the top four reasons to regularly update to the latest WordPress version.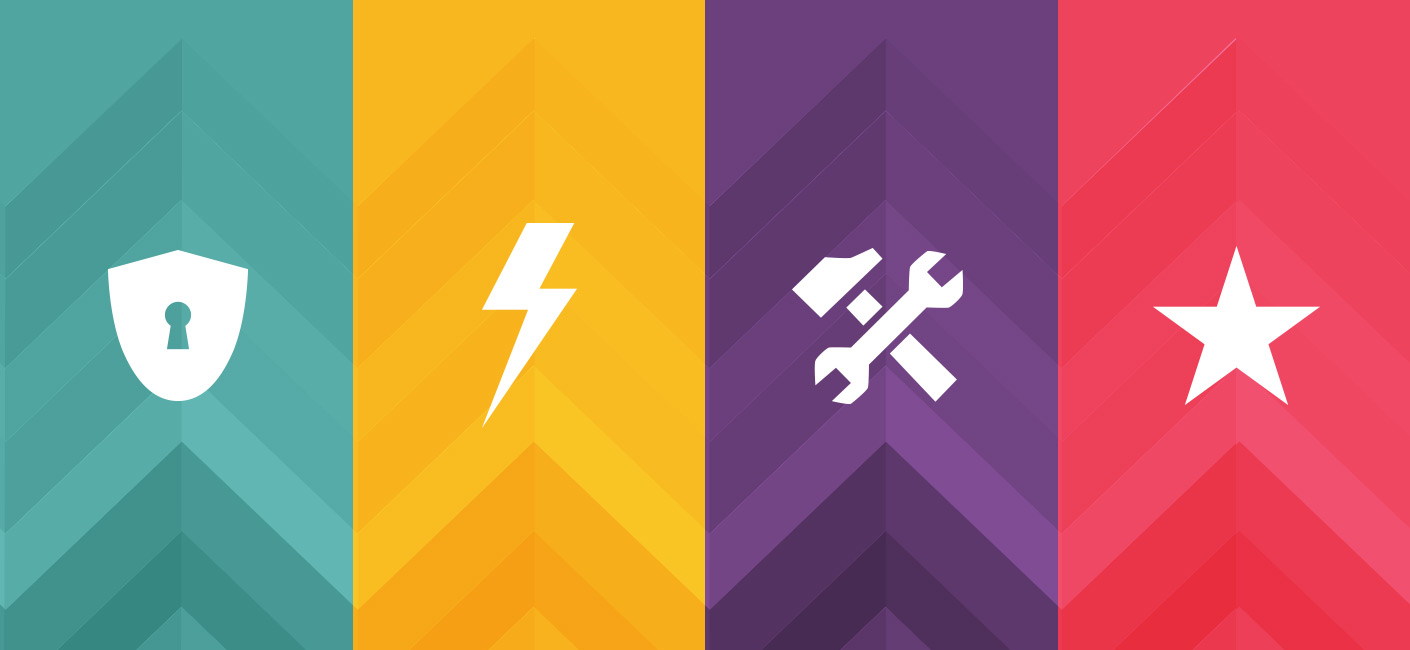 1. WordPress Updates Bring Improved Security
If you're using an outdated version of WordPress, your site is at risk of being targeted by hackers and malicious attacks. With every WordPress update, solutions are developed to strengthen the CMS and ensure that your site and data remain safe and secure. By avoiding a simple update, you run the risk of a site breach or takeover.
2. Sites Run Faster with the Latest Version of WordPress
In this day and age, having a slow-moving site means you're losing impatient users. But, did you know that site speed can even impact your ability to be shown in search engine listings? It goes without saying that the new technology found in each WordPress update will run faster than the previous version. You may not notice the slowness of an outdated version at first, but continually skipping your WordPress updates will leave your site lagging behind your competitors'.
3. A Simple Update Can Fix a Plugin Issue or Bug
As new technologies come about, support of older technologies goes away. If you're running an outdated version of WordPress, you may notice some quirky elements in your site's Dashboard or even on the front-end. You may even notice plugins that stop working altogether. To make sure that everything works smoothly together, update both your WordPress version and any integrated plugins that your site uses.
4. The Newest Version of WordPress Brings New Features
It sounds simple, but with every WordPress update, you get the latest and greatest features that come along with the new technology. If you don't regularly update your WordPress version, you could be depriving your team and yourself of some shiny, new features that can save time and money. For example, on the latest rollout of WordPress 4.9, we are now able to schedule updates to a site's design or content. Previously, your team may have had to block out time to take updates to a page live. Sure, they could schedule out blogs, or even brand new pages on your site, but now even existing page updates can be scheduled to go live at the exact right time. This and other features in the newest version of WordPress can save your team a headache.
Leave it to the Experts
Regular WordPress updates are important website maintenance items — just like changing the oil and filters in your car. If you don't update your WordPress as soon as the new version comes out, you may not notice any issues right away. But as new versions continue to rollout, this simple maintenance item is no longer simple. If you're running several versions behind in WordPress, there is extensive testing that may need to be done before and after your update to make sure that your site continues to function correctly, and you should have a web developer involved. 
So, how do you know if you're running the latest version of WordPress? Login, and take a look at your Dashboard. If you notice a notice along the top, you're due for an upgrade.
If it's been a while since you've updated WordPress, you might be hesitant to hit that "Update" button. Give us a call. We will make sure that everything runs smoothly during and after the updates are made, so your customers aren't disrupted.