It's Raining Multisites: Franchise Concepts, Inc.
02.05.16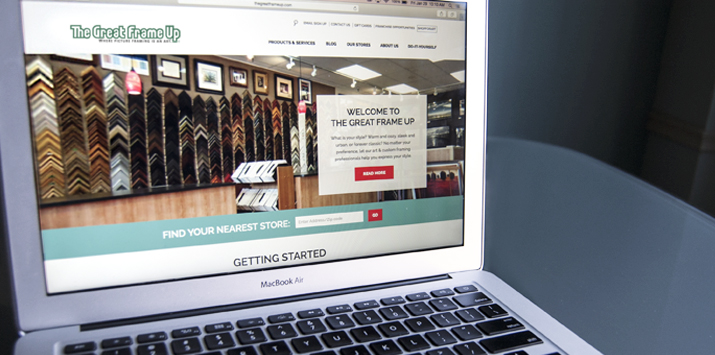 We recently launched a multisite network of franchise websites for a trio of framing brand leaders: Deck The Walls, The Great Frame Up, and Framing and Art Centre, all housed beneath the umbrella brand, Franchise Concepts, Inc. For the majority of our clients, redesigning and transitioning just one website is multiple projects within itself, but for this franchise network – comprised of the three unique brands that representing over 140 individual sites – we realized a more comprehensive approach was necessary.
While redesigning site aesthetics and enabling the websites to be mobile responsive was one of the project goals, the trio of custom framing brands wanted also our expertise in finding a better way to manage the multiple franchise brands and their websites pages under one roof.
Their Challenges
During an in-depth project discovery session, we unearthed many of their franchise-related issues. Everything from inconsistent site appearances, content, and service offerings, to the reasons behind low franchisee participation on their intranet were discussed in detail. From there we architected a plan to alleviate the major best practices pain points.
The Great Frame Up, Deck the Walls, and Framing and Art Centre's current site network also proved limiting to their franchisees and site administrators in its inflexibility to update and edit content, limited site features, and rigid content management system. For many of the franchisees dedicated running their store's daily operations, wrestling with a difficult system made updating a challenge and seemed to hinder their efforts rather than promote their business.
Our Solution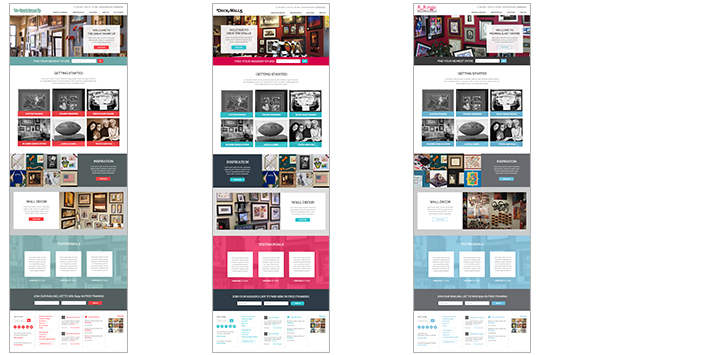 Our answer had to relieve both the franchisee and their regional managers of unnecessary burdens and create an efficient and intuitive path in site management. And what better building tool than WordPress Multisite to lay the foundation for this small city of websites?
Developing in WordPress allows optimal flexibility in terms of creating customized client solutions for both the site network and intranet:
Crisp, colorful site templates that balance brand consistency with the flexibility of franchise creativity in images and color palettes
Multisite remote access for assistance in site updates and adding content
Back-end control settings for site managers and administrators to keep the service offerings and content consistent from site to site
WordPress plugin development for multisite that include a store locator, a shared media library, and customizable coupons
Enhanced intranet features enable franchisees from all three brands to stay up to date with current, brand-specific news, easily download important documents, and quickly make updates to their own information
Updated intranet analytics module that gives administrators an eagle-eye view of the intranet's own internal participation, engagement, and traffic
The Results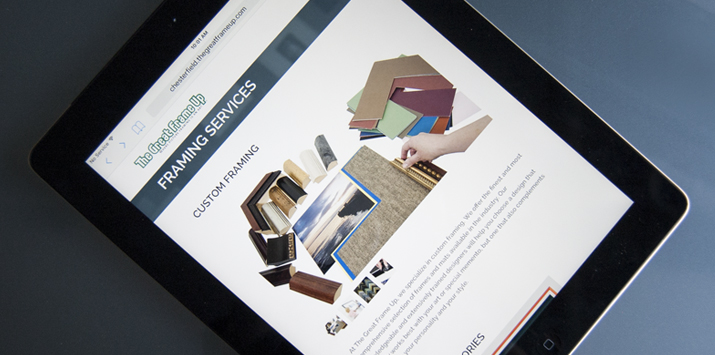 Site administrators no longer agonize over their rigid proprietary content management system, and simple, global updates to network content are now made on the fly. Maintaining brand uniformity while encouraging franchisee site customization has helped keep site participation high, and the franchisees are pleased with the modernized, sharp site layouts to populate with their individual content – from charitable programs to expressing their own individual creativity.
Franchisees noted that the design and placement of important features such as coupons, store locations, and even the thoughtful layout and presentation of social media outlets have helped individual stores highlight their social media activity and engagement, as well as drive traffic to their important promotions. In turn, these franchisees have reported an increase in overall traffic, and in activity across their sites with users purchasing gift cards, using store coupons. Some have even noted an uptick in foot-traffic to their physical locations since the site network's launch.
Paradigm believes that websites are never truly completed, but simply ready for launch. We continue to adapt to, grow with, and ideate improvements and enhancements with our clients' projects as they mature. And as 2016 marches on, the perpetual development and progression of their multisite network will continue to inspire us to deliver on a site's full potential.
To enlist Paradigm's help on digital strategy for your franchise enterprise, contact Kevin Hays.