Bethesda Health Group
Bethesda Health Group is the St. Louis region's leading provider of senior care services, from assisted living to live-in communities.
Role
Web Design
Creative Direction
Content Strategy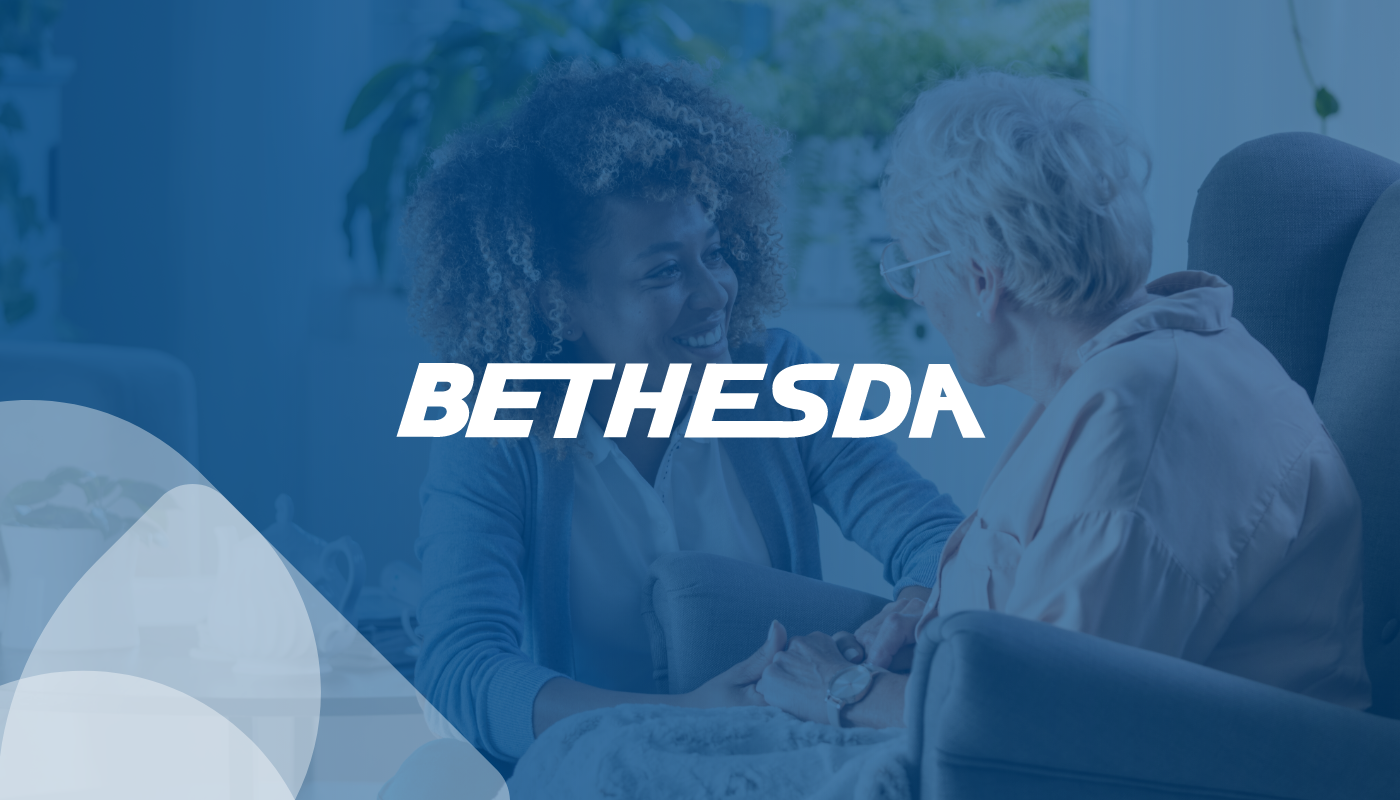 Challenge
Although Bethesda works in senior care, its target audience skews much younger, like middle-aged adults seeking care for their elderly parents. Years ago, Bethesda noticed a fundamental shift in how its audience searches for senior care. They were starting and finishing their research online, but Bethesda's web presence hadn't caught up and they needed an agency well versed in senior living marketing to help. 
We've partnered with Bethesda on several projects over the years and have used our senior living digital marketing skills to build a digital experience that showcases what makes it the best name in senior care.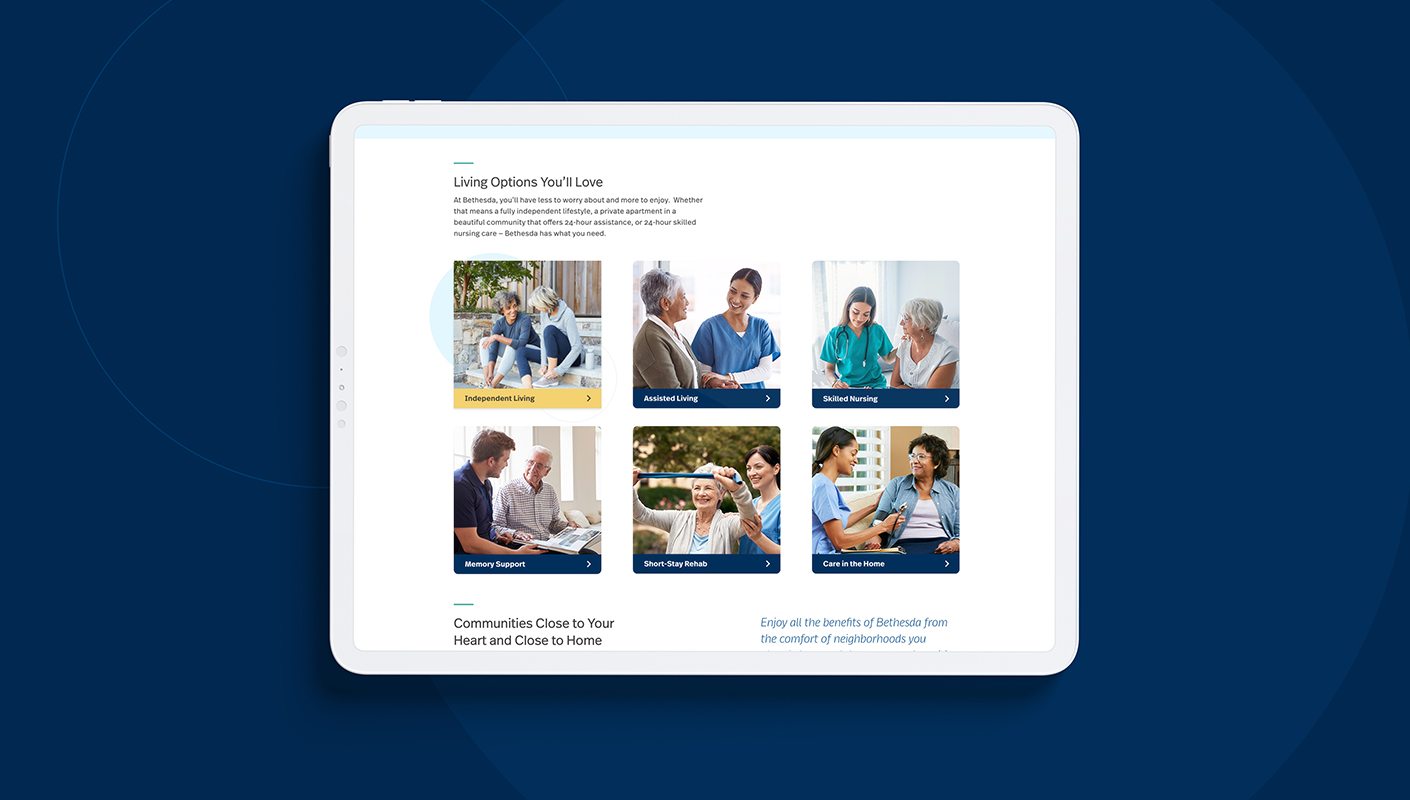 Web Design
An important piece of senior living marketing is knowing the audience. When you consider the stress and anxiety that come with planning healthcare for your loved ones, we understood that Bethesda's new website needed to convey compassion and assurance. Digital marketing for healthcare deserves special care and attention, making sure the little things are taken care of. That started with the navigation, which was redesigned to emphasize quick journeys that help users easily find the answers they need. We also gave special considerations for load times, knowing that many families would be researching senior care in hospitals with limited cellular service.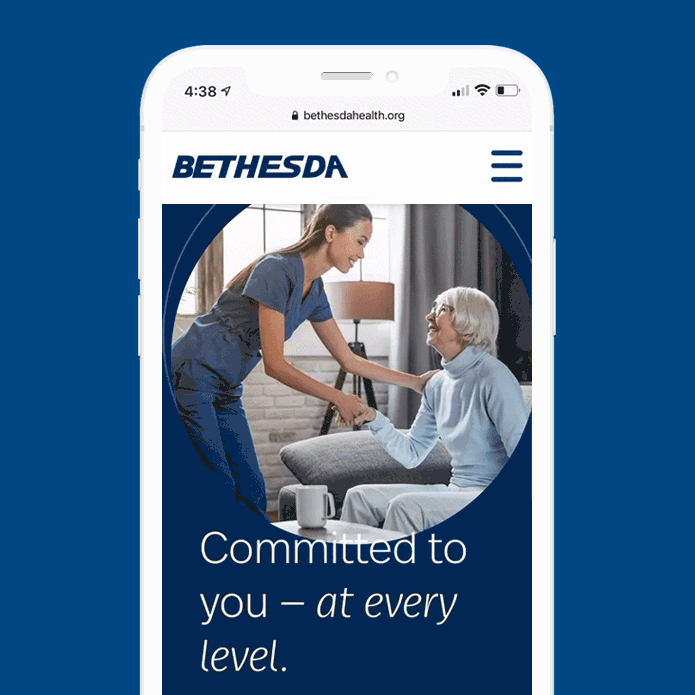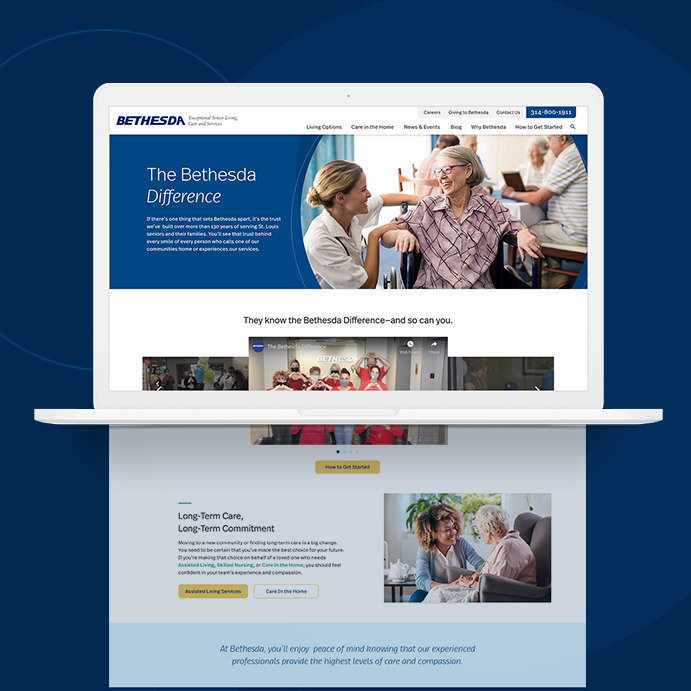 Across all its services, Bethesda sees community not as a perk — but a way of life. We feel this perspective is perfect for senior living marketing, and used community as a design element. One of our chief design goals was to highlight the fun, diverse people that rely on Bethesda for care. We incorporated custom photography that portrays the personal, meaningful connections that make a Bethesda community so special.
A important component of senior living marketing is making sure the brand has services understandable for all ages. We also designed Bethesda's new website to facilitate better lead generation. Calls to action are prevalent throughout the site and tailored to the page's subject. We also placed contact forms at the bottom of key pages to reduce a step in the user journey. Senior living website design requires extra efforts to make it easy for a user to take the next step — wherever they are in the website. Accesibility is key.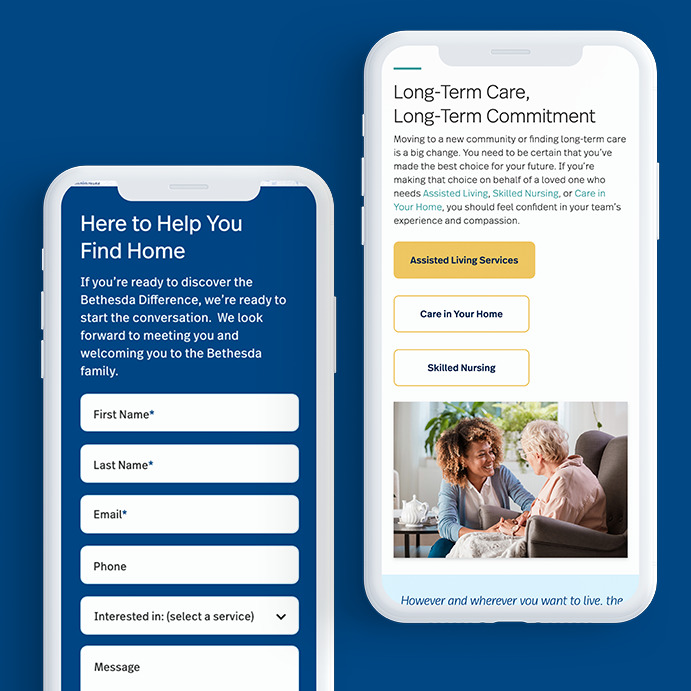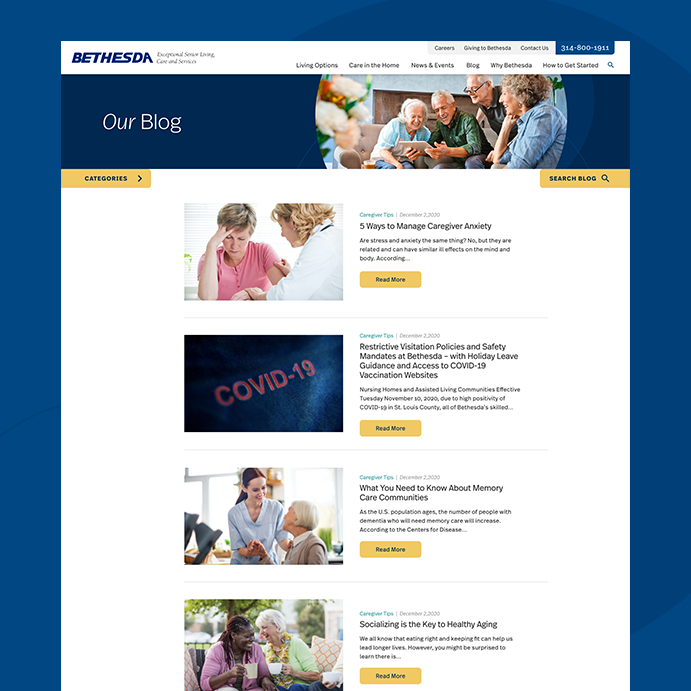 Content Strategy
Since launching Bethesda's website, we've worked with the leadership team to execute a content strategy that keeps the blog stocked with timely, engaging content. Each month, we review posts written from Bethesda's in-house experts and optimize them for search engines. We also provide analytics services that keep the Bethesda team aware of the content's performance and value over time.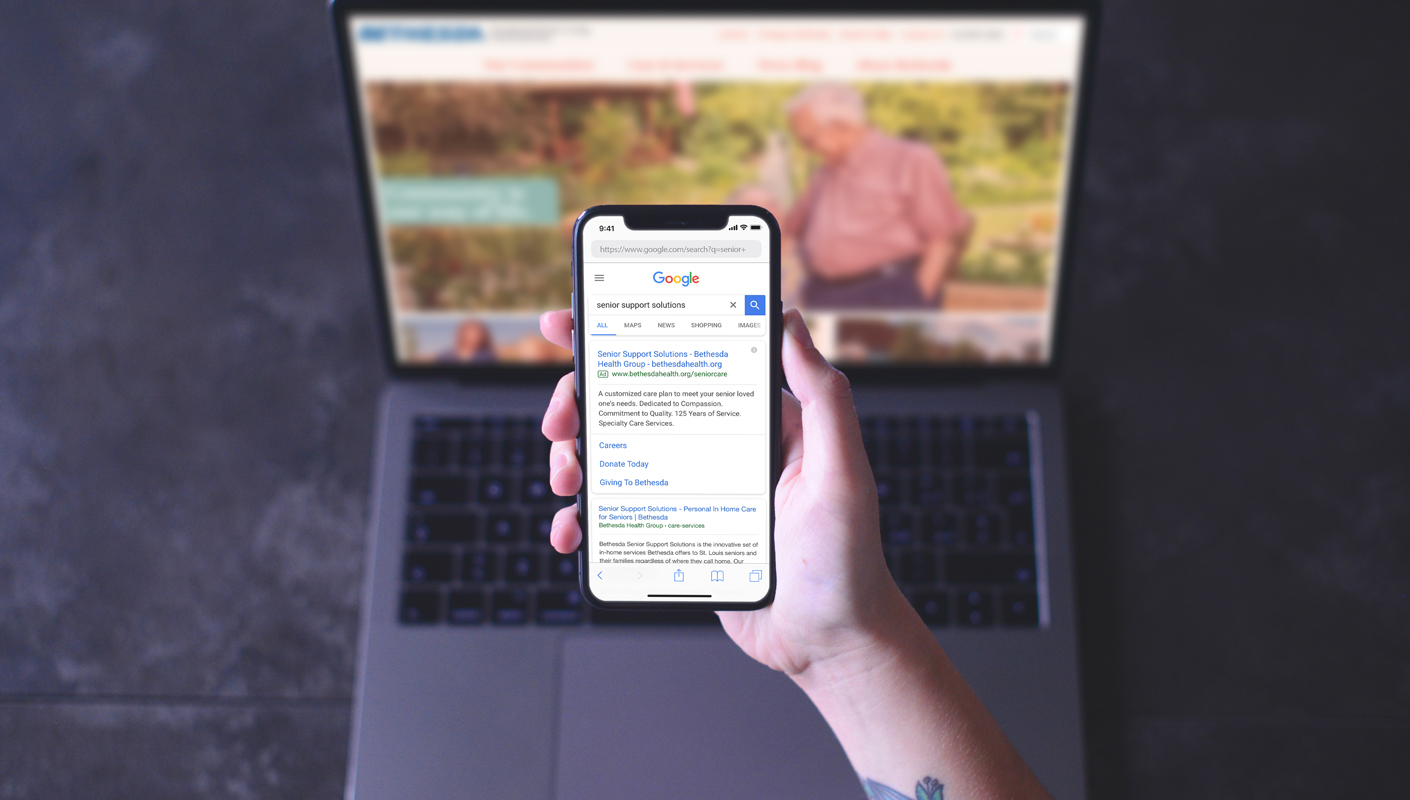 Digital Marketing
When Bethesda was preparing to open its newest community, Hawthorne Place, it turned to Paradigm for help getting the word out. We developed an inbound marketing strategy that included search engine marketing (SEM) and digital banner ads that targeted families searching for senior care online. Those ads drove users to a lead-generating landing page, where they could submit a form to get information from a Bethesda representative. Thanks in part to our abilities within digital marketing for healthcare, Hawthorne Place achieved full capacity just a few months after opening.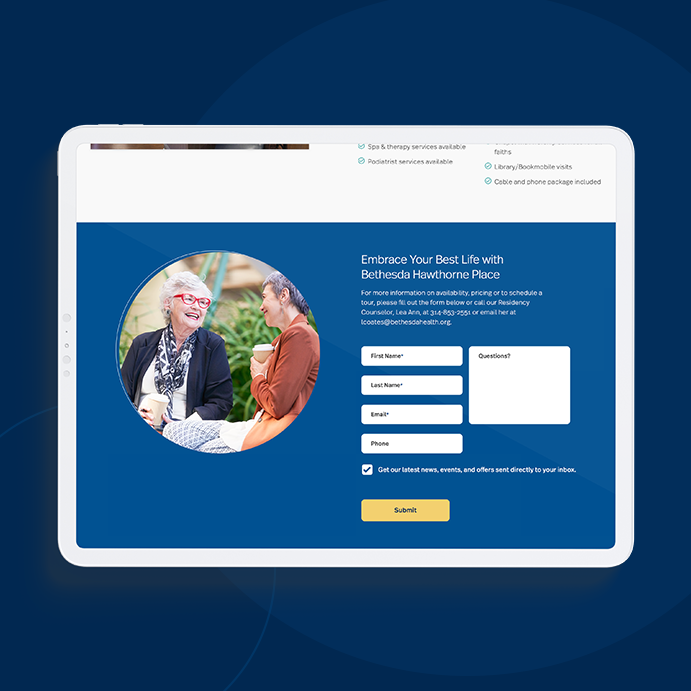 Careers Website
Following the successful launch of its primary website, Bethesda approached Paradigm to develop a new website geared toward ambitious career seekers. We responded with a custom microsite that pulls at the heartstrings of hardworking professionals with a commitment to care. A warm, compassionate tone perfectly aligns with Bethesda's parent brand and is combined with strong, team-centric messaging that illustrates the intangible value of working in a Bethesda community.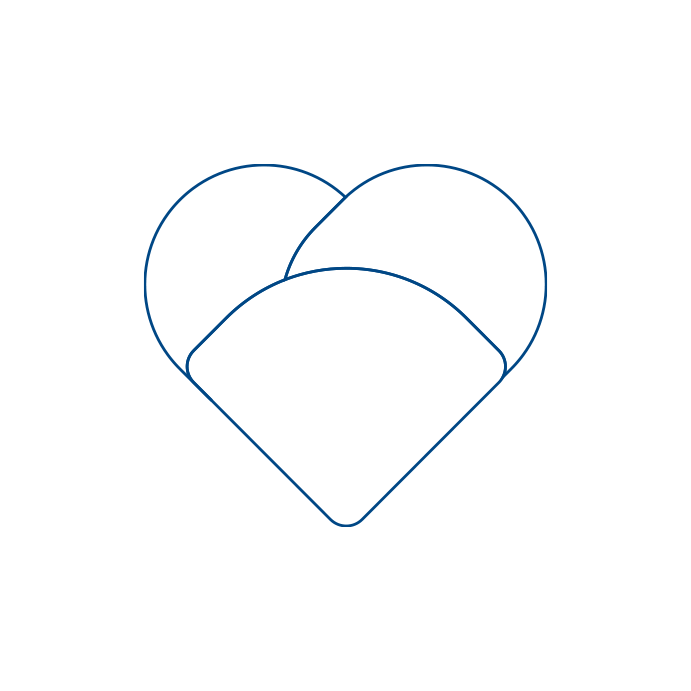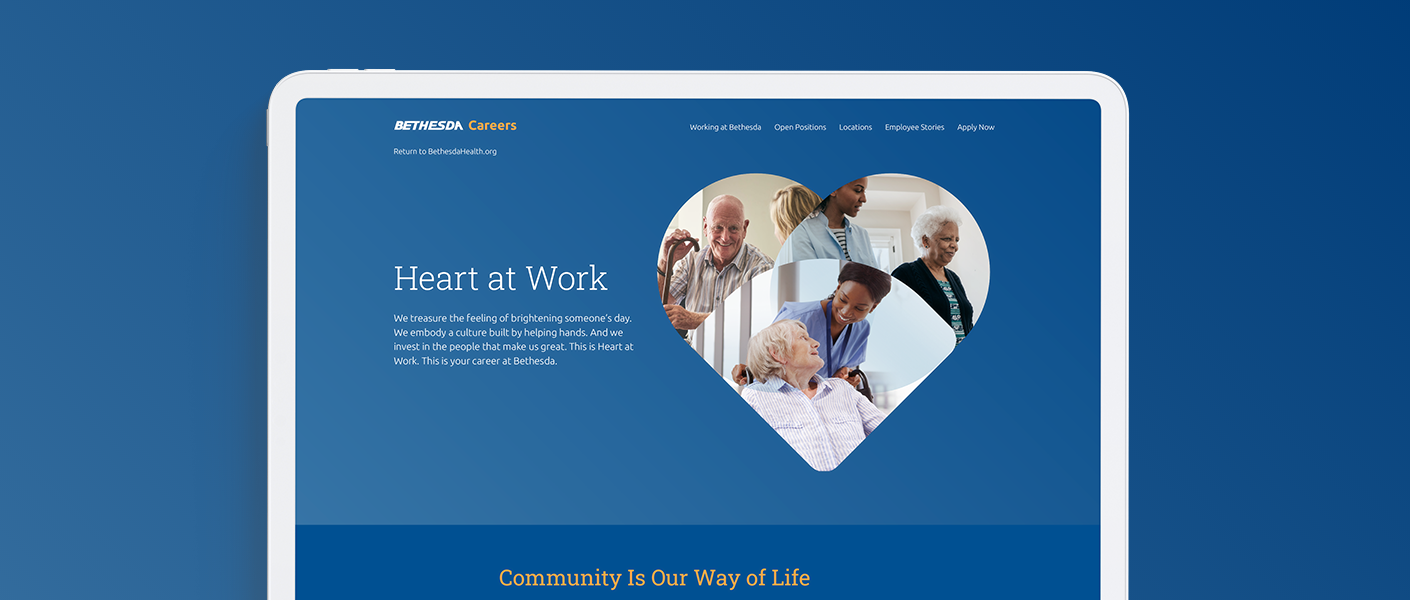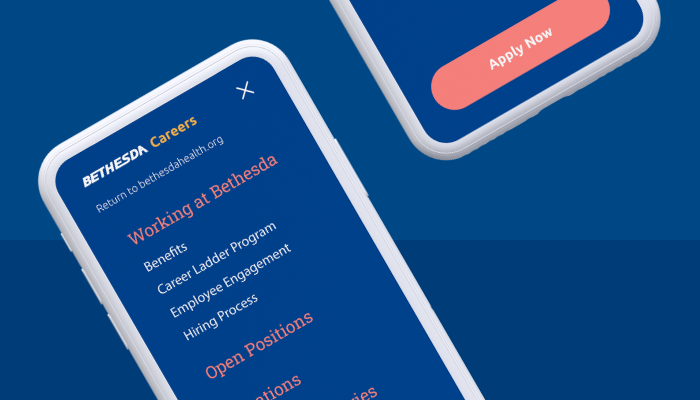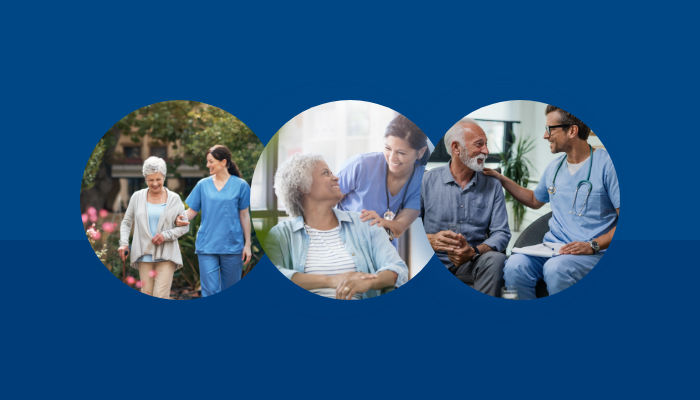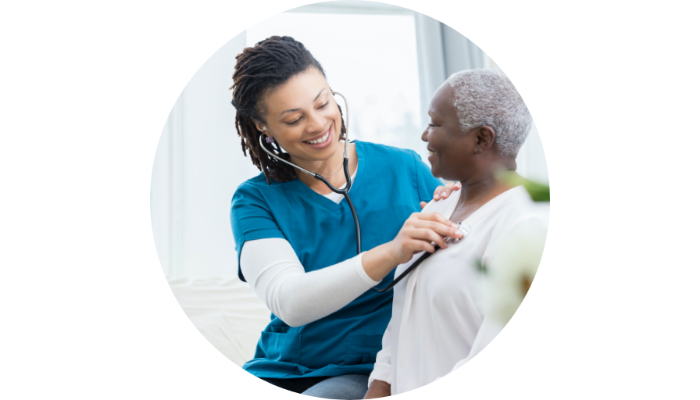 Senior living website design requires special elements based on who their audience is, but we made sure to keep similar elements in their career website. Taking visual cues from the company's primary website, Bethesda's career website is clear, lightweight and easy to navigate. Its imagery spotlights the one-to-one relationships between team members and residents. Throughout the site, a signature heart icon is used to emphasize the most valuable trait a Bethesda employee can have: compassion.