Dowd Bennett
The attorneys at Dowd Bennett are among the country's most experienced and awarded. With a team made up of former U.S. senators, U.S. attorneys and a state governor, the firm is no stranger to high-profile cases with even higher stakes.
Role
Website Design
Website Development
Photography
Industry
Law
Professional Services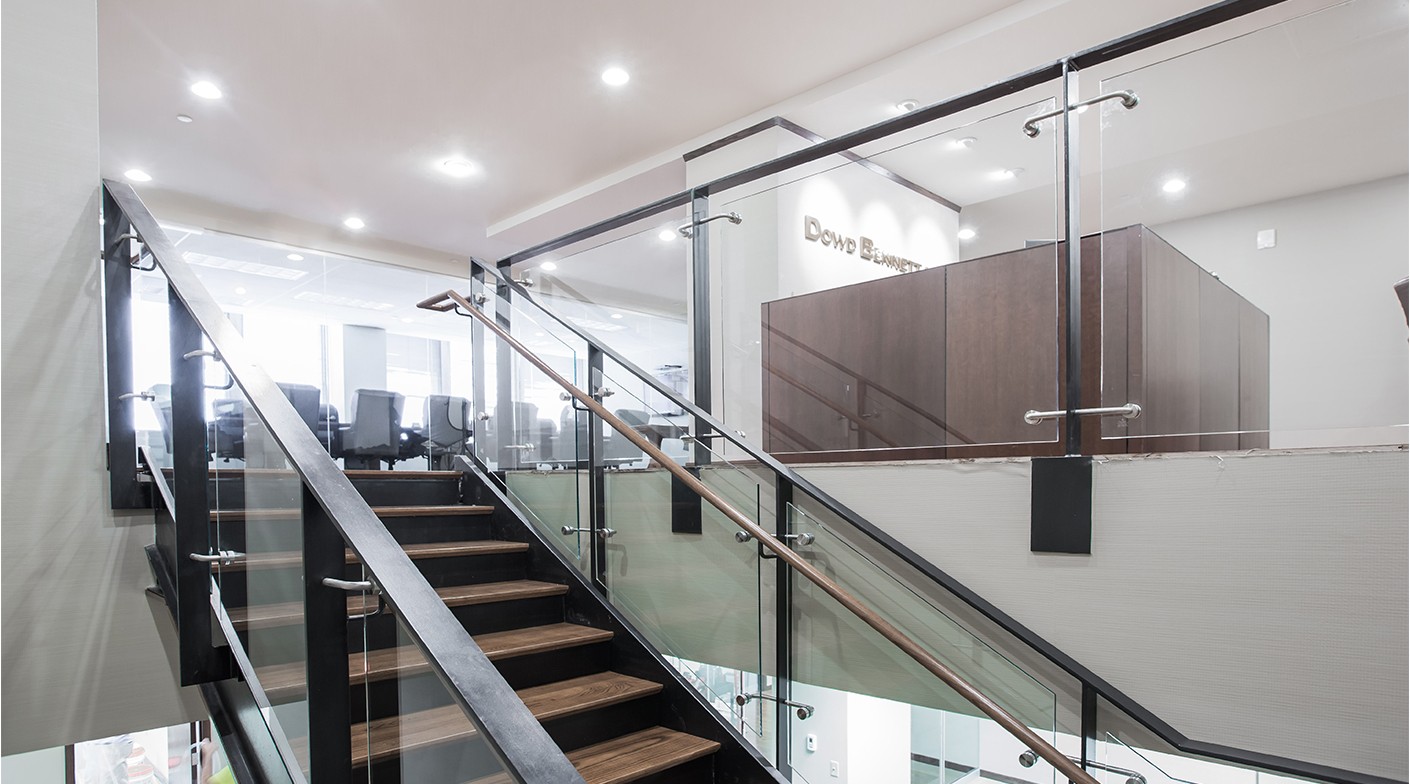 The Challenge
Despite their expertise, the firm was losing ground in an increasingly competitive legal services market, partly due to a website that lacked key functionality.
We set out to develop a brand new website that would earn new business for the firm while elevating its recognition and reputation.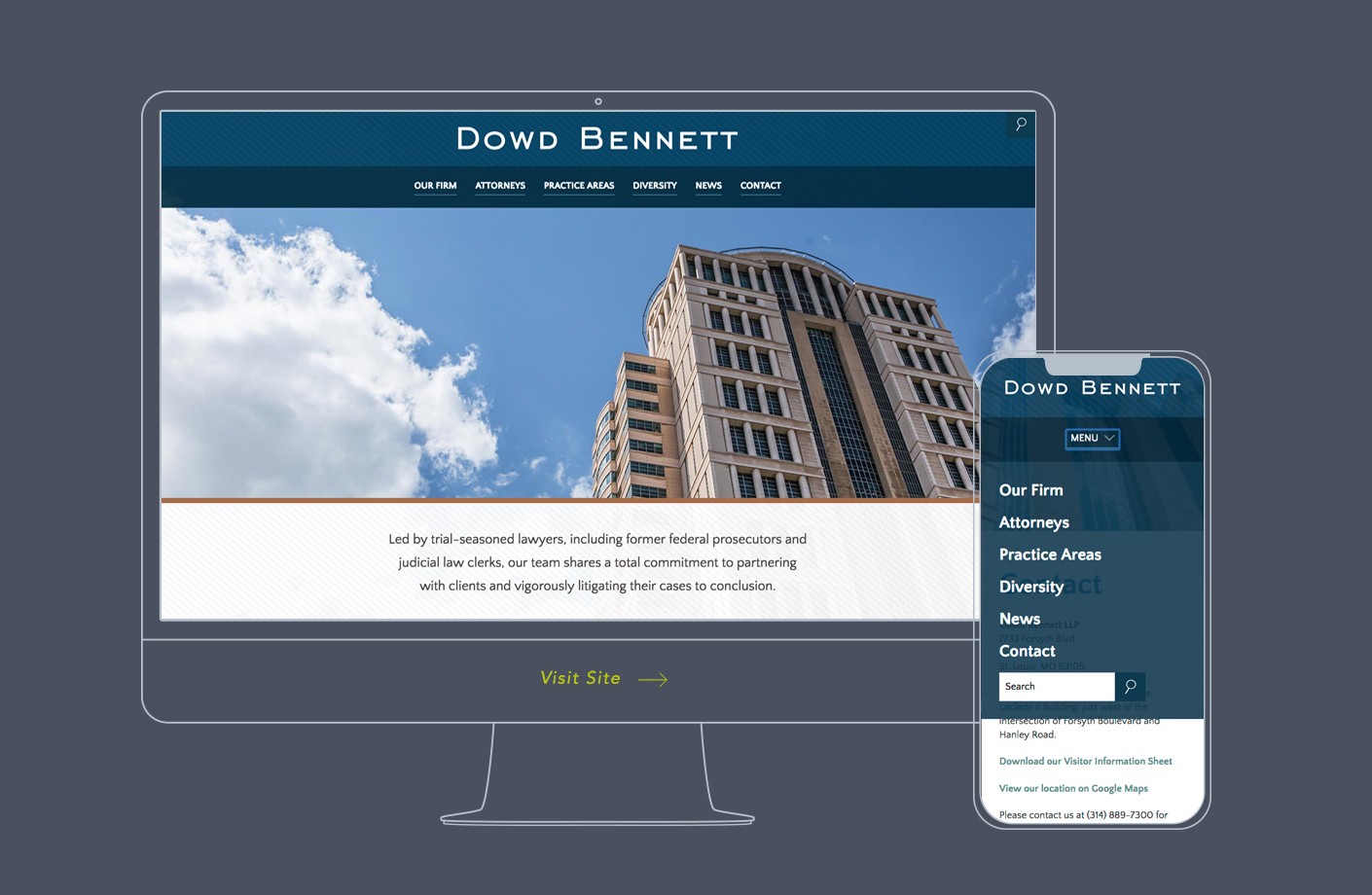 Our Approach
Web Design
We started with a thorough audit of their current website, looking for opportunities to improve the experience and put the firm's expertise at the forefront. The original site featured pages dense with text and light on imagery. As we redeveloped the site, we included more engaging visuals and a navigation that puts Dowd Bennett's expertise front and center.
This attention to expertise is particularly prevalent in Dowd Bennett's new attorney pages. Each attorney's page contains their bio alongside drop-down menus showcasing their background, certifications and awards.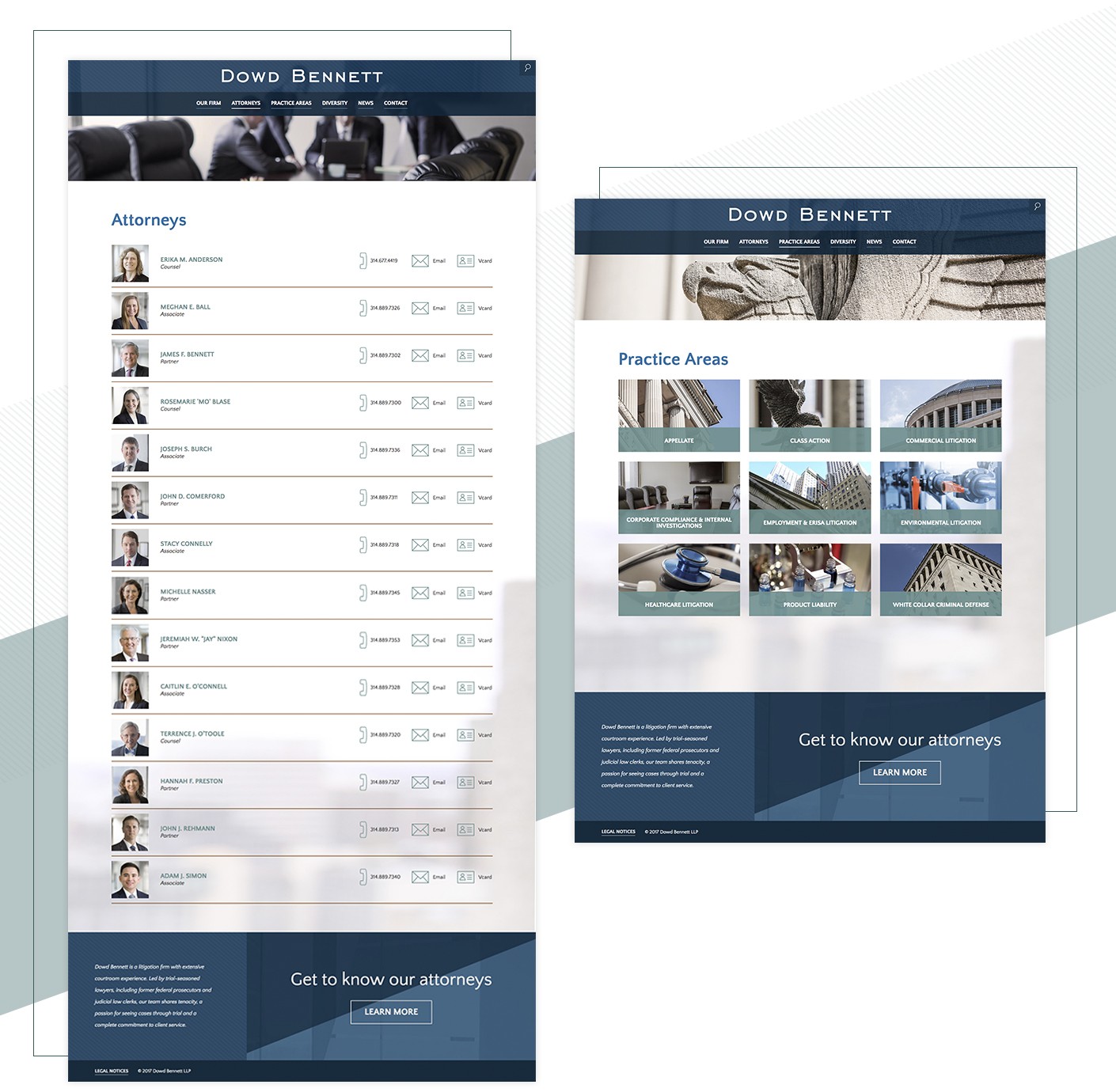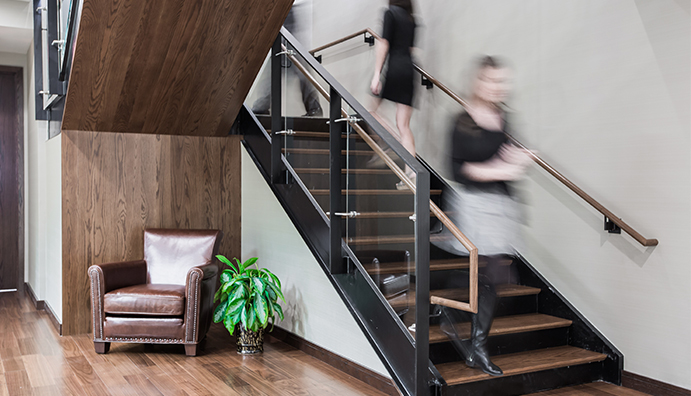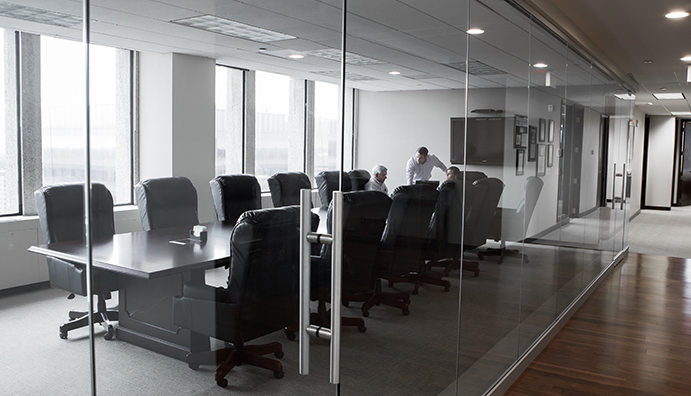 Web Development
During the redevelopment, we optimized the site to load faster and look great on any device. The site's mobile view, which had been difficult to use in the past, now features simple navigation and touch-friendly controls.