Zevan Davidson Roman
Zevan Davidson Roman is an experienced and highly awarded law firm in St. Louis specializing in medical malpractice, personal injury and defective product cases. Over its 25-year history, the firm has earned a reputation among clients and fellow attorneys for its highly personalized approach and commitment to delivering justice for those who have been wronged.
Role
Web Design
Web Development
Copywriting
Photography
Industry
Law
Professional Services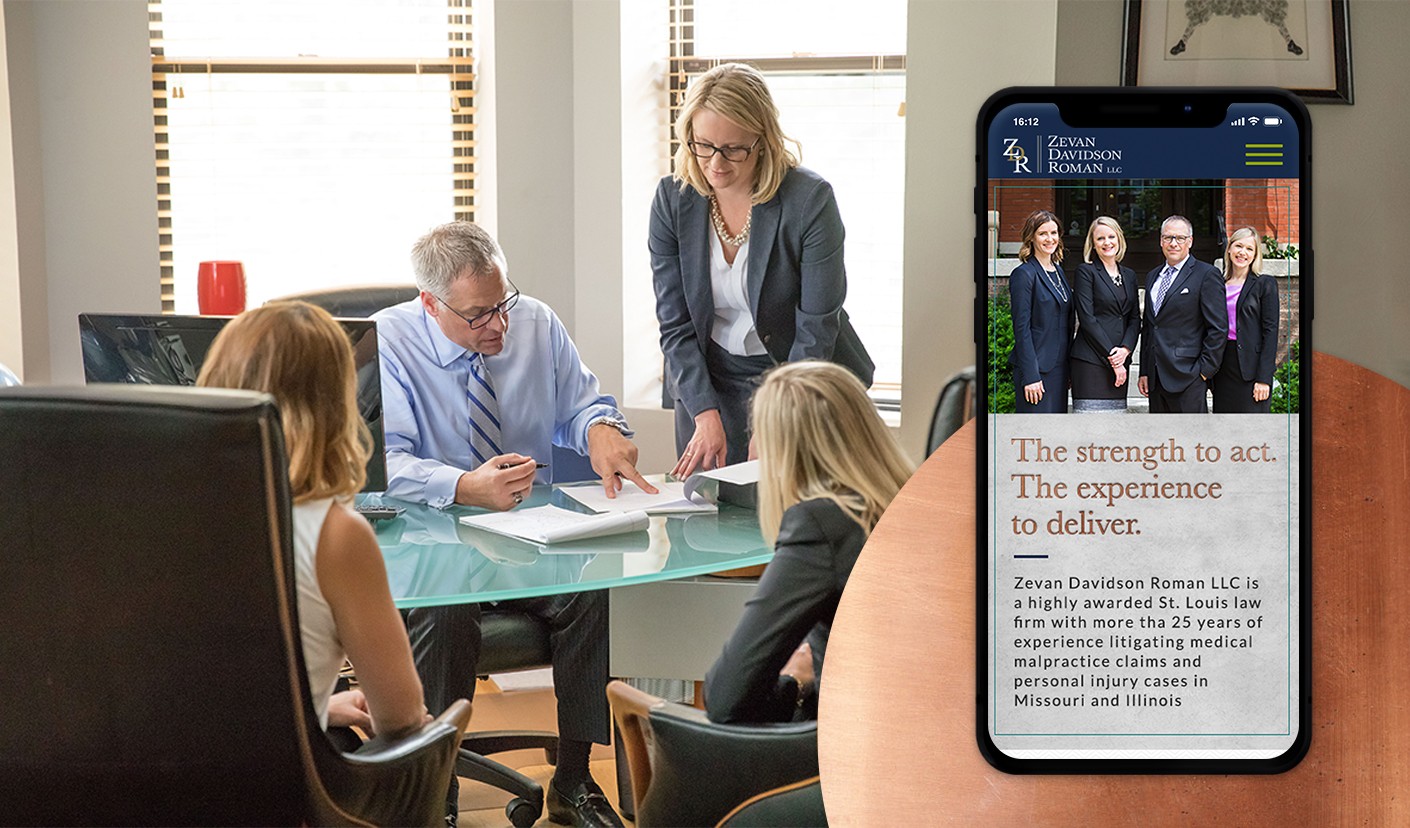 The Challenge
Zevan Davidson Roman's cases carry an emotional weight. Its clients, who have suffered illness or injury at the hands of others, are looking for a legal partner they can depend on to fight for their recovery. The firm's outdated website, however, failed to portray its attorneys for the compassionate, results-driven experts they are.
Paradigm moved to design and develop a website that reflected its unique approach to personal injury and established trust with both potential clients and potential co-counsels within the community.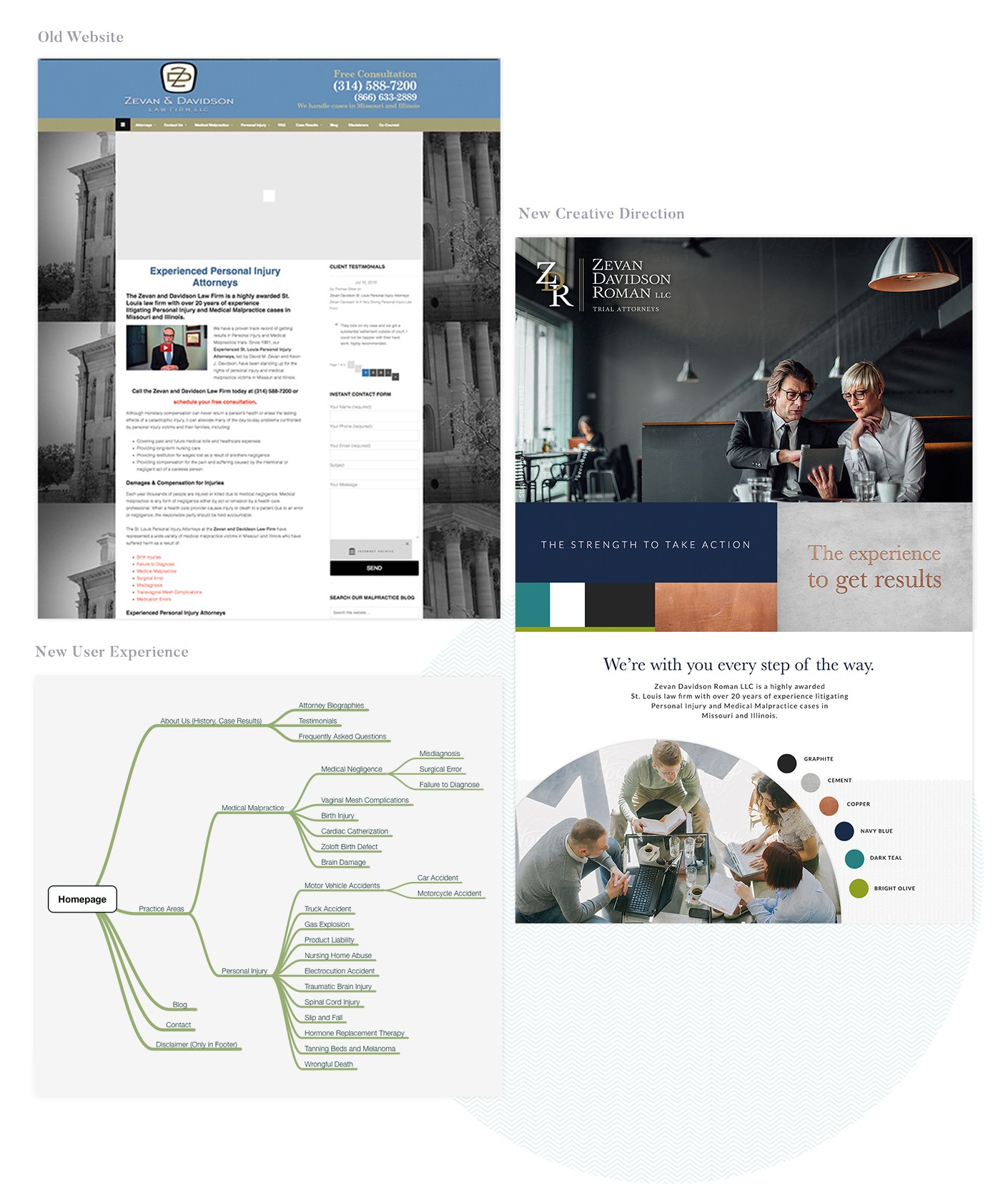 Our Approach
Web Design
Zevan Davidson Roman's site called for a more thoughtful design that cut through the clutter of templated attorney websites and reflected the compassion and strength the firm has to offer.
As we developed key textures for the site, we kept returning to themes of compassion and strength. Copper, a delicate and malleable metal, indicates the firm's empathy and was chosen for key headlines and text areas. Concrete, with its lasting strength, was used in areas featuring the firm's successes and experience. Visit the site.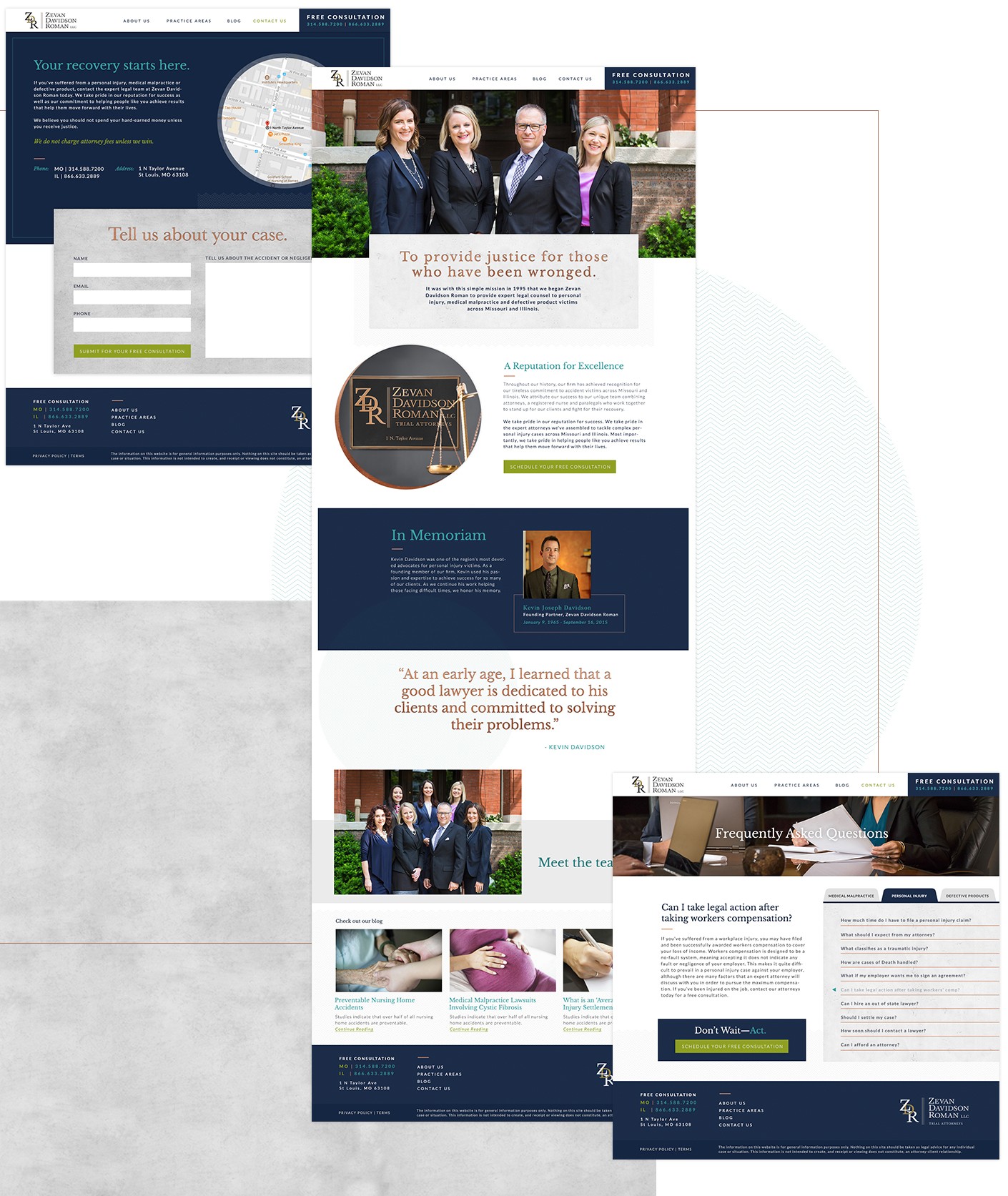 Content Strategy
Where the site's visuals focus on establishing confidence and expertise with viewers, the site's content builds trust and thought leadership on every page. Each of the firm's practice areas has a unique page dedicated to informing potential clients about the causes and effects of each illness or injury while showcasing the firm's experience in handling that type of case.
We also developed a tagline that drove Zevan Davidson Roman's distinctive voice and style: The strength to act. The experience to deliver. For those who have been wronged by the careless of others, this line makes an immediate, emotional connection that encourages them to trust the attorneys at Zevan Davidson Roman to fight for their recovery.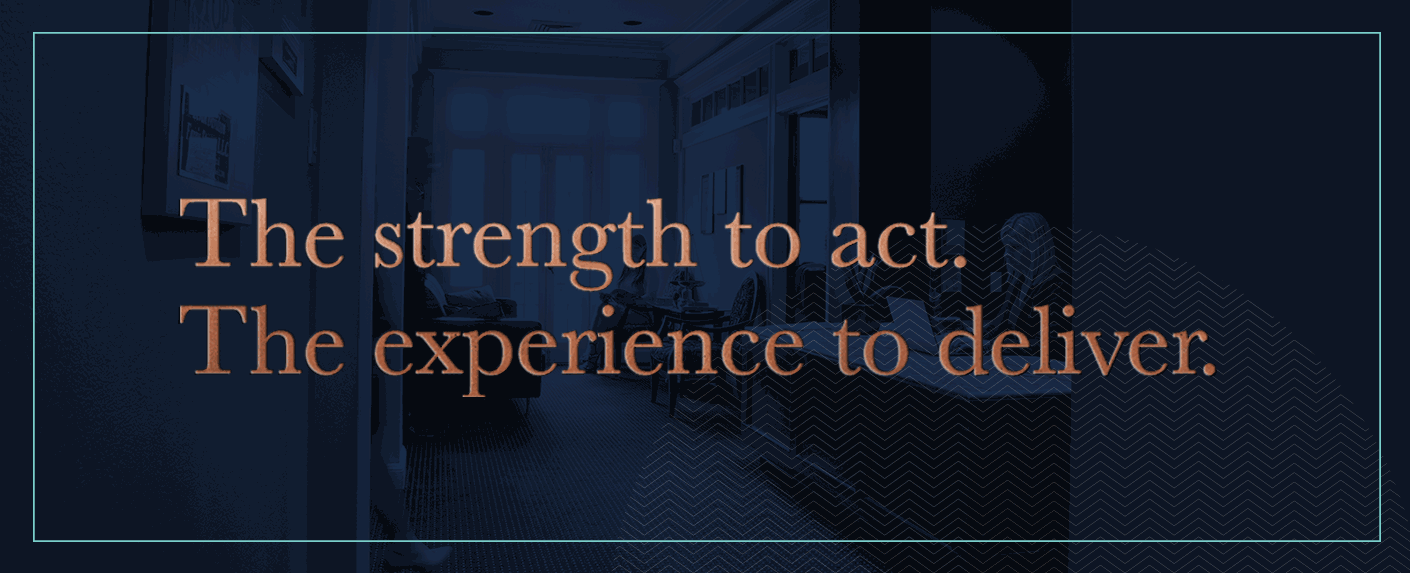 Photography
To further portray the warmth and compassion of Zevan Davidson Roman's team, we arranged for a photoshoot that captured headshots, action shots and environmental shots. Additional photos featuring elements of the cases Zevan Davidson Roman litigates help show the tremendous impact these injuries and illnesses can have on a person's life. These different photos work together to tell the firm's greater story of commitment and success for its clients.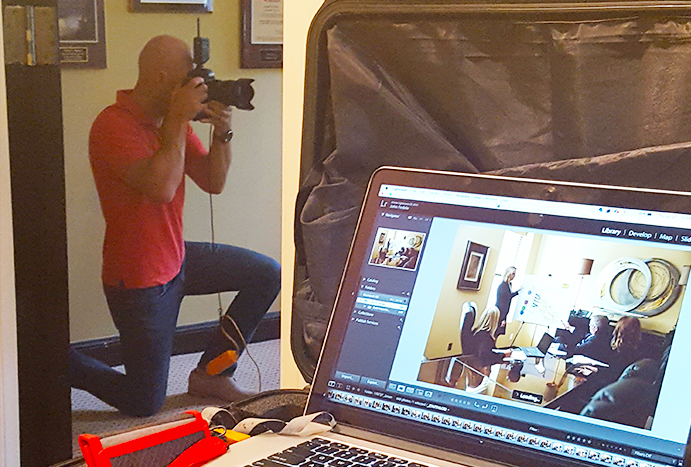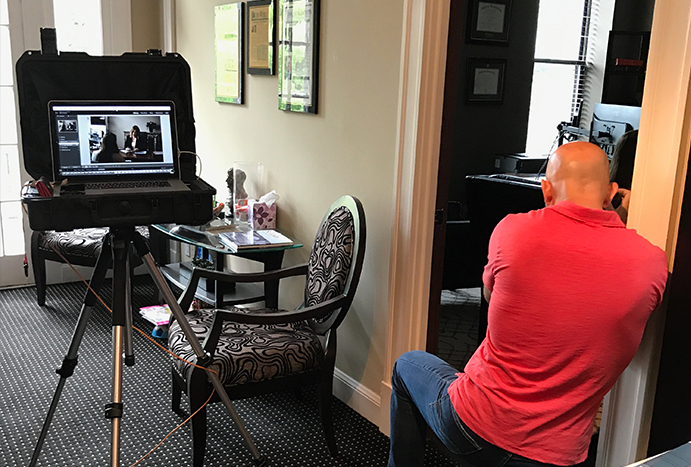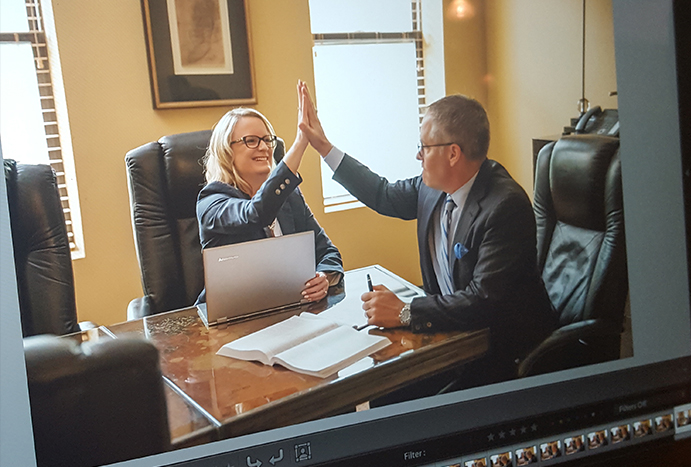 Web Development
Mobile-First Approach — More so than other industries, attorney websites are predominantly found through web searches. As more web searches take place on mobile devices, Zevan Davidson Roman's site required a mobile-first approach that would deliver a robust experience across a variety of devices. With a simplified navigation on mobile and touch-friendly controls throughout, Zevan Davidson Roman's website offers a great experience to all types of users.
Webforms + Live Chat — We built Zevan Davidson Roman's new website with a contact form that identifies qualified leads and filters them based on their case type. This streamlines the firm's workflow and helps its paralegals identify strong cases right from the beginning. We also implemented a third-party live chat feature that interacts directly with site visitors, offering basic service 24/7 and further helping the team at Zevan Davidson Roman filter out poor leads.