How a Small Idea Turned Into a Year-Long Ad Campaign
04.08.16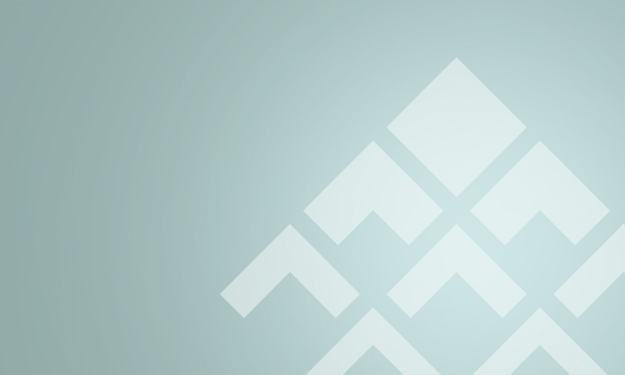 How It All Started
This is the story of how a simple Holiday greeting evolved into a robust print ad campaign.
In Fall 2014, we created a thoughtful holiday video and custom email template for Moneta Group to send to their clients. The video culminates with the message that life is super busy, especially during the holidays, but pause, enjoy what is in front of you. It's about comfort and joy and savoring life. Moneta Group is here for you, so you can rest easy.

We were thrilled with how this project turned out. The response was phenomenal.
A New Ad Campaign for the St. Louis Market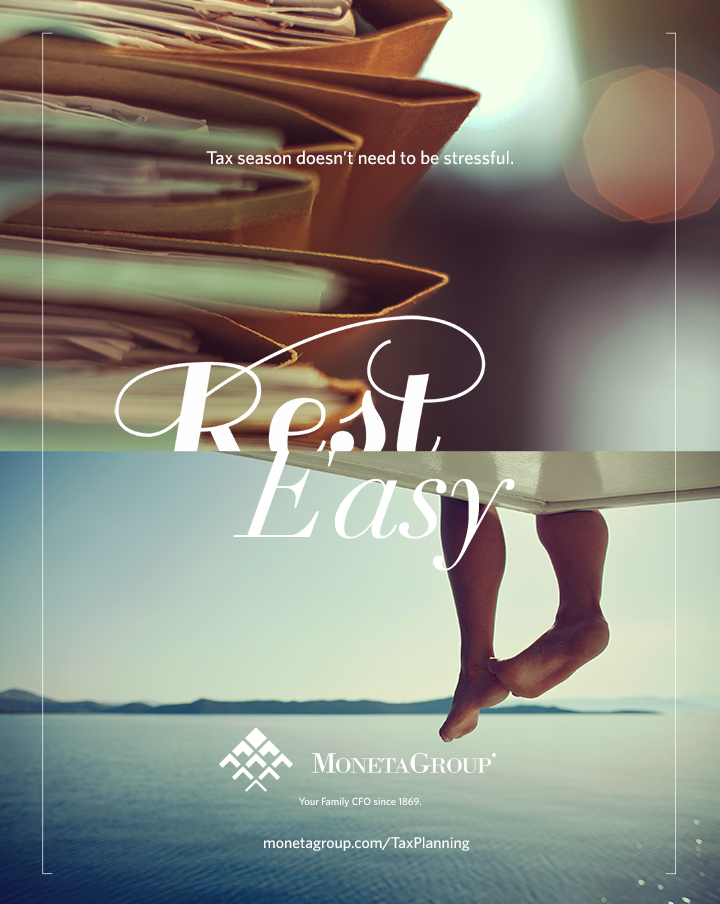 Because this new messaging resonated so much with Moneta and their clients, we developed a print ad campaign based on the relationship balance of Moneta managing financial affairs (such investments, financial independence, estate planning and philanthropy, tax planning, family CFO services, institutional consulting, and risk management), which is stressful, paired with what clients get in return – the freedom to focus on the important things in life.
The ads ran in local St. Louis publications whose readership fits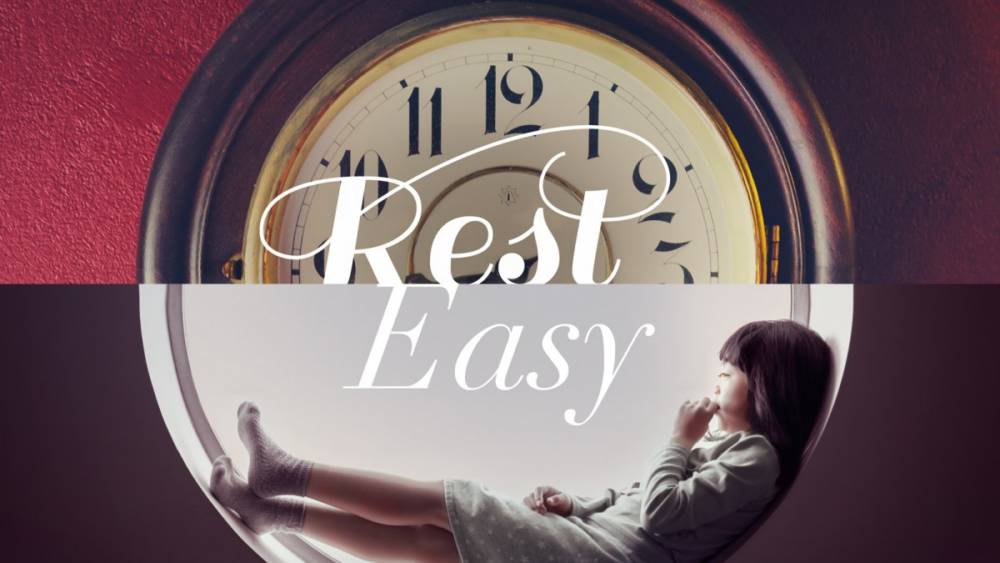 Each ad featured the "Rest Easy" tagline with varying copy and visuals applicable to the featured area of experience, and the call to action to visit the Moneta Blog via a custom URL.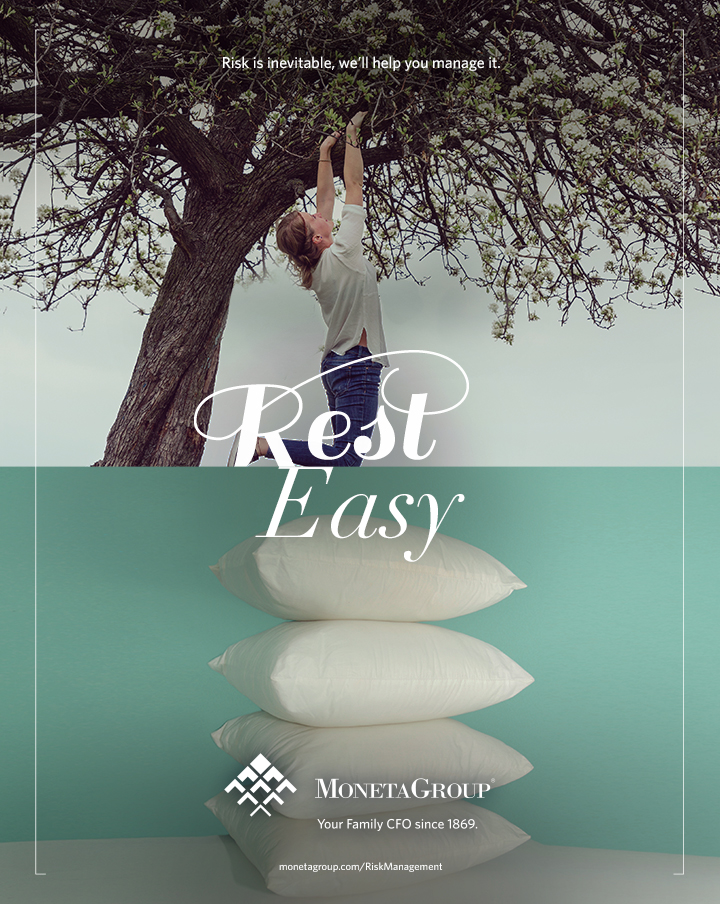 As we approached the Fall, we couldn't help but think about how to top the previous year's very successful holiday video. With the client, we knew we wanted this video to be positive, uplifting, representative of the future and growth and speak to life cycles, generations, and milestones. And we continued with the "Rest Easy" tagline. Due to the print campaign, "Rest Easy" was beginning to take off, organically being adopted within the firm.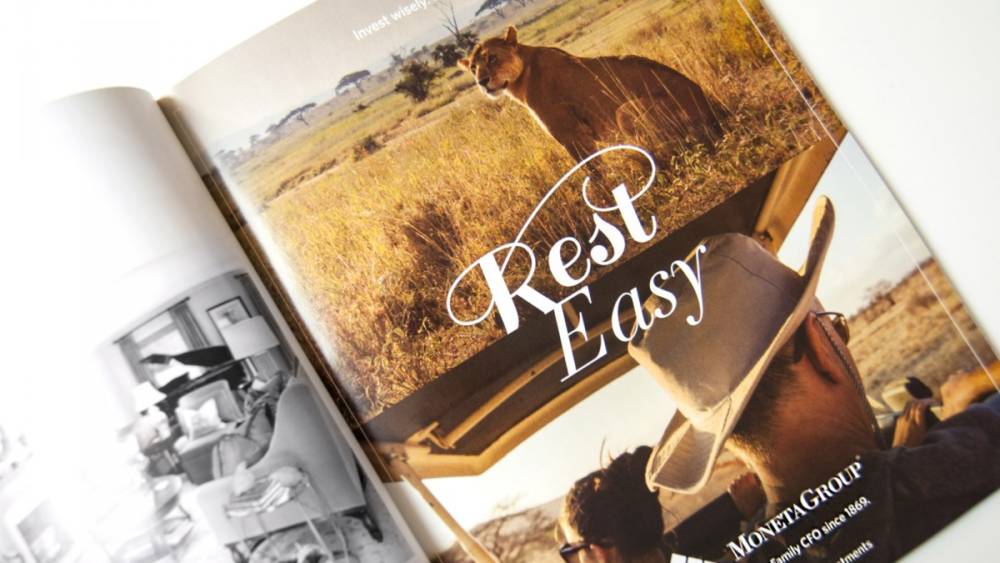 Moneta helps their client through life's critical and not-so-critical financial milestones: having a baby, education, weddings, buying a home, philanthropic donations, estate planning, etc. These are often life's greatest moments too, graduations, family gatherings, marriage, vacations, traditions, etc. We enlisted a local poet and recorded the CEO reading the poem. The final message of the video was again to remember to take the time and enjoy the special moments while they last.
Because everyone can use a reminder to slow down and rest easy.
---
Have a project you need help with? Want to see how we might help you develop and execute ways to reach your target audience effectively? Contact us, we'd love to hear from you.