Stand Firm: Redeveloping Zevan Davidson Roman's Website
12.13.17
The attorneys at Zevan Davidson Roman (ZDR) are among the region's top attorneys, specializing in personal injury, medical malpractice and defective product cases. For years, the firm has pursued highly complex cases and delivered justice and peace of mind for its clients.
Over the last few years, ZDR has expanded its national presence and sought more high-profile cases. However, its website was doing a poor job of communicating trust and building confidence with its audience. The law firm approached us to elevate its storytelling and positioning in the increasingly crowded legal market.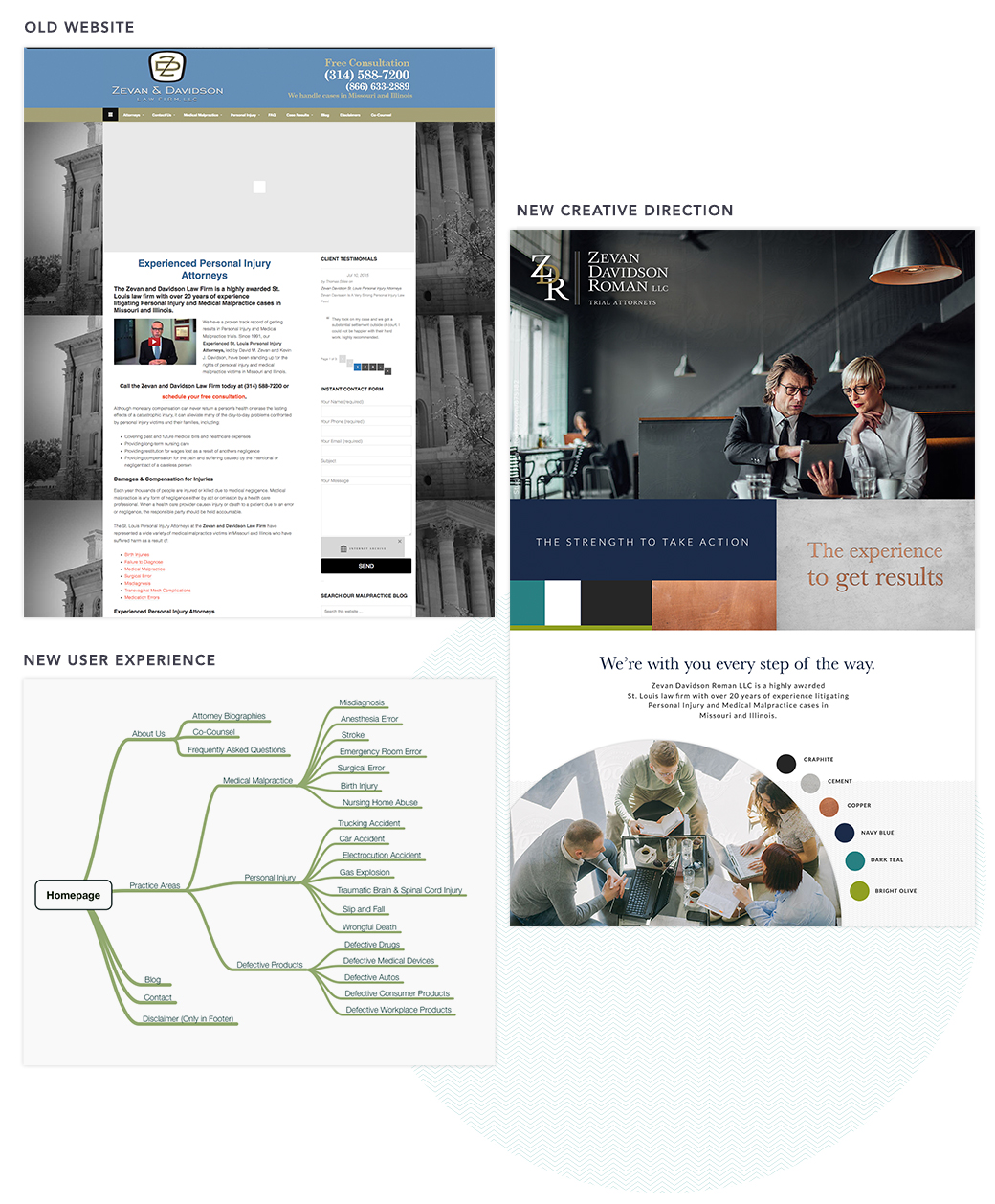 We started with a discovery meeting to sharpen our understanding of the firm and its space. ZDR's values of experience and results are balanced by a commitment to compassion that stems from the loss of founding partner Kevin Davidson.Working with clients who have suffered their own tragedies, the ability to understand their pain on a deep level is invaluable.
ZDR's team is uniquely situated to view personal injury from all angles, with attorneys whose past experiences included nursing and defending healthcare giants in court. Also unique is ZDR's commitment to co-counseling, providing a level of expertise and mentorship to young attorneys that's rarely seen in the space.
We translated our findings into language and design that positions ZDR like no other legal team. In analyzing dozens of attorney websites, we wanted to elevate ZDR above the 1-800-SUENOW personal injury attorneys. We delivered an online identity that spoke confidently and compassionately to real people facing real challenges.
The strength to act. The experience to deliver.
When a person has been injured, they want a legal partner who understands their pain. They need someone who will work tirelessly to make things right. In bringing this positioning to life, we imagined ZDR as a companion through life's most difficult moments. This is a firm who can deliver emotional support as well as legal expertise and financial results.
We started with a color palette that combined a traditional navy with bright, modern teals and greens. We also implemented textures that embody the attorney-client relationship and give ZDR a unique branding element to call its own.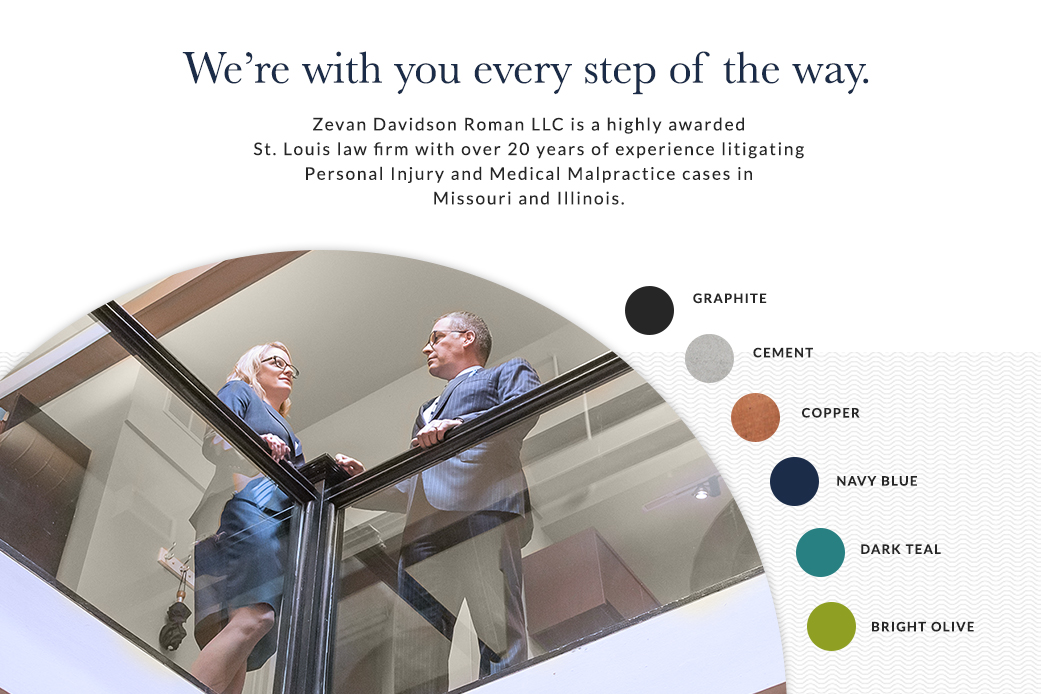 Copper, known for its malleability, represents clients who have been injured or wronged by others. Concrete, with its unwavering durability, represents ZDR's expert attorneys who provide a foundation for their clients to rebuild their lives.
The site's copy builds on its position with detailed sub-pages that establish the firm's knowledge of personal injury, medical negligence and defective product cases. Calls to action throughout the site are customized to each sub-page. These open invitations engage clients to reach out with their specific details.
Browsing the site is a calm, almost therapeutic experience.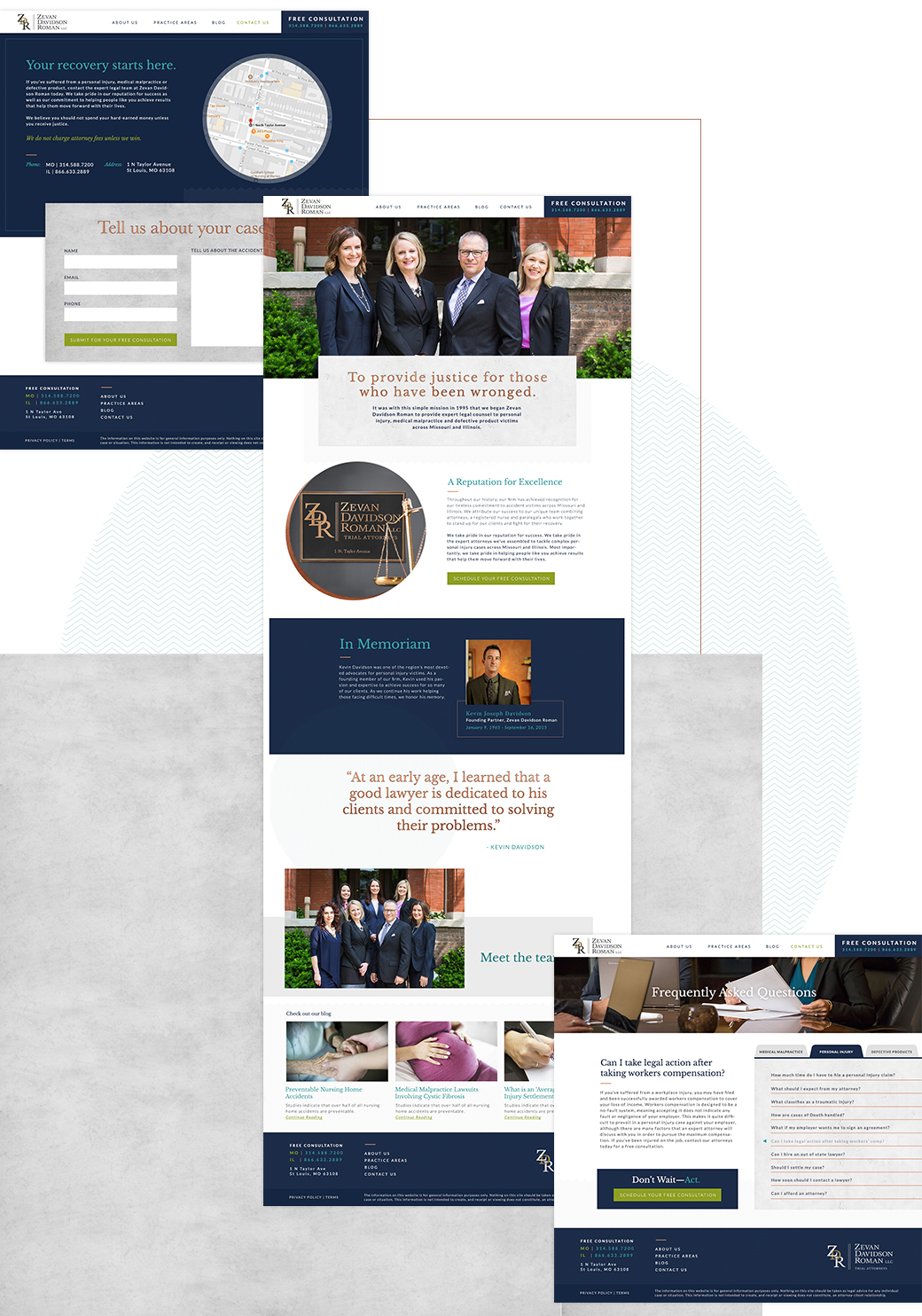 We wanted to keep ZDR in mind for the serious, motivated client looking for a trial attorney to understand their challenges and get the job done. Reminders of the firm's accolades, from case studies to recent trial victories, are woven throughout the site. We directed the site's photography, transforming its imagery to feature more approachable, professional shots of ZDR's attorneys in action. Every corner of the website was treated as an opportunity to reinforce the law firm's deep commitment to its clients and their recovery.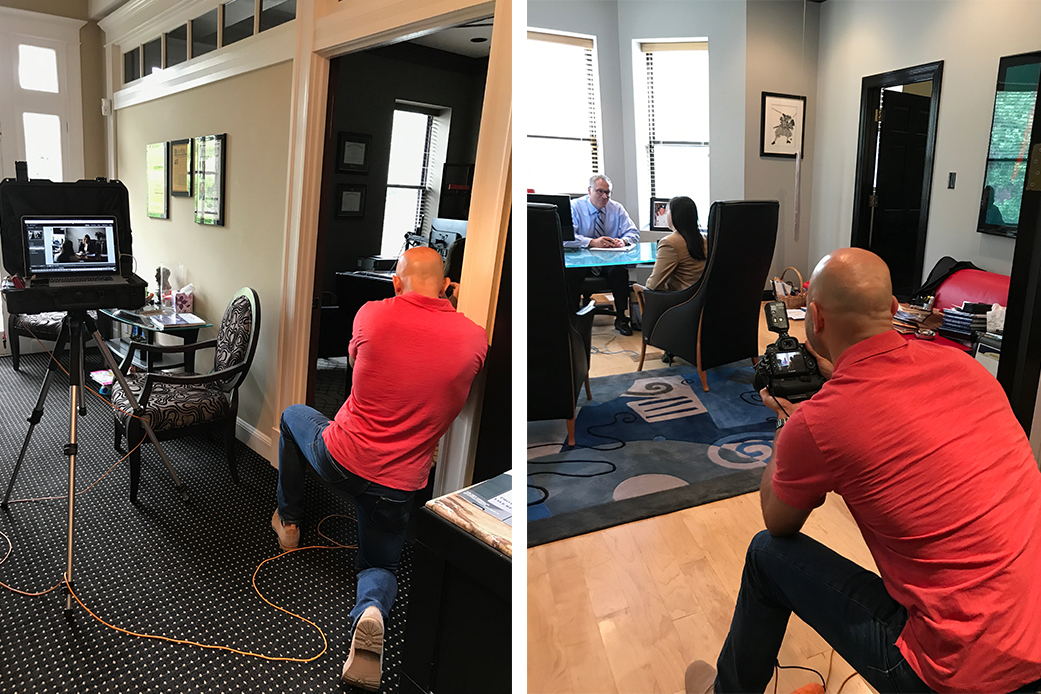 We couldn't be happier with how the ZDR team has welcomed the site in the weeks since launch. With a renewed focus on storytelling and thought leadership, ZDR is positioned for greater success both regionally and nationally. Check out the full site for yourself to learn more.