The Chaifetz Center for Entrepreneurship: Revamping the "Wall of Fame"
11.06.23
Countless entrepreneurs credit Saint Louis University as the place where their journey began. The Richard A. Chaifetz School of Business successfully prepared them to tackle the business world, while encouraging them to use Jesuit principles to make a lasting impact on economies and communities.
In a recent collaboration with the Chaifetz Center for Entrepreneurship, Paradigm reimagined the Entrepreneurship Hall of Fame so it will honor inductees for years to come. 
Reimagining the Center for Entrepreneurship Wing 
A visit to the Entrepreneurship Office may be a business student's first step toward charting a new path for themselves. Yet, the space was underutilized — the walls were largely blank, leaving little room to inspire those who passed by. 
Our first charge was to relocate the Entrepreneurship Hall of Fame's position from the first floor to right outside the Entrepreneurship Office. This new location provided ample space to recognize inductees, honor donors and state the project's mission.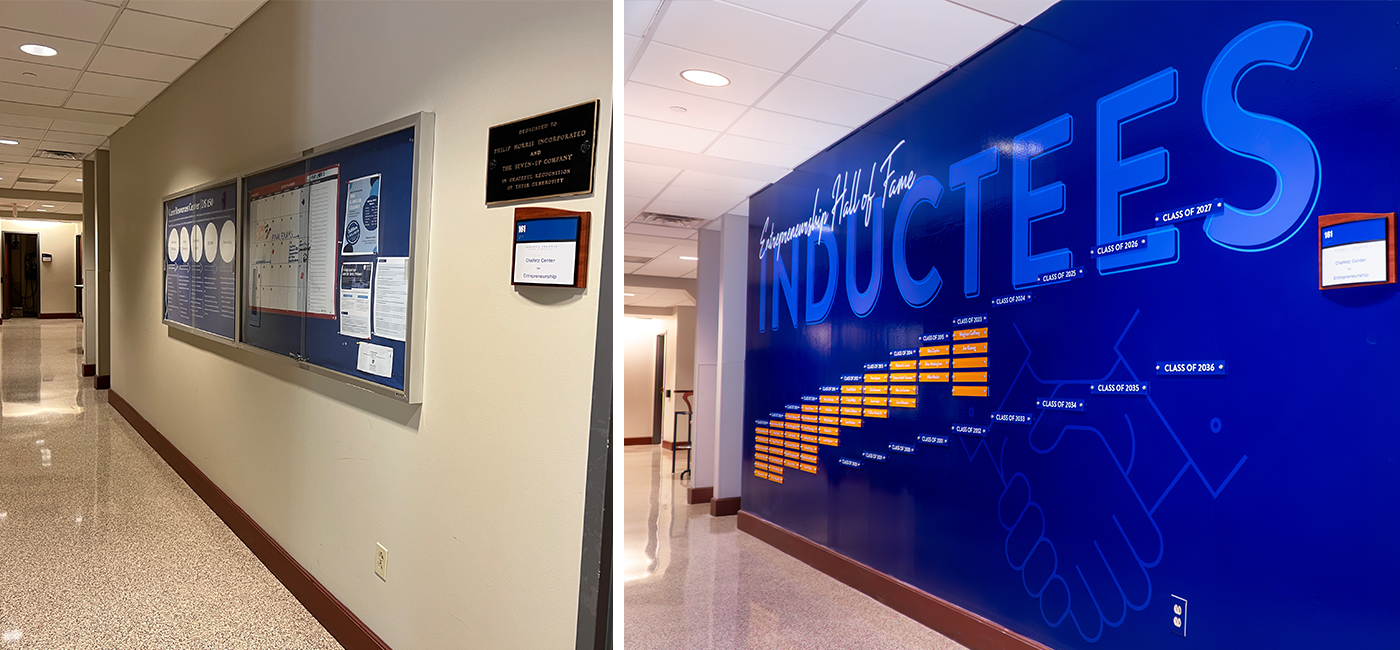 Opportunity Awaits
Much like the key phrase written on the walls, our designers aimed to showcase the exciting accomplishments that started at SLU. We wanted to surround visitors with the Business School's brand and invite them to take the knowledge it imparts to seize their own opportunity. 
Through wall wrappings, Paradigm lined the halls with a rich whirlwind of brand colors — blues, oranges and teals all working in unison to capture each visitor's attention. We ultimately reimagined three walls to create a more immersive experience.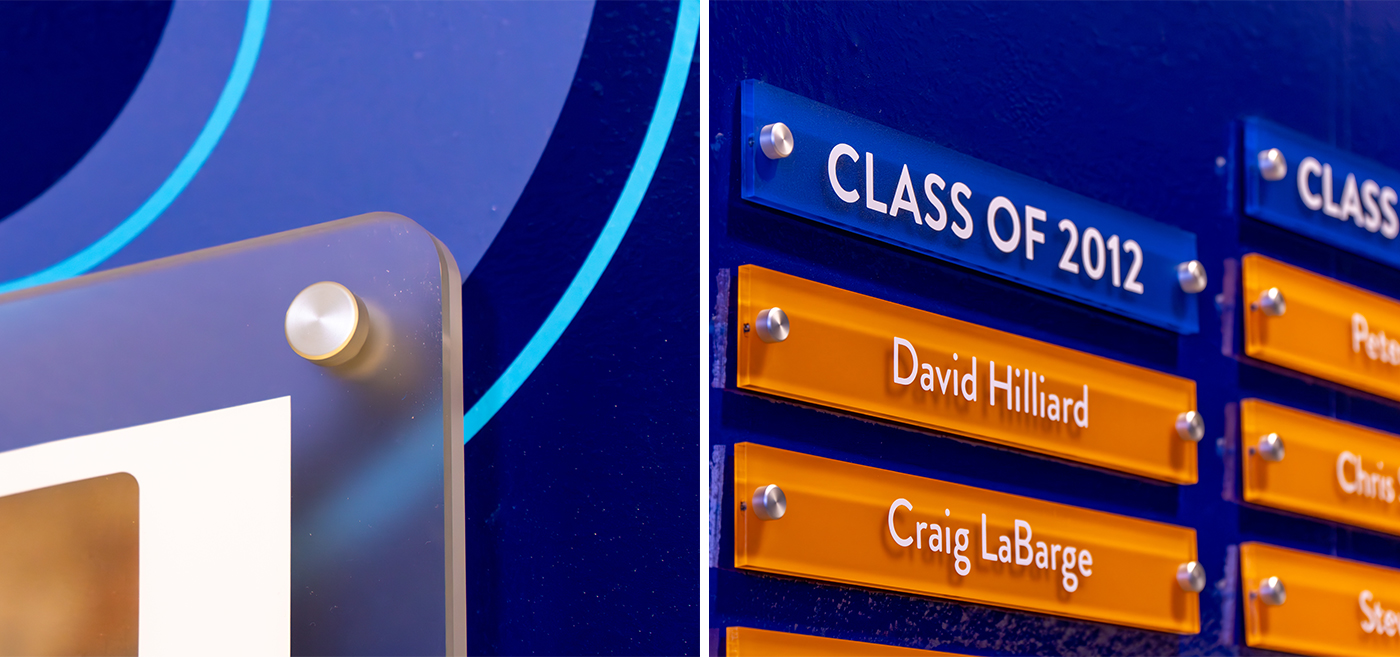 The first wall introduces the Hall of Fame, explaining the requirements for induction through supplemental messaging. A central feature is a new microsite on a high-quality TV monitor — introducing visitors to the Class of 2023 inductees. The full microsite provides background information for each entrepreneur, including their affiliation with SLU and professional accomplishments. For those who want a more in-depth look, QR codes lead to supplemental videos of each honoree.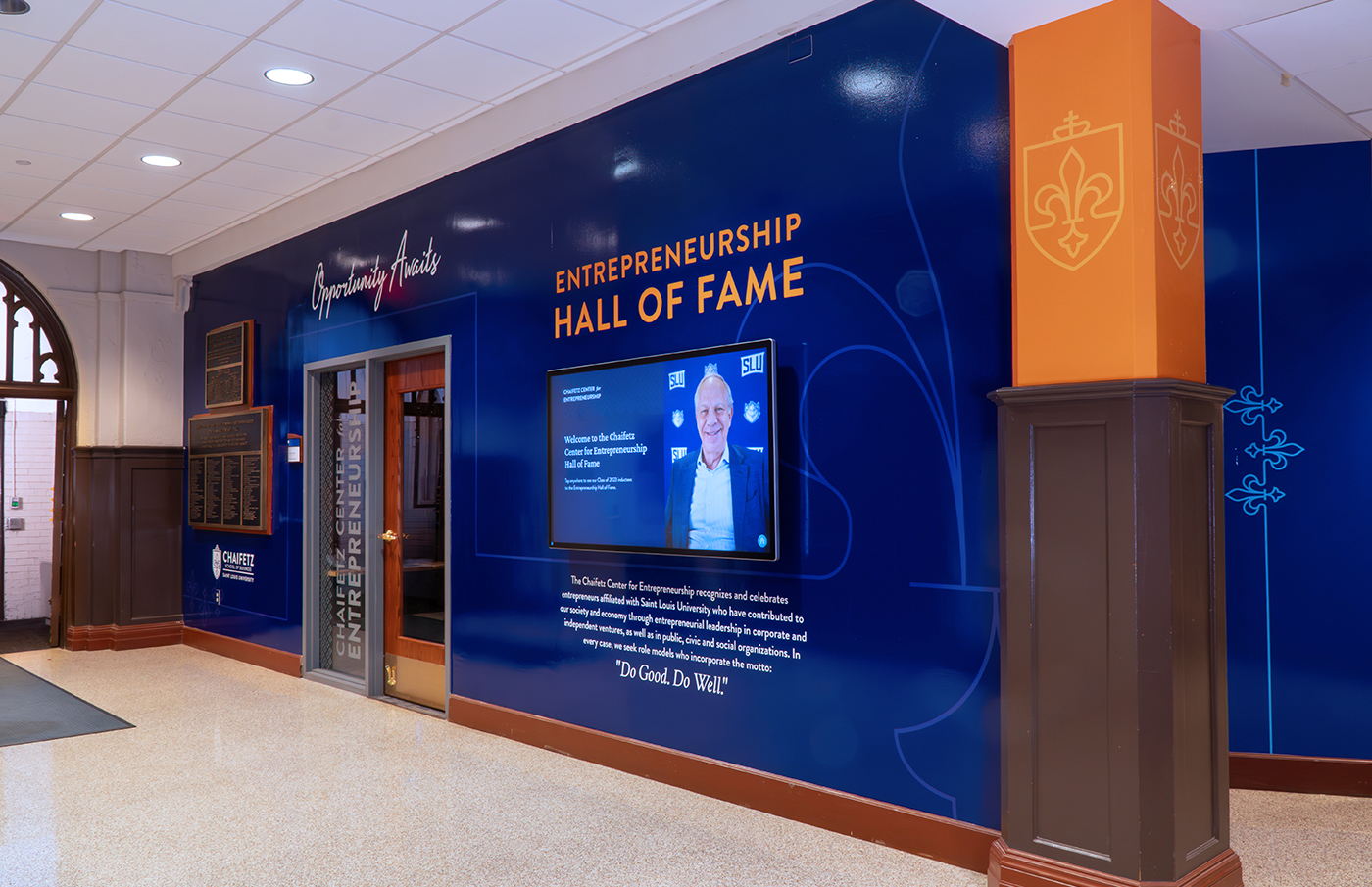 A second wall displays every inductee from the Hall of Fame's creation in 2007, all the way to today. Empty plaques leave room for new generations to take their place for years to come. 
Finally, one last wall invites visitors to "Think Big" while displaying a rotation of posters highlighting key individuals and messages. Through the display, officials can easily swap out promotional materials for upcoming events, new announcements or other information worth sharing. 
The wall was officially unveiled at the Chaifetz Center for Entrepreneurship Hall of Fame Celebration and Dinner on October 13.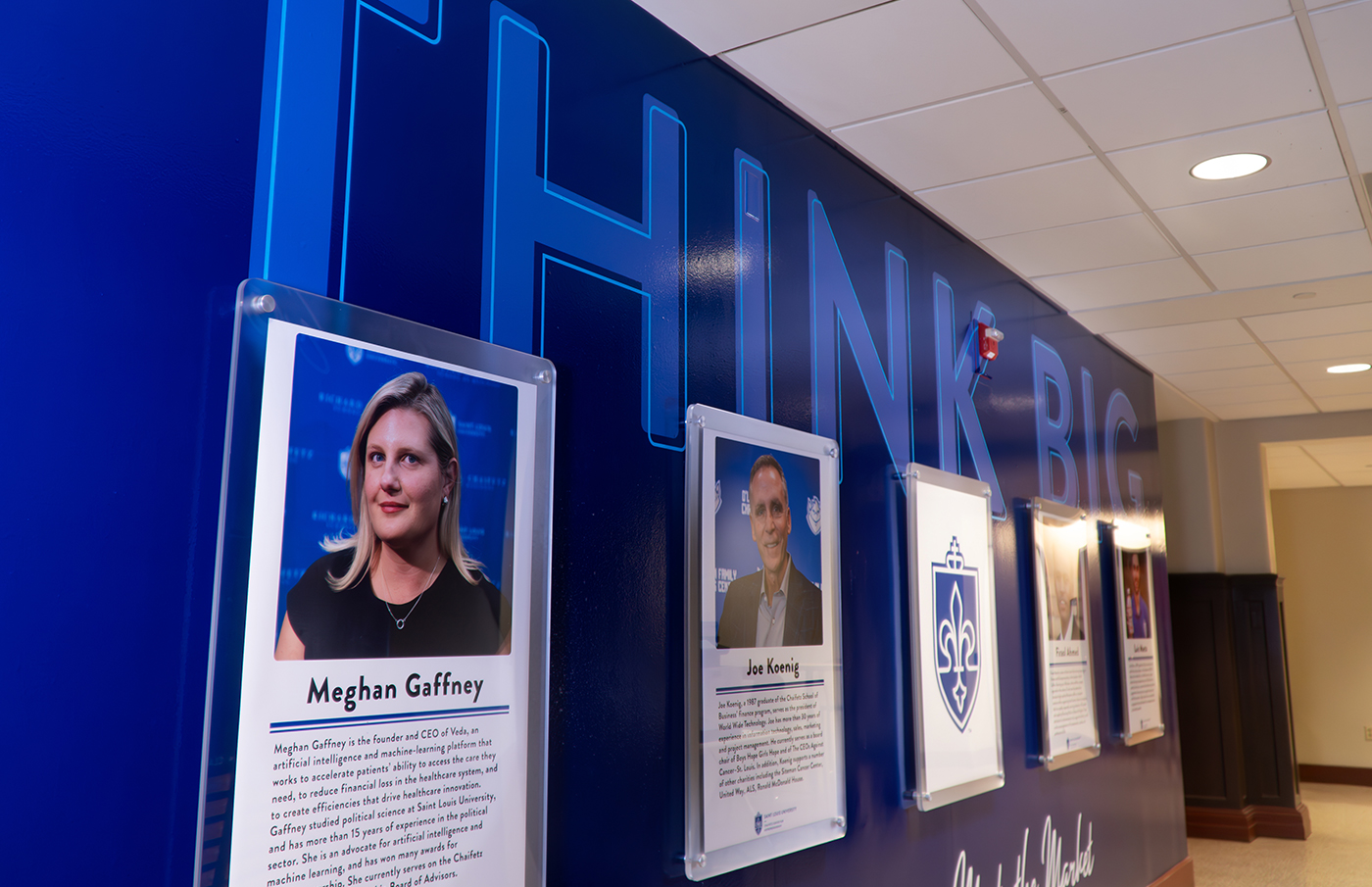 Explore the Chaifetz School of Business
As one of the first schools to teach entrepreneurship, the Chaifetz School of Business  stands on a legacy of innovation. We are proud to have played a role in honoring the trailblazers that once walked the School's Hall. As the years go on, we are excited to see each new generation take their place amongst the inductees. 
For more on our latest projects with the Richard A Chaifetz School of Business, visit our work to discover our projects.