Tom Etling Joins Paradigm as CSO, Principal
07.19.21
Paradigm, a leading branding, digital marketing and technology agency, has hired Tom Etling as Chief Strategy Officer and Principal. Etling will lead growth initiatives and client service strategies for the agency's growing portfolio of ambitious brands. 
Etling brings more than 25 years of experience leading marketing strategy across a diverse set of industries. Most recently, he founded the marketing advisory practice within Brown Smith Wallace, where he cultivated deeper relationships within the firm's client roster and delivered actionable guidance for complex challenges. His resume also boasts impressive tenures as CEO for both Dovetail, a brand communications firm; and St. Patrick Center, one of the region's leading nonprofit organizations for social innovation. 
Etling comes to Paradigm after working with the agency as a longtime collaborator, both as a client and a strategic partner. Now as Chief Strategy Officer, he looks forward to advancing Paradigm's reputation for innovation and remarkable service. 
"I have long admired Paradigm's people as well as their approach, which is why they have been a strategic partner of mine throughout my career," Etling said. "But this is my last stop. My family and I are excited for me to have the opportunity to invest in and grow this amazing organization for the benefit of our people and our clients across St. Louis and beyond." 
Etling's leadership experience has taken him not only across the St. Louis region, but also around the world. In 2015, Etling was selected to participate in the Eisenhower Fellowship, a global initiative to identify, empower and connect innovative leaders with a global network of people and experiences to create a more peaceful, prosperous and just world. Etling's fellowship took place in Barcelona, Spain, where he studied the lasting impacts of large-scale public-private partnerships throughout Europe as a result of the 1992 Barcelona Olympic Games.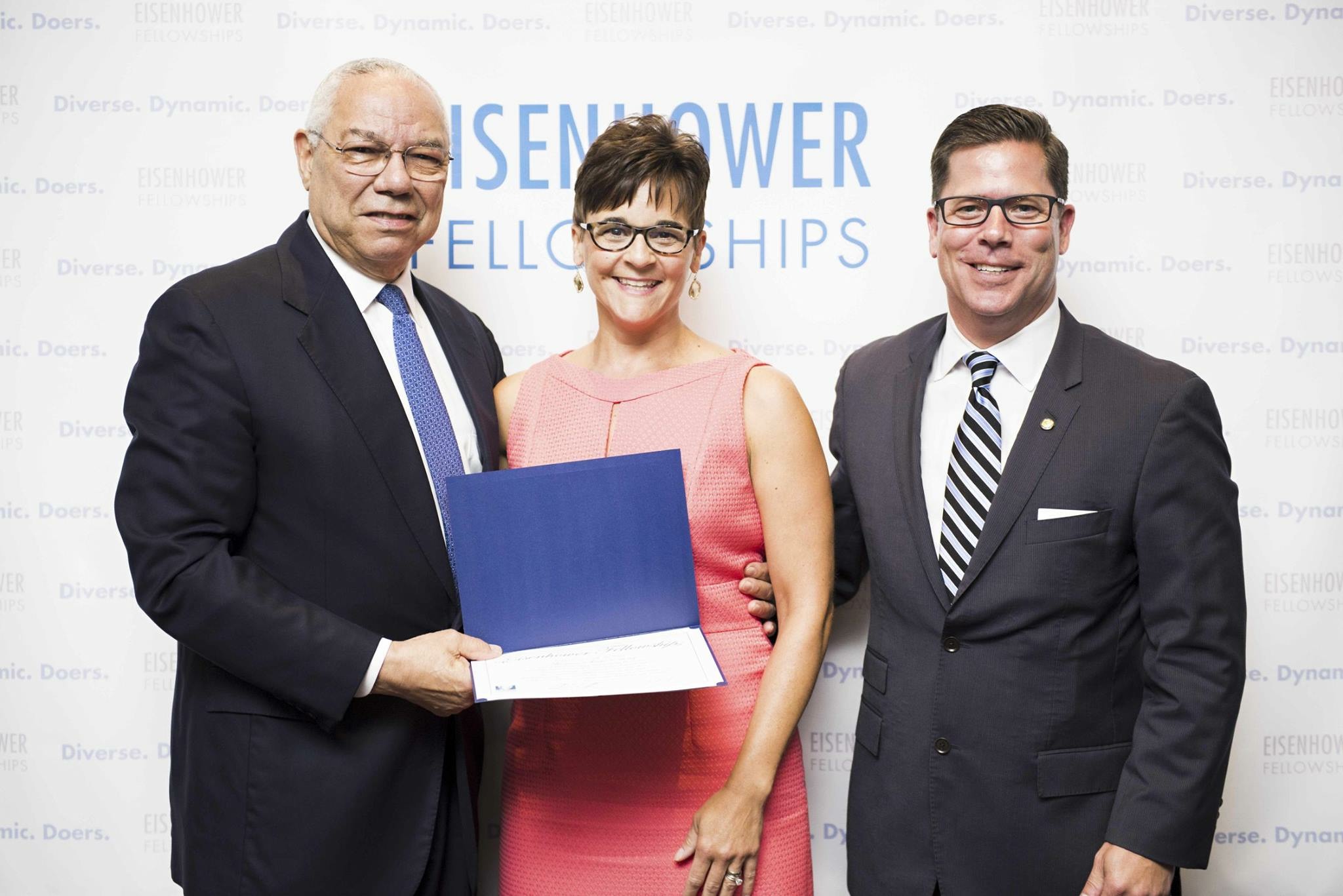 Etling joins Paradigm just one year after the agency made a strategic hire in former Anheuser-Busch InBev and Bayer executive Jeff Johnson. Together, they bring client-side and agency leadership experience in management, strategy, finance and marketing. Their expertise will enable Paradigm to facilitate more wide-reaching conversations with its clients and serve them on a deeper level. 
"Our job is to provide our clients with multiple perspectives and insights through which to approach their brands," Etling said. "Now with Jeff and myself in the mix, those perspectives go well beyond marketing communications. And we will continue to approach everything we do with an unmatched passion and commitment to our clients." 
Etling's hire comes at a time of significant growth for Paradigm, which celebrated its 25th anniversary in 2020. As Chief Strategy Officer, he looks forward to building on the agency's momentum and shaping the vision for its next chapter. 
"I am excited to help usher in the next 25 years of Paradigm," Etling said. "Founders Michael Huber and John Duffy have built a great company that has become one of the longest-tenured agencies in our market. Together, we are ready to unleash how we believe strategy, brand and technology work together to help make our clients thrive."