What's Bugging You? Find out on Spectracide's Mobile App!
05.17.16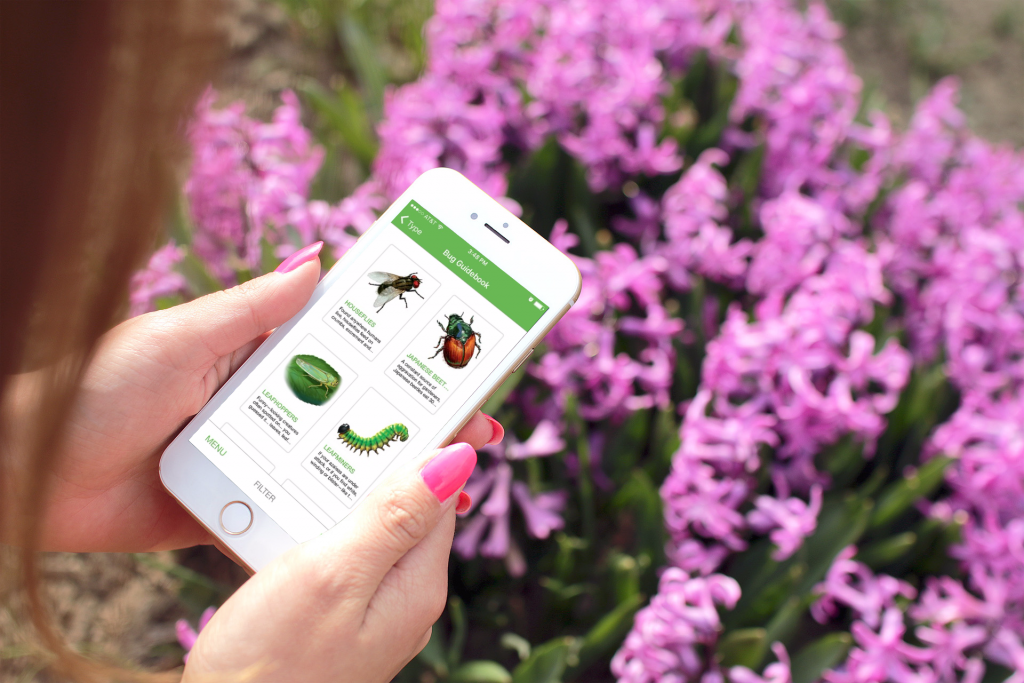 Can't seem to identify that pesky insect devouring your garden, or the weed variety that's sucking the life from your plants? We have just the mobile app for that, and weed love to help you!
Spectracide App Design and Development
Spectrum Brands has committed to making products that serve people and invested in technology to help customers make better decisions about what products they use. The Bug & Weed Identifier by Spectracide® App was developed to guide customers to an appropriate solution based on a few simple questions. When the time came to update the Spectracide app, there was an early decision to enliven the user experience with more dynamic content and to underscore its relevance with seasonal color schemes. The primary objective in design was to make the app more user-friendly and guide users to a solution without them having to know too much about their problem. This required narrowing identification down to a few simple (unscientific) questions for the user and filtering pests based on the answers.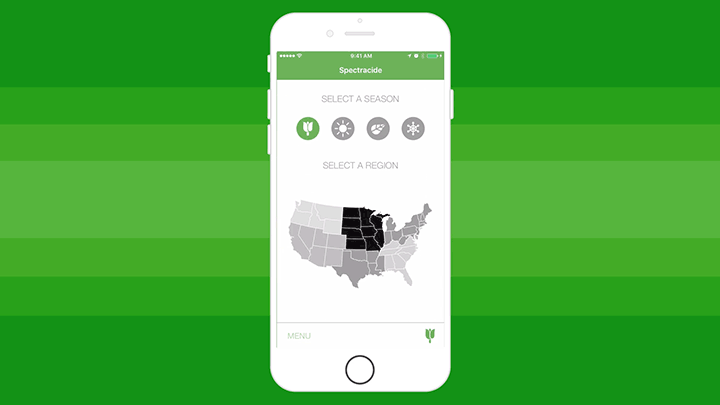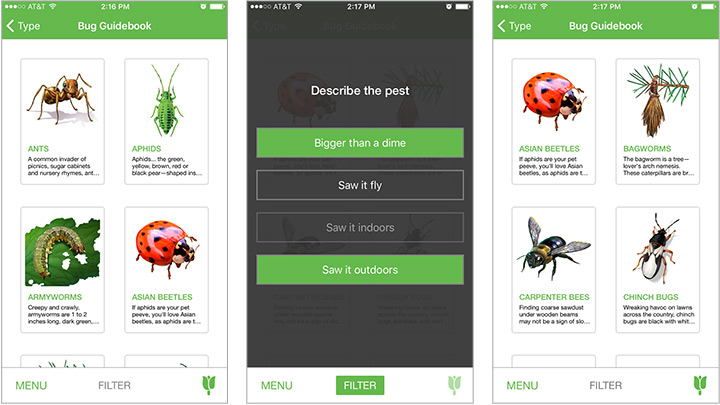 New Features in the App
Frontend features include simplified navigation, improved pest finder, dynamic content, social media integration, enhanced "ask an expert" functionality and  simplified online location or purchase. Backend features were oriented toward providing timely information to customers via a simple CMS that enables updates to content and real-time updates to product and retailer data.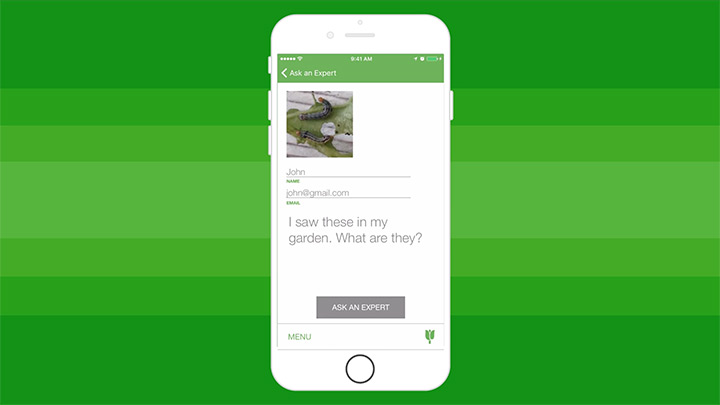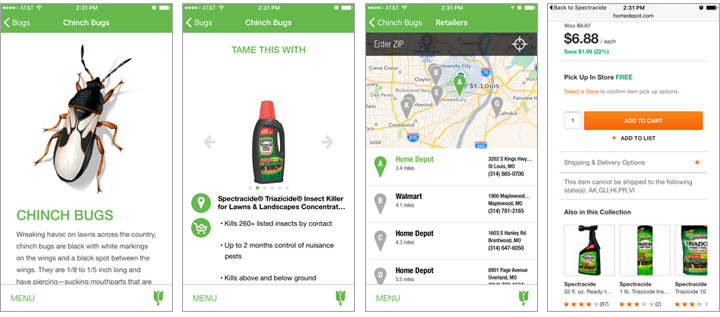 An Integrated App Development Approach
From the outset, we took an integrated development approach with our Creative and Tech Teams working very closely to determine how to display information and the most logical flow for navigation. We also set (and adhered to) a series of three-week "sprints" that kept development on track. Frequent check-ins and milestones ensured that if any problems arose, that none persisted for long.
We knew from past experience that large and changing datasets often present a challenge for clients so we requested data early and communicated frequently to ensure we had the current information. This version of the app represents a major overhaul in the way data is managed and delivered to the app.
We love helping brands break new ground by developing dynamic mobile apps, among other things. If your business wants to make an impact on your audience, or if you've got the next great app idea, let's chat. We'd love to hear from you.