Mapping Magic: Celebrating The Muny's 100th Season
06.30.18
If you live in St. Louis, you know the magic of The Muny. Formally known as the St. Louis Municipal Opera Theatre, the outdoor amphitheatre is located in Forest Park and brings the best of Broadway to our community every summer. This year's season, however, brings even more reason for excitement: The Muny is celebrating 100 years! In preparation for its big celebration, The Muny approached Paradigm with an interesting challenge in web design.
As part of its month-long celebration, The Muny hosted a Centennial Birthday Bash honoring musical theatre, community and The Muny's involvement in bringing the two together. With attractions and vendor booths scattered across the amphitheater, The Muny needed a way for attendees to easily view all the event had to offer and navigate to their favorites.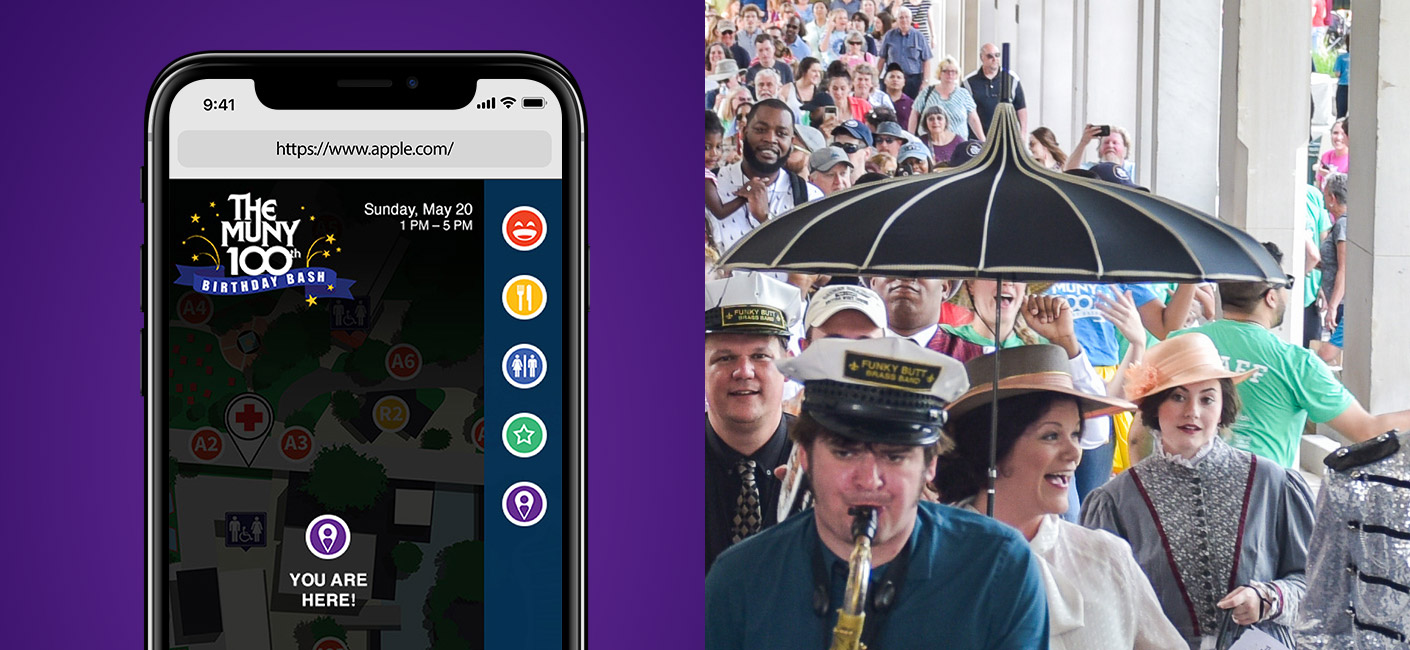 We know a thing or two about mapping parks, so it's with confidence that we say: it's more challenging than it seems. Parks aren't like cities, with cross-streets and block numbers to make wayfinding easier. Instead, people rely on landmarks to find their way. The Muny developed a beautifully illustrated map of the amphitheatre and its surroundings, leaving us to bring it to the web as a fully functional tool.
We developed an interactive map that categorized points of interest and pinned them on a responsive web page that would look and feel great on any device. We knew the map would be most useful on the event day, so we integrated Google Maps data that allowed mobile phone users to see their location in real time, creating a more intuitive experience. Filters on the side of the map allowed users to view as much or as little data as they like, adding to the map's interactivity.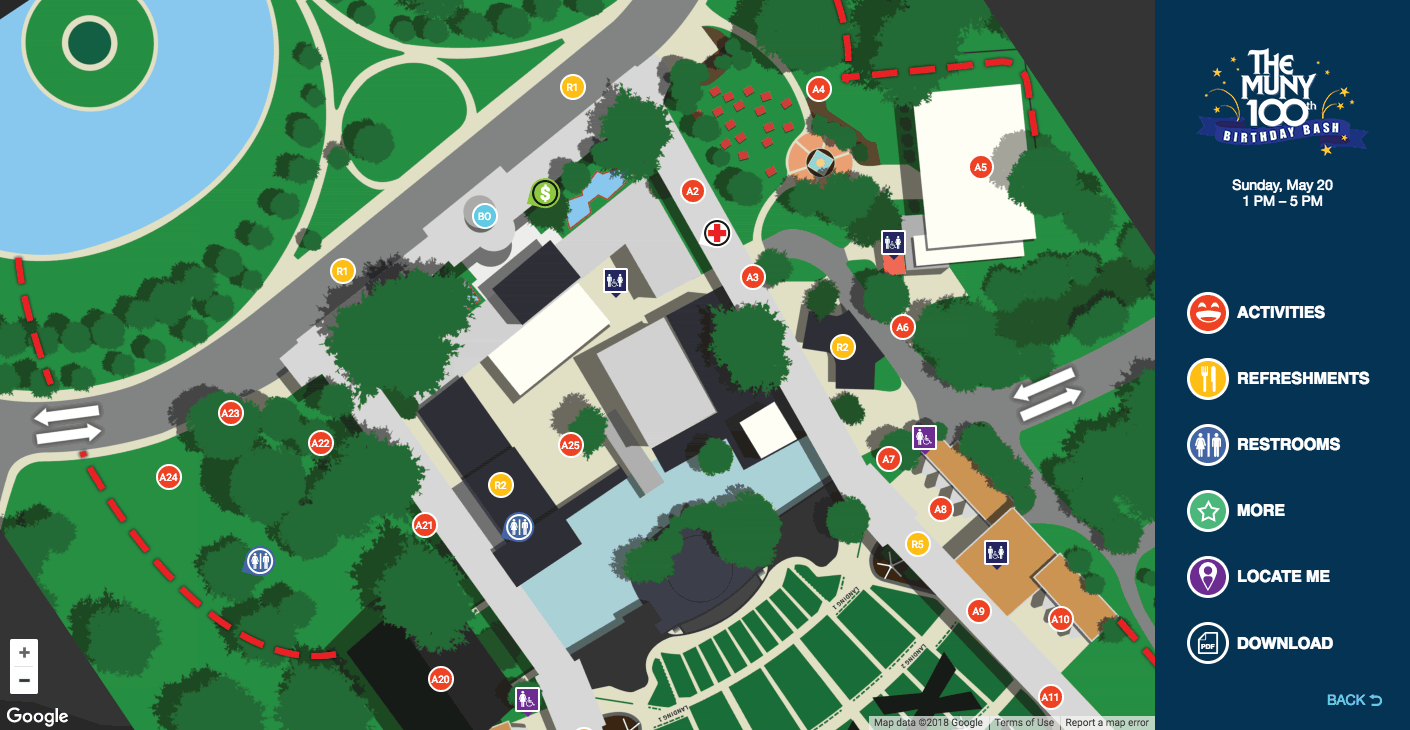 "A large part of the success of our Birthday Bash celebration was our guests' ability to easily locate activities and orient themselves through a really intuitive map on their devices," said Kwofe Coleman, Communications Director at The Muny. "Working with Paradigm to complete this particular project made it possible to integrate seamlessly into our existing web platforms. We certainly see future applications for this and look forward to working with them again."
Thanks to the map, guests were able to make the most of their day in the park. Food trucks served up local favorites, crew led backstage tours and volunteers offered photo ops with classic props. It was a fantastic celebration of everything the theatre represents in our community. We're so excited to have contributed to The Muny's big day. Here's to the next 100 years!