Brava Lubricants
Brava Lubricants has built the best motor oil brand that provides only the highest quality synthetic oils for cars, industrial engines, performance racing vehicles and more. Developed at their plant in Puerto Rico, Brava exceeds the standards of high performance lubricants and gives the power to fuel your vehicles and your ambition.
Role
Website Design
Website Development
Copywriting
SEO Strategy
Industry
Energy
Sports
Manufacturing
Transportation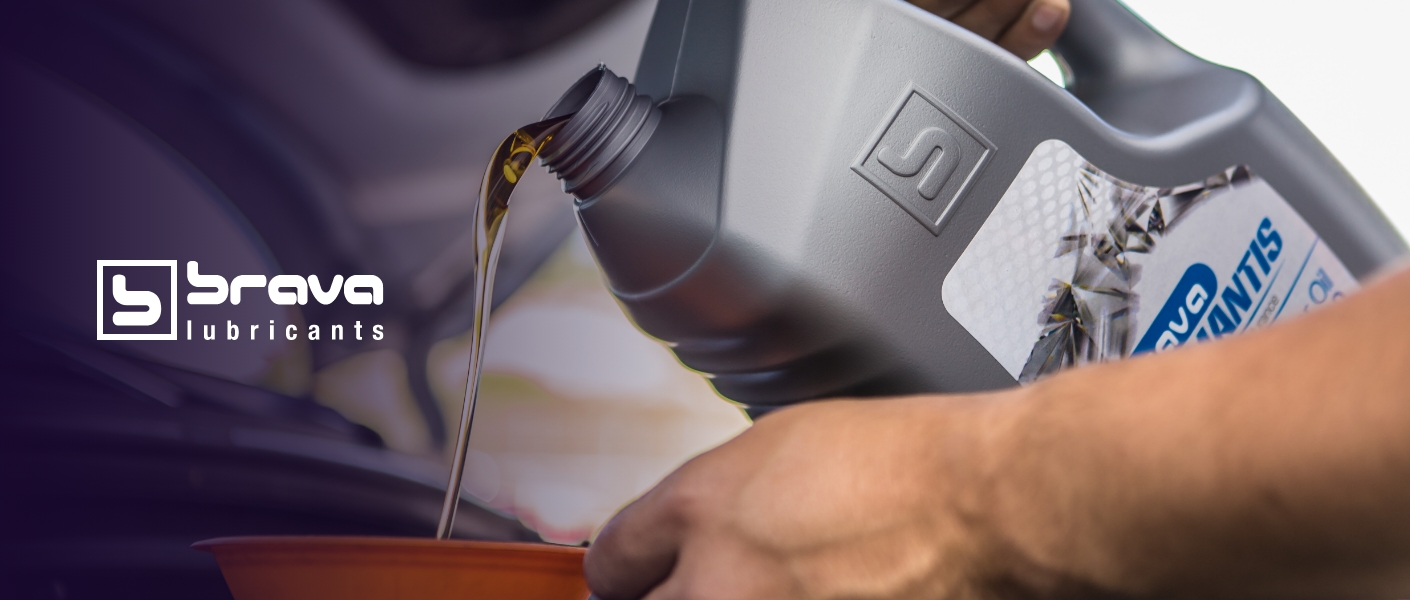 Challenge
Brava needed a brand-new website that showcases their cutting-edge performance, premium products and long-standing passion for motorsports. They sought to create an online presence that matched their innovative spirit and placed themselves as a leader in the motor oil industry. Through our experience with digital marketing for manufacturers, Paradigm brought together eye-catching graphics, inspiring copy and SEO strategies to build strong brand awareness and drive traffic to their new site.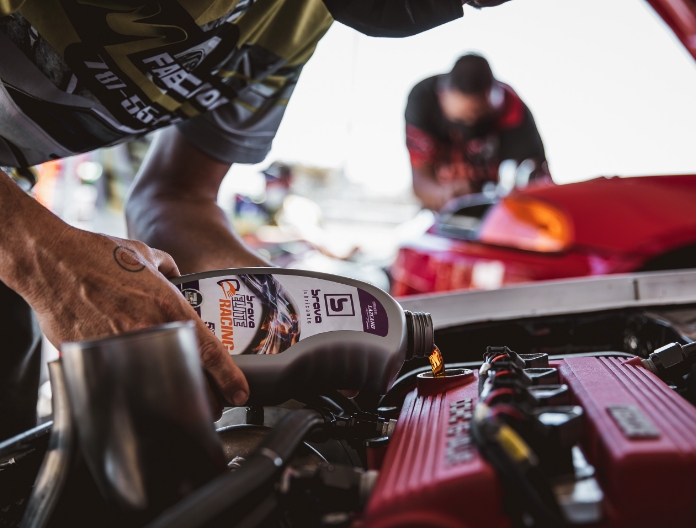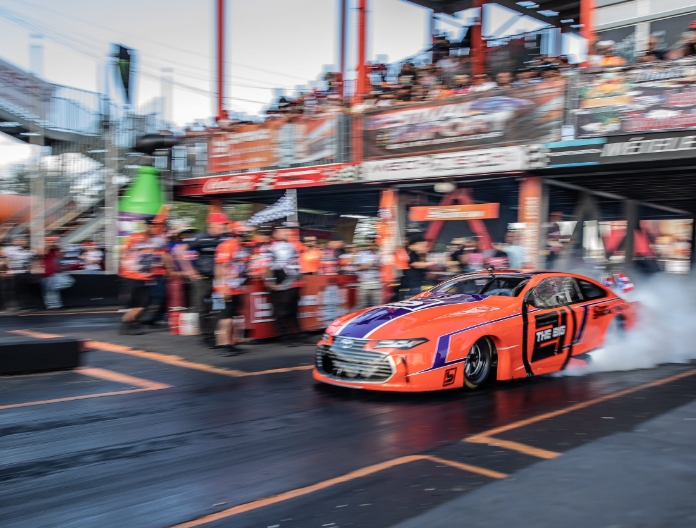 Website Content
Paradigm understands that copy is a valuable aspect of digital marketing for manufacturers. Our copywriters produced website content that sparks excitement and matches the innovative spirit of Brava's brand. Brava Lubricants wanted to place themselves among the list of large motor oil and lubricant companies through compelling copywriting that speaks to all levels of their audience based in Puerto Rico and beyond.
By blending their revolutionary mindset and their vivacious energy together, our skillset with content marketing for manufacturers produced storytelling that encompasses their catalog of products, on-site testing laboratory and top engine performance.

Website Design
Design is another important piece of digital marketing for manufacturers. Brava desired a website that incorporates a bold design with interactive video elements and a simplistic navigation. With their brand colors of orange, purple and black, the website's design complements the energetic spirit of performance racing and makes it easy to explore their product catalog.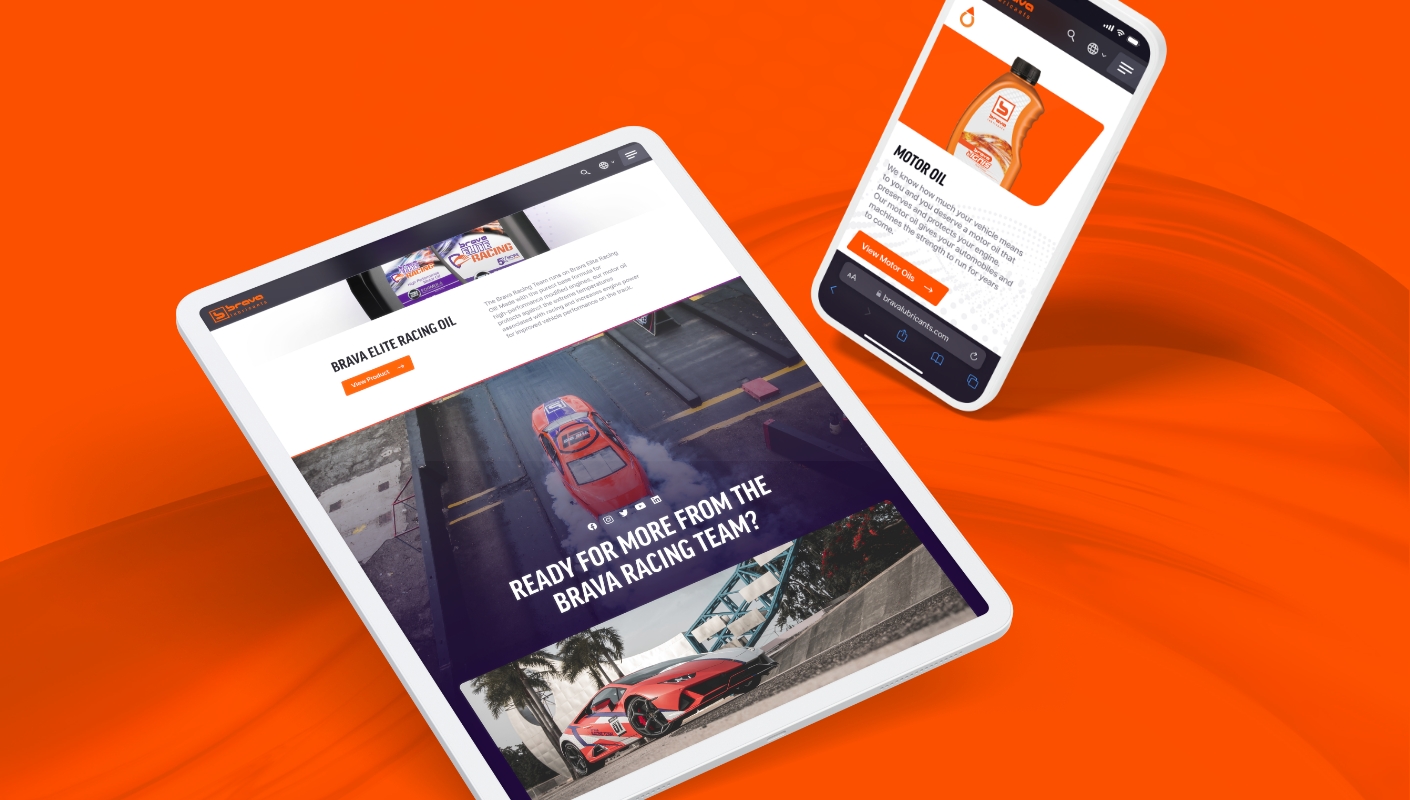 We understand that content marketing for a manufacturer is extremely important. We placed photos of their racing team, diverse product lines and laboratory testing capabilities to lean into their expertise for developing the purest base oils in the world. Through our experience with digital marketing for manufacturers, we built Brava a website that showcases their high-quality products and draws users into the overarching Brava experience.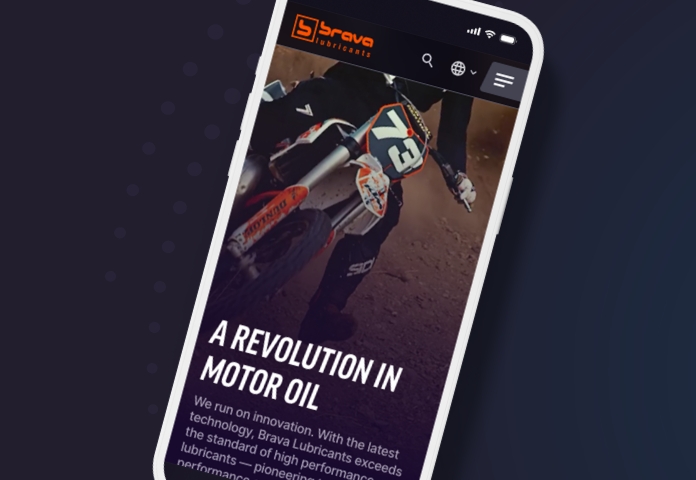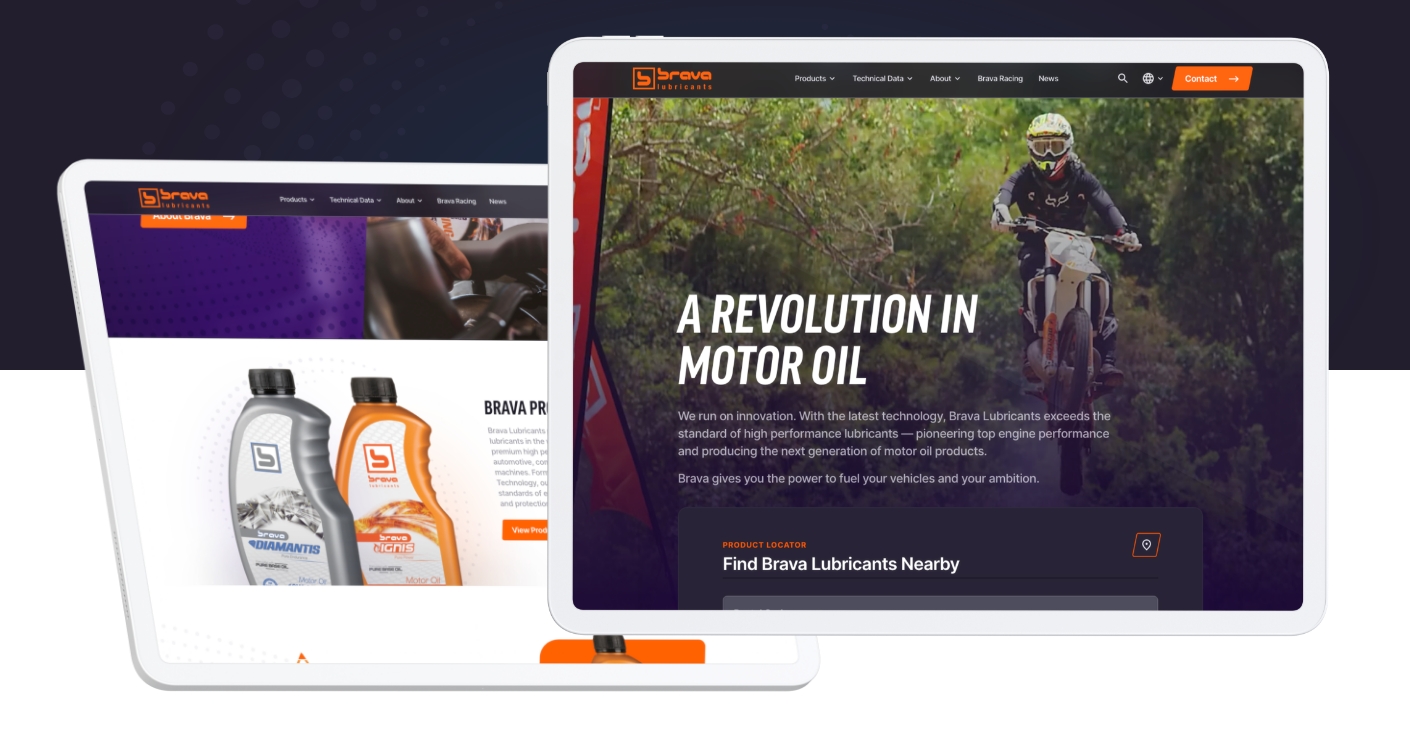 SEO Strategy
Brava Lubricants wanted a fresh start that makes a bigger impact within the industry's search engine results page, needing a knowledgable team that has experience with digital marketing for manufacturers. Our team researched and artfully wove in motor oil, elite racing and automotive keywords to tell Brava's story to both the user and search engines.