Saint Louis University School of Education
The Saint Louis University School of Education has shaped the hearts, minds and spirits of thousands of teachers since 1925. Grounded in its Catholic Jesuit tradition, it is committed to excellence in all academic pursuits and service to the greater community.
Role
Content Development & Copywriting
Print Design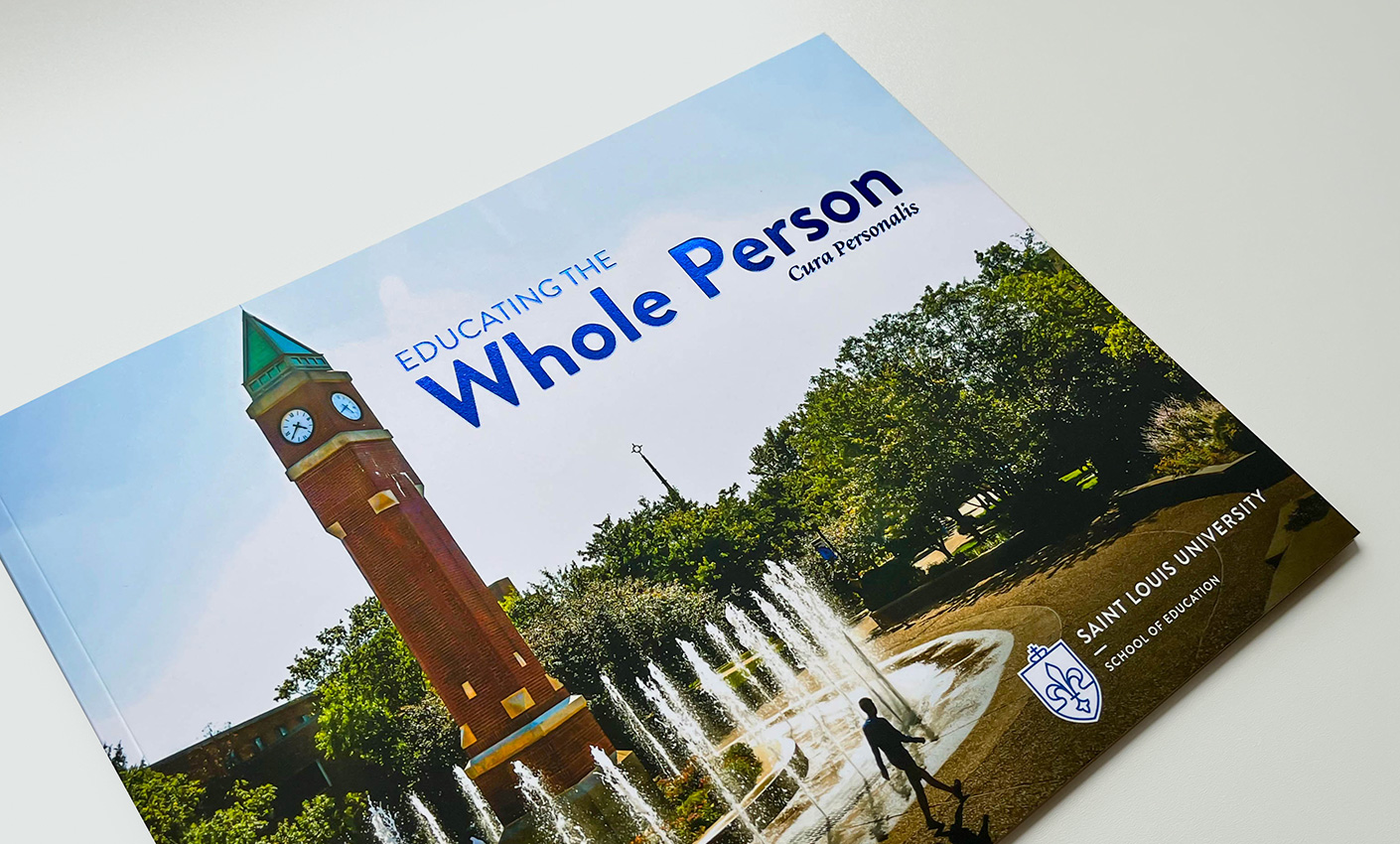 The Challenge
The School of Education desired a space to share its stories and highlight the latest projects within the School and the greater community. With its 100-year anniversary rapidly approaching in 2025, the School wanted to celebrate its current successes and outline plans for the future with a Signature Report.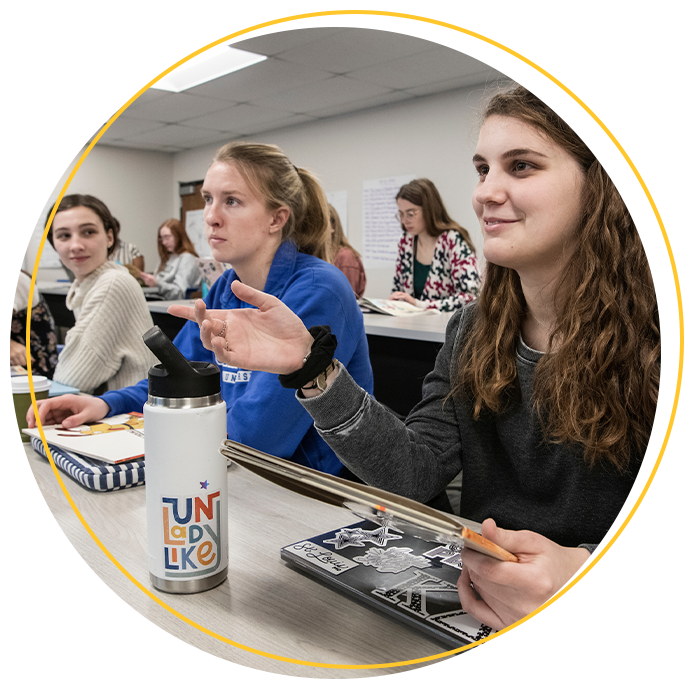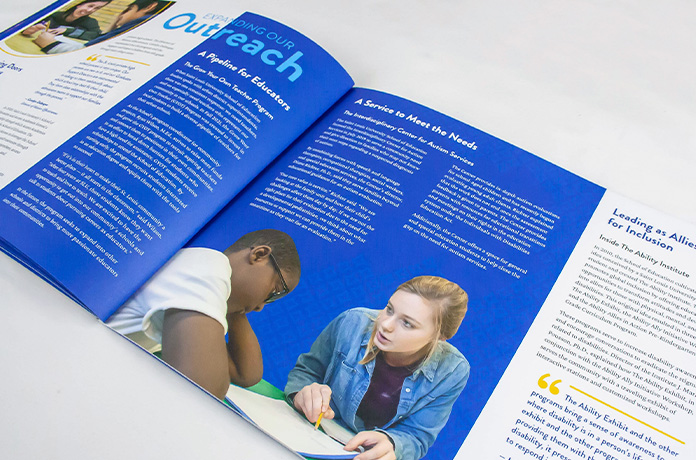 Content Strategy
The Signature Report for the School of Education sought to develop a content strategy that would showcase its stories, celebrate academic achievements and highlight its commitment to the greater education community. Our team conducted a series of interviews with faculty members, passionate students, successful alumni and external partners to highlight its efforts with innovative academic pursuits, emerging research and growth in community outreach.
Through our conversations, we uncovered stories rooted in excellence, integrity and respect for all of humanity. Each story was laid out into spreads, categorized by key accomplishments, research, outreach and stories from faculty, students and alumni.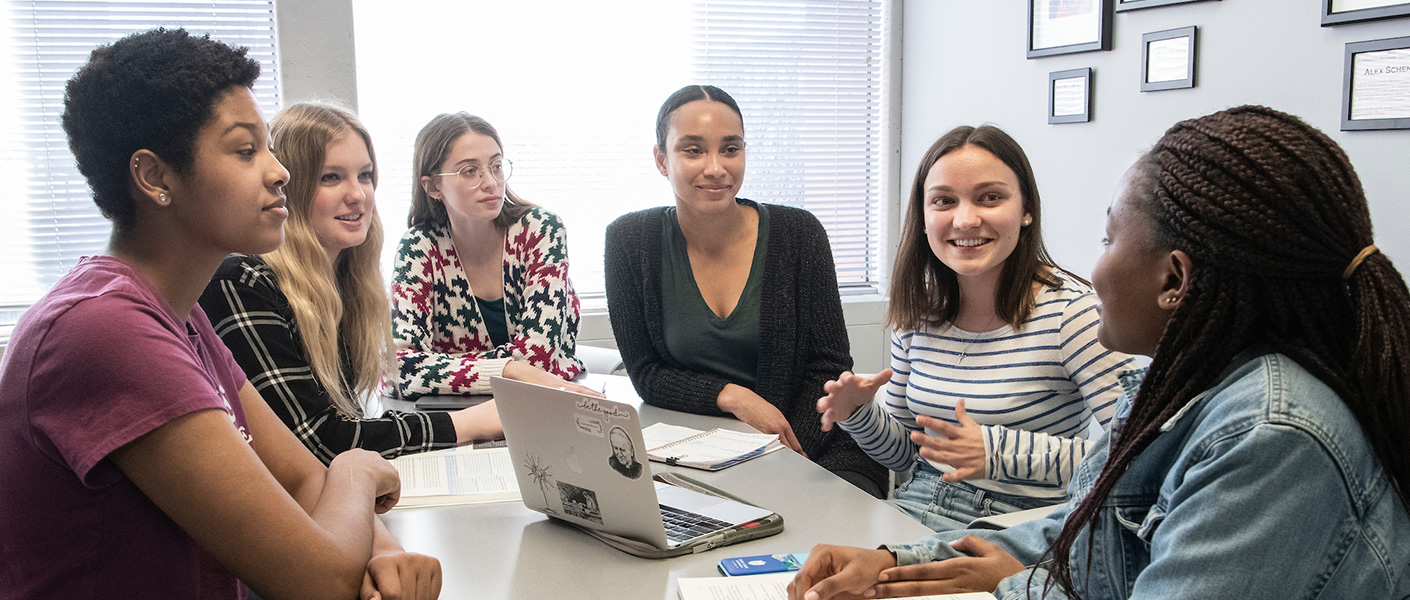 Print Design
The Signature Report connects its visuals to the overall Saint Louis University (SLU) brand while also highlighting the vibrancy of the School of Education. To differentiate from our work on reports for the SLU Chaifetz School of Business and SLU Research Institute, we pulled in SLU's notable blue with pops of bright yellow and light blue to highlight quotes and additional design elements.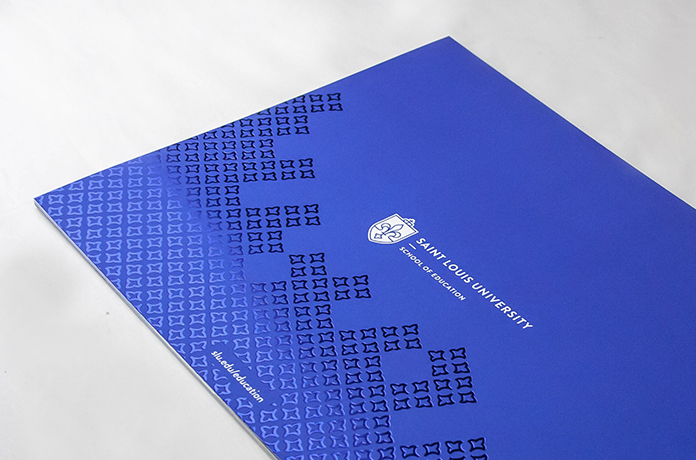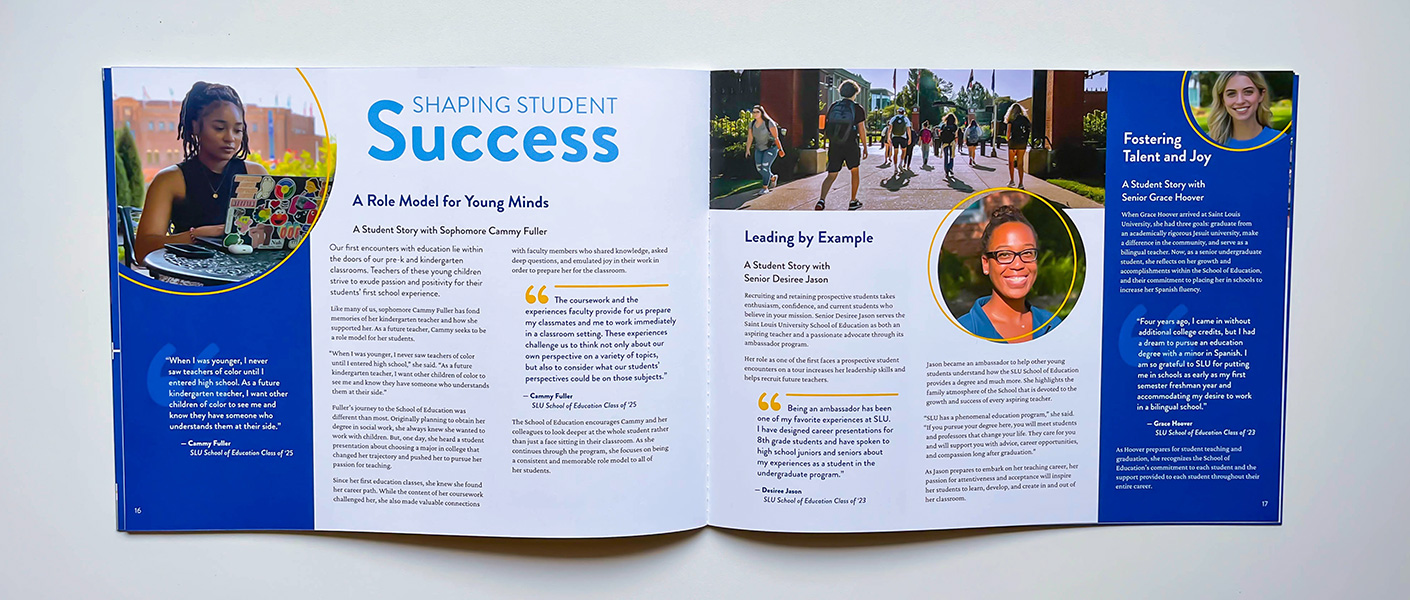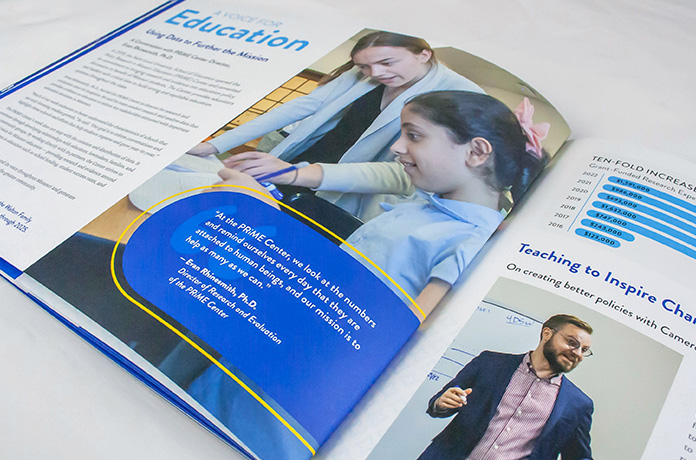 Our designer added in graphic variations of the fleur de lis, an iconic symbol in the University's logo and crest. Additionally, we focused on diverse imagery, teacher and student interactions and photos of notable organizations and projects in the School of Education to break up the stories effectively in each spread. 
The design of the Signature Report projects the vibrant and inclusive community the School of Education projects to the world, but it also evokes warmth and connection — symbolic of the care many educators pour into their work as teachers and administrators.