Contemporary Productions
Incredible events are no accident. They're the result of countless hours spent concepting, planning and executing everything from the venue to the menu. With a portfolio including the 1999 St. Louis Papal visit and the 2002 U2 Super Bowl halftime show, Contemporary Productions is no stranger to putting in those hours to create iconic moments.
Role
Website Design
Website Development
Industry
Entertainment
Experiential Marketing
Professional Services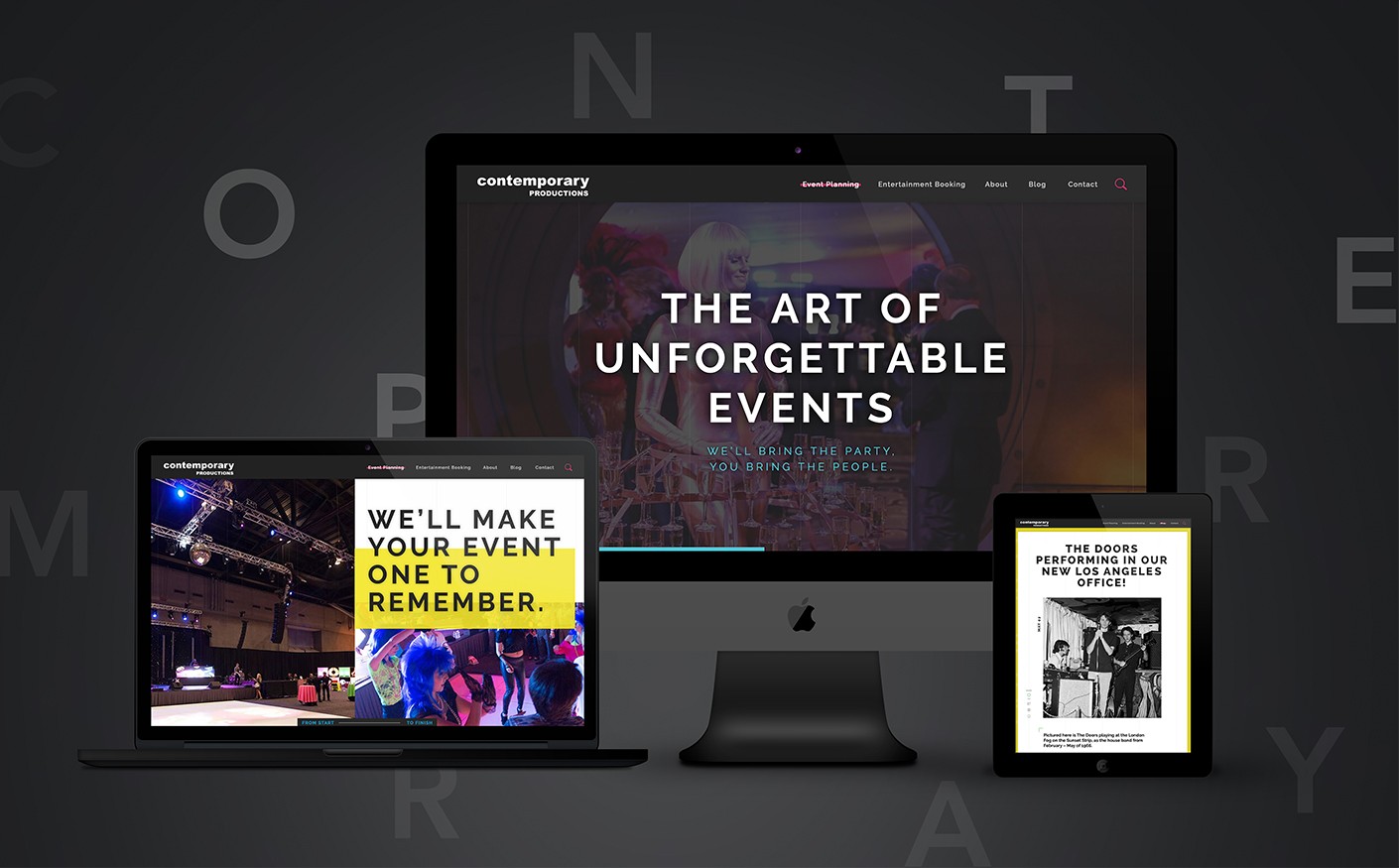 The Challenge
As Contemporary began branching out from its roots in entertainment booking and into high-end event planning, it needed a website capable of reaching a new audience. Its website also needed to leverage Contemporary's rich legacy in entertainment booking and showcase its expertise in creating the spectacular.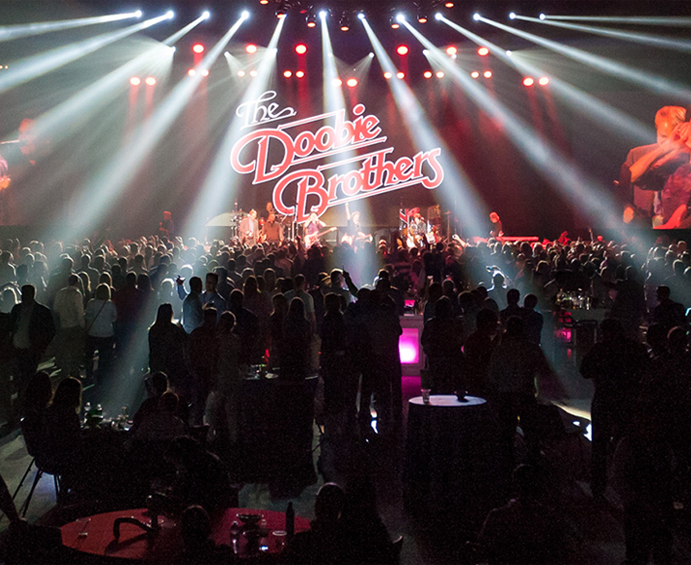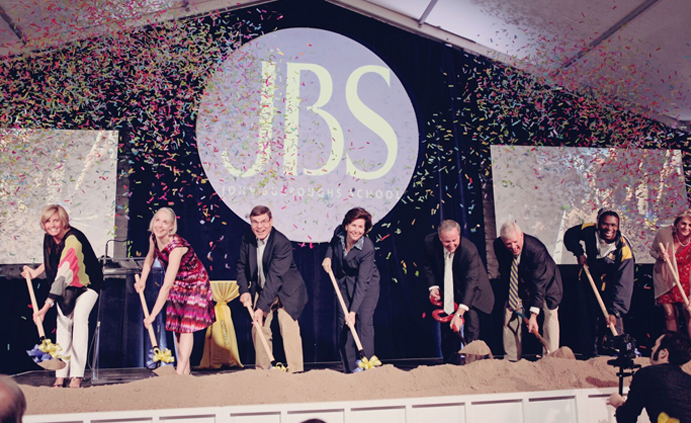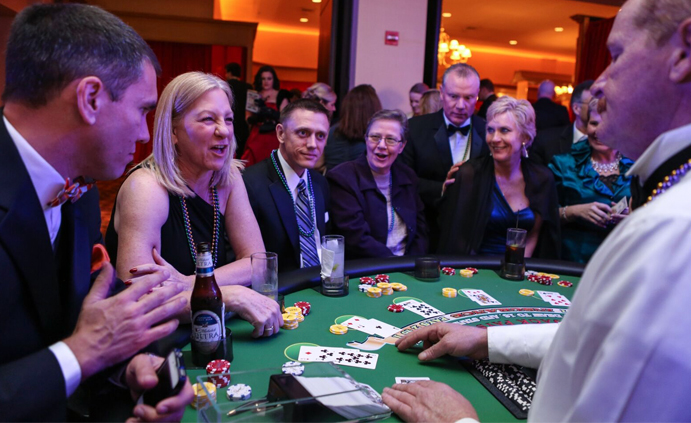 Our Approach
Web Design
Inspired by Contemporary's roots in booking classic rock-n-roll bands, we moved forward with a website design that captures the energy and excitement of a rock concert. Black-and-white pages and bold typefaces hearken back to an era when that night's concert was a front-page story. Bright neons, reminiscent of stage lights, add visual interest and draw attention to key buttons and calls to action throughout the site.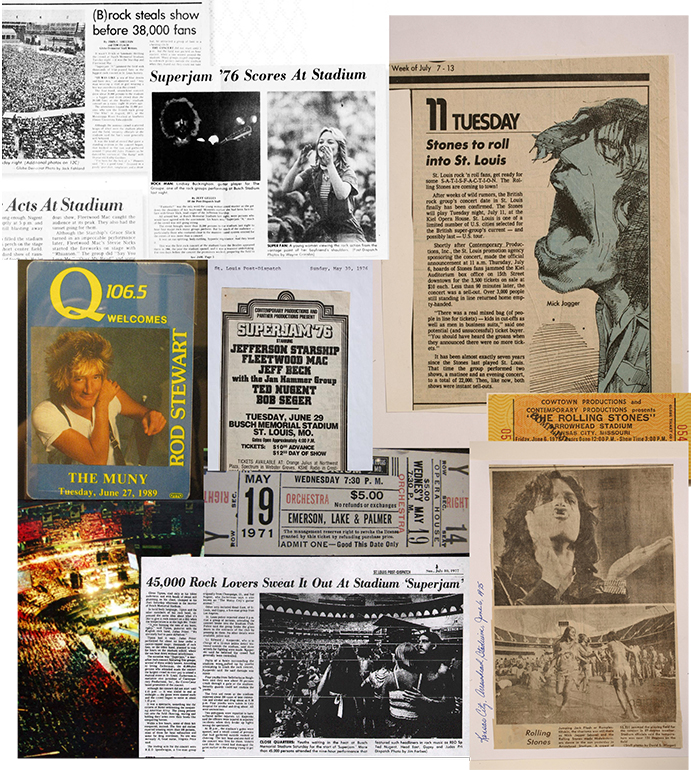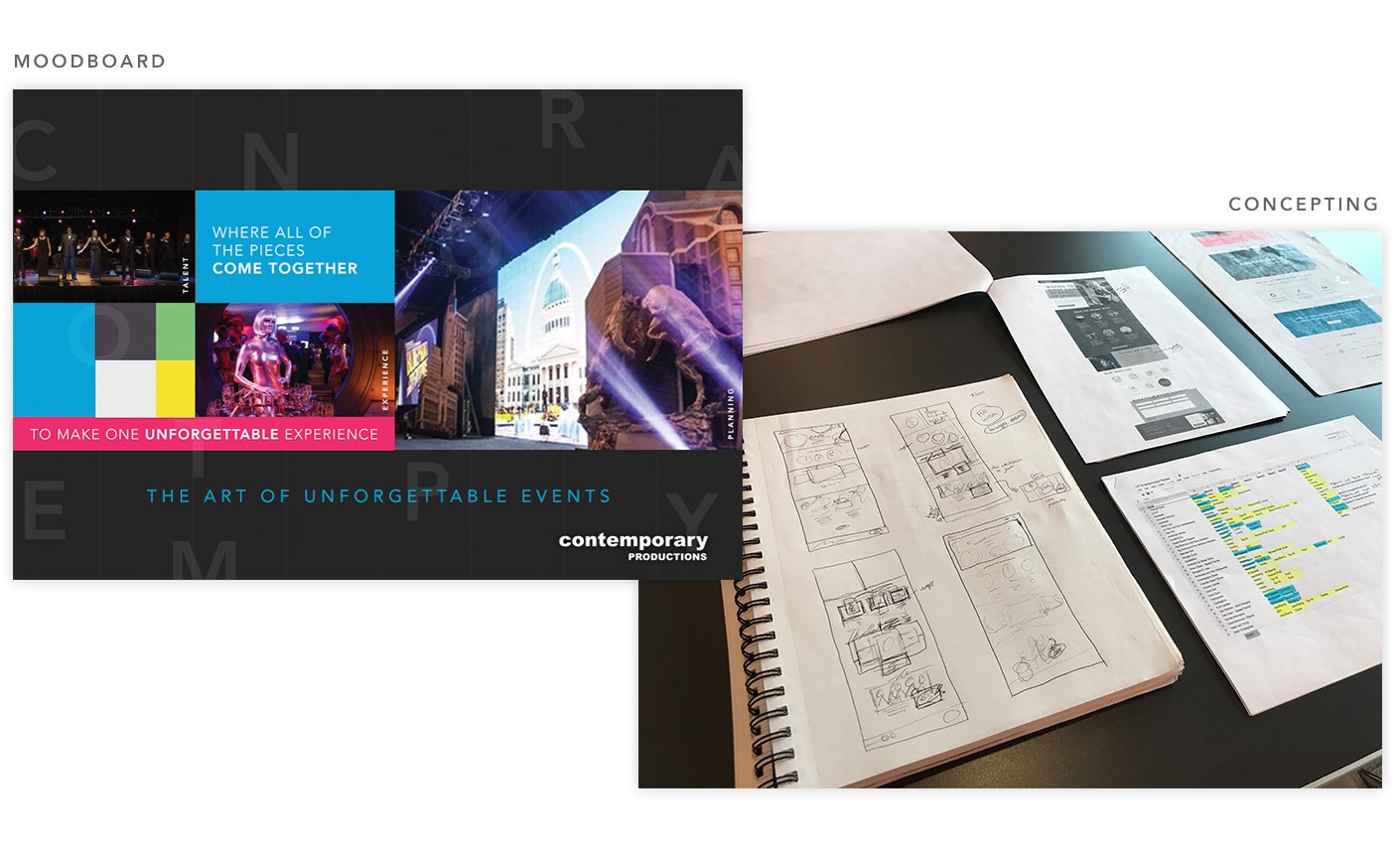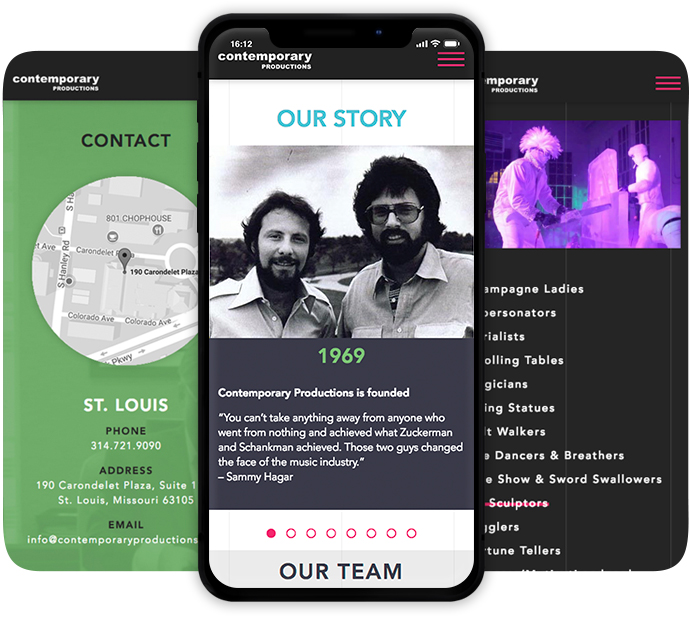 Contemporary designs world-class experiences, ranging from rock concerts to black-tie galas to Fortune 500 corporate events. It was only appropriate that we designed its website as an equally engaging experience. We built custom animations, like highlighting page headlines and strikethrough menu items, to recreate the satisfaction of checking items off a to-do list. See for yourself.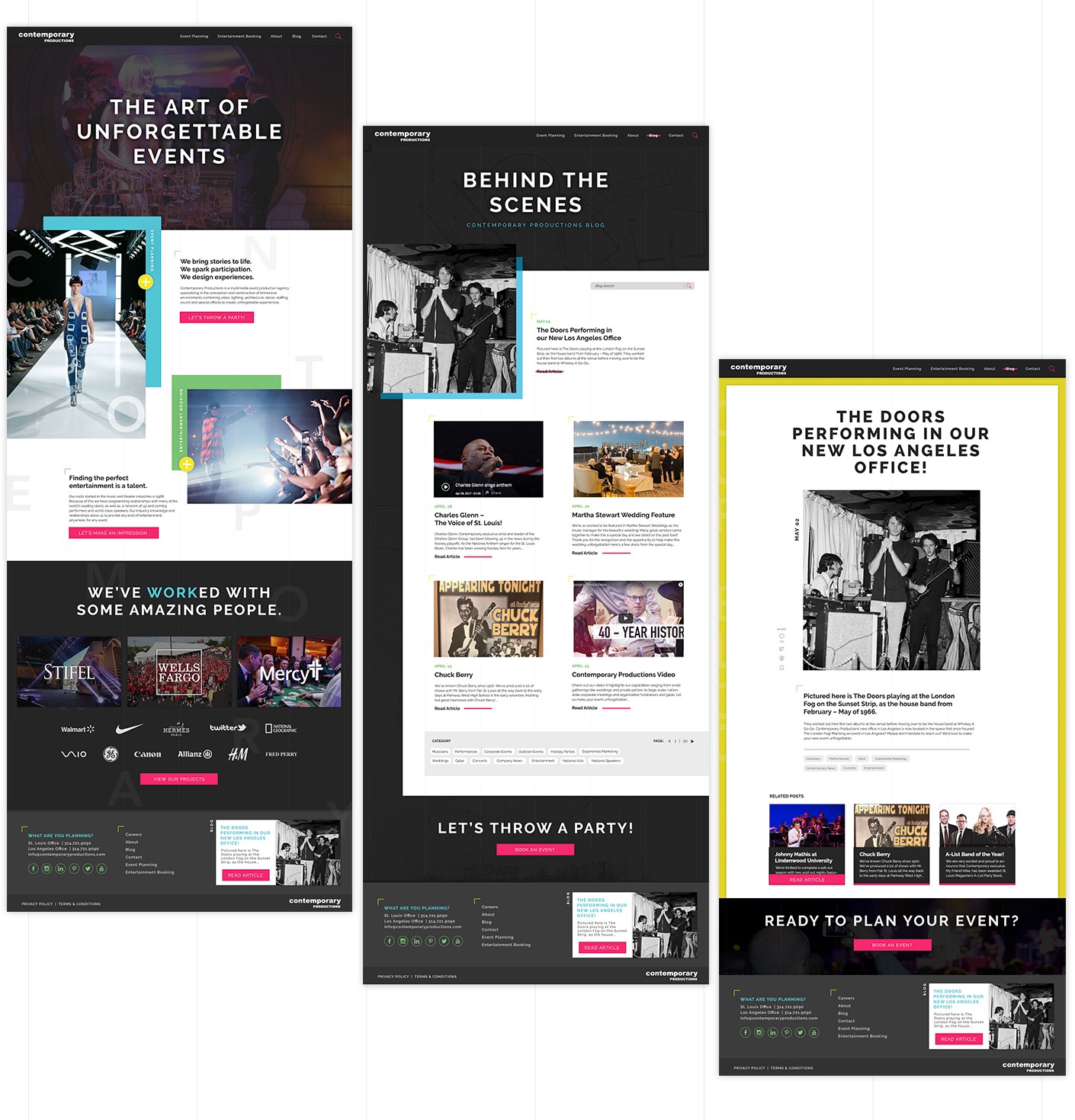 Custom Menu Design + Development
We wanted Contemporary's website to be a resource for the detail-oriented event planner, so we built out a robust entertainment menu that allows users to find musical and non musical acts by genre or by search. Dedicated artist pages feature song listings, live performance videos and testimonials, giving users even more insight into the entertainment they choose.