Cor Jesu Academy
An all-girls high school sets the foundation and direction for the rest of a young woman's life. For Cor Jesu alumnae, that foundation is one of love, community and curiosity. The direction? Upward.
Role
Branding
Web Design
Print
Digital Marketing
Video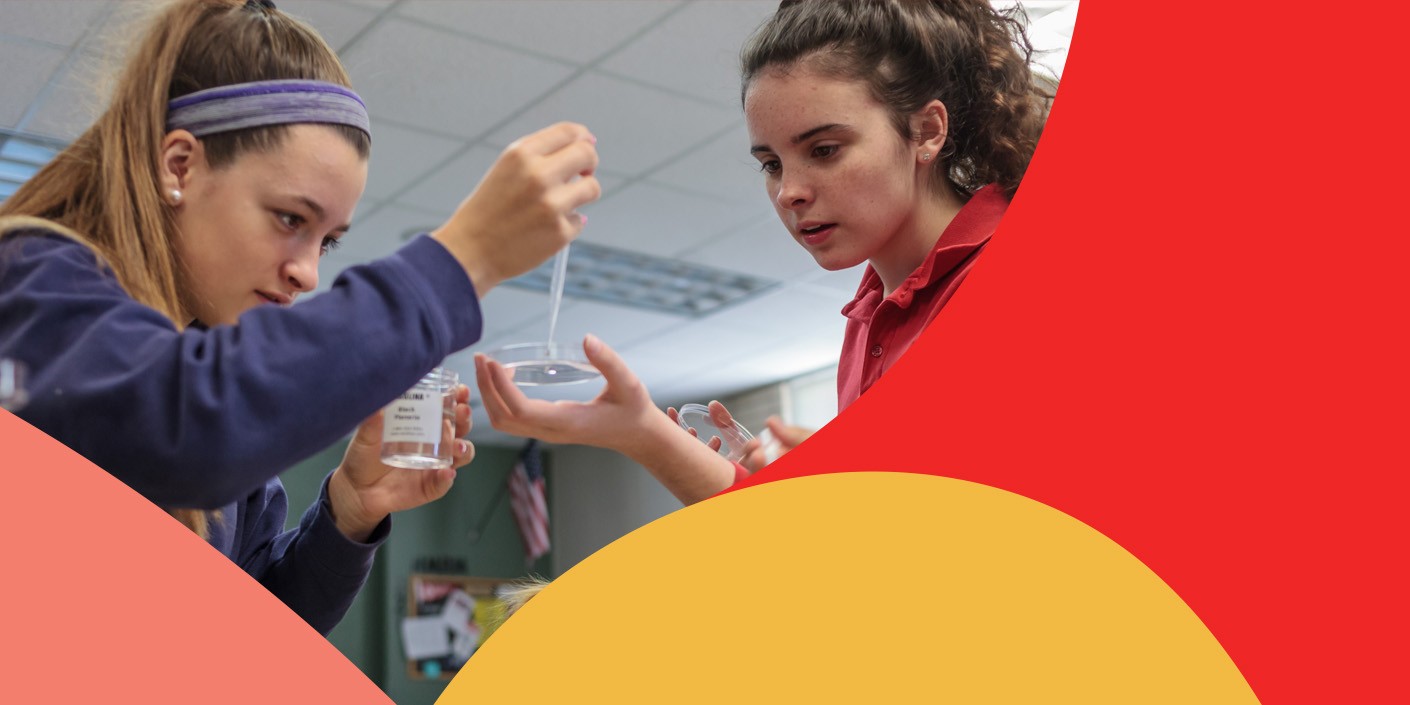 Challenge
Cor Jesu is a private, Catholic, all-girls school in St. Louis, founded in 1956. Combining a college-preparatory curriculum and a vibrant Catholic spirit, Cor Jesu is a destination for students throughout the region seeking a well-rounded education among high-achieving peers.  
Well-aware of an increasingly competitive market, Cor Jesu approached Paradigm to reimagine its admissions marketing and help bring more of St. Louis' best and brightest students into its halls.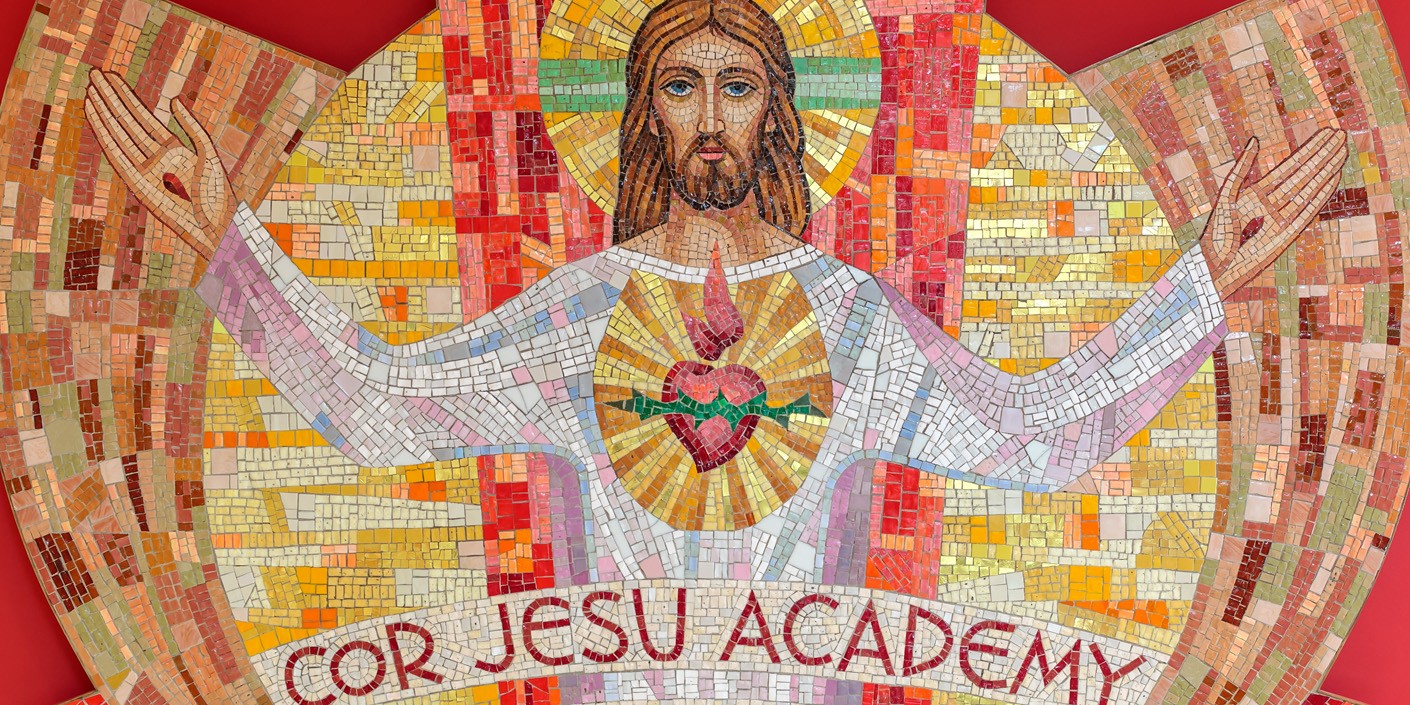 Approach
Branding
Our branding work centered around one question: what distinguishes a Cor Jesu graduate? We asked faculty how they engage in the classroom. We asked students what they love about coming to school. And we asked parents why Cor Jesu was the right fit for their daughters. Although we heard dozens of reasons why a Cor Jesu student is special–her tenacity, her curiosity, her loyalty–one spoke louder than any other: her heart.
Our messaging stemmed from the idea that a Cor Jesu student is All Heart, and that she will use that heart to transform the world for good. We designed a new mark specifically for Cor Jesu's admissions marketing. This heart, with colors lifted from the iconic mosaic displayed in the school's lobby, is built with mathematically perfect arcs, nodding to the school's emphasis on academic rigor.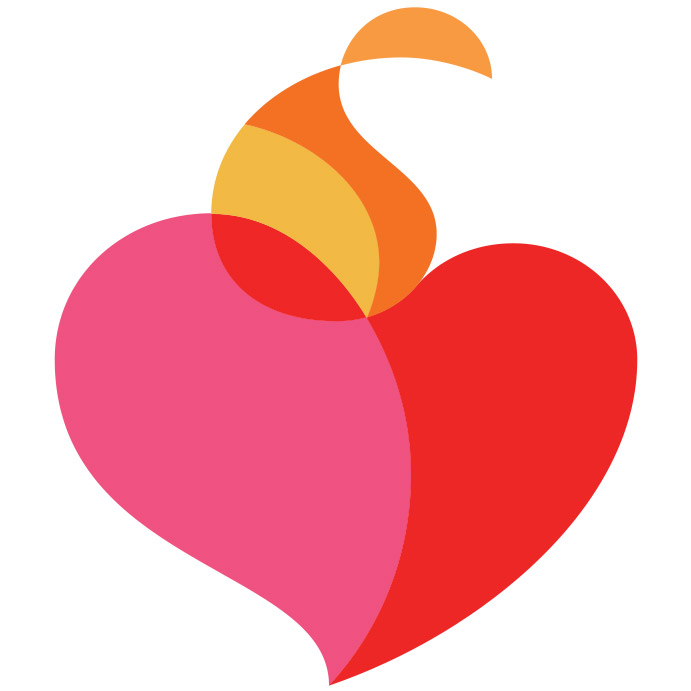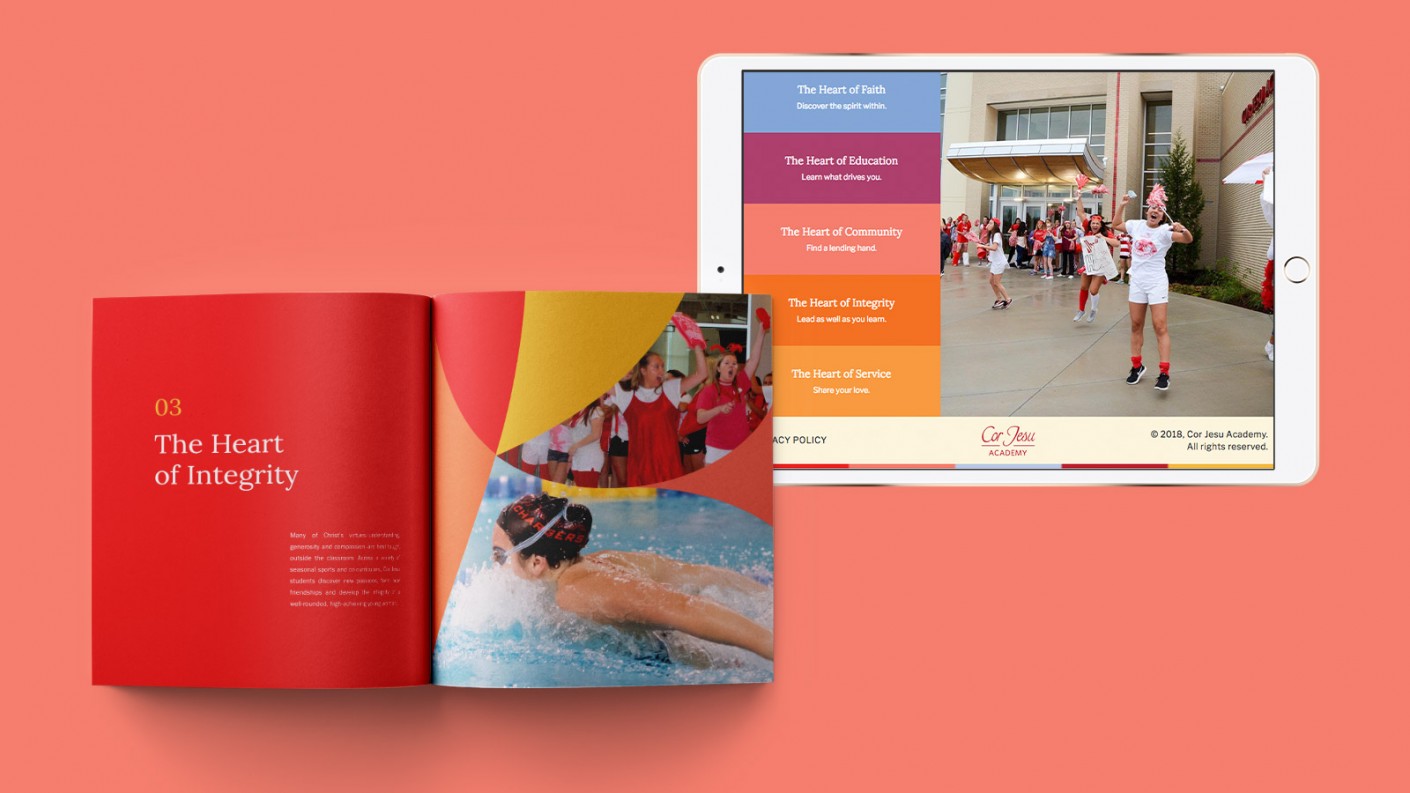 Strategy
With the brand established, we strategized an end-to-end admissions funnel for the prospective Cor Jesu student to experience it. From the moment a student discovers the school to the moment she applies, we considered how each touchpoint would inspire her to take the next step. Our two key deliverables, a viewbook and a microsite, were designed in tandem with connectivity in mind.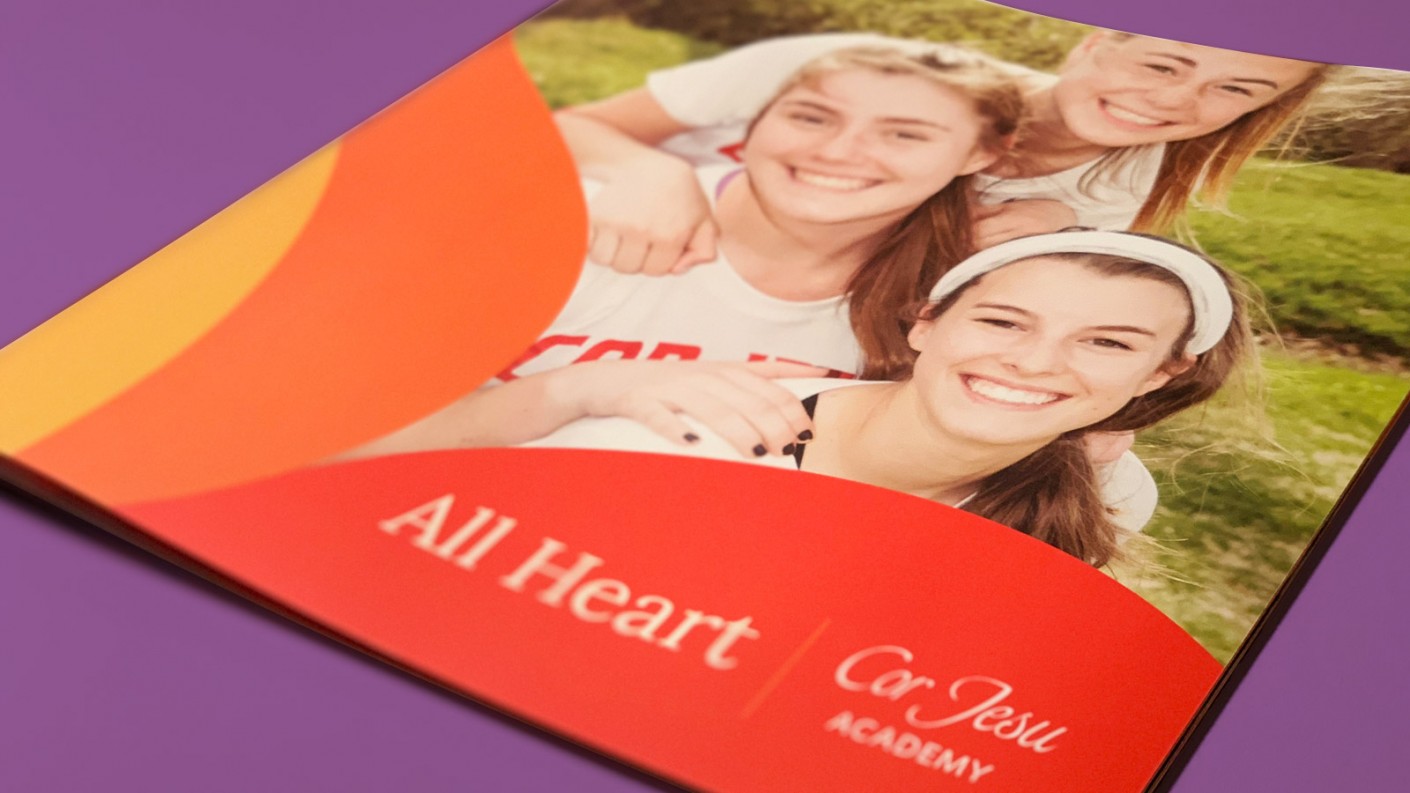 Viewbook
A viewbook is one of a high school's greatest marketing assets. It's the first touchpoint for many students and their parents, so its contents are responsible for setting the tone and illustrating how that school stands out from the rest.
For Cor Jesu's viewbook, we broke away from traditional templates and chose a square-format book that's sure to stand out in a stack. The book's contents are thoughtfully organized into five chapters that unite Cor Jesu's core values with our All Heart message: The Hearts of Faith, Education, Integrity, Community and Service. In each chapter, we included a URL to the microsite encouraging readers to continue their exploration online.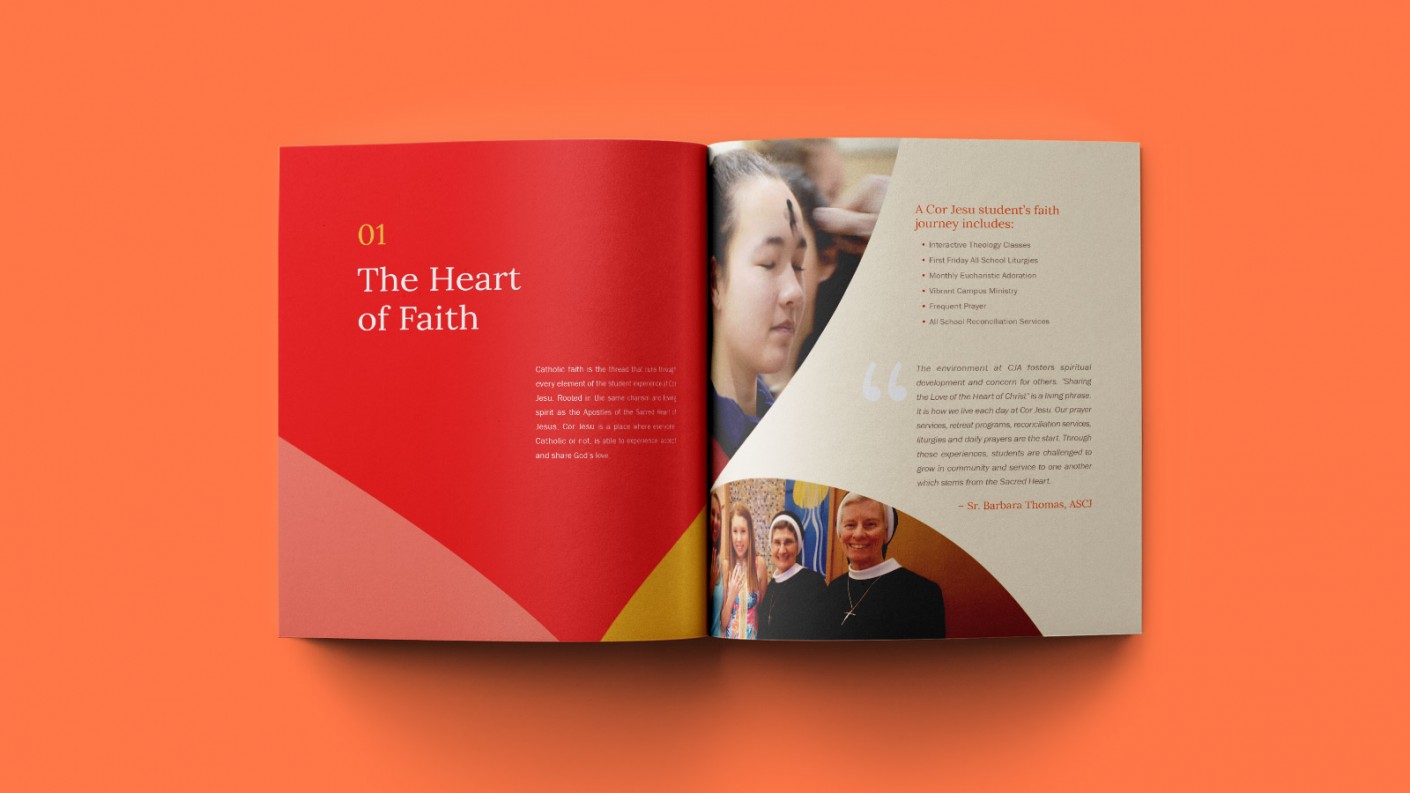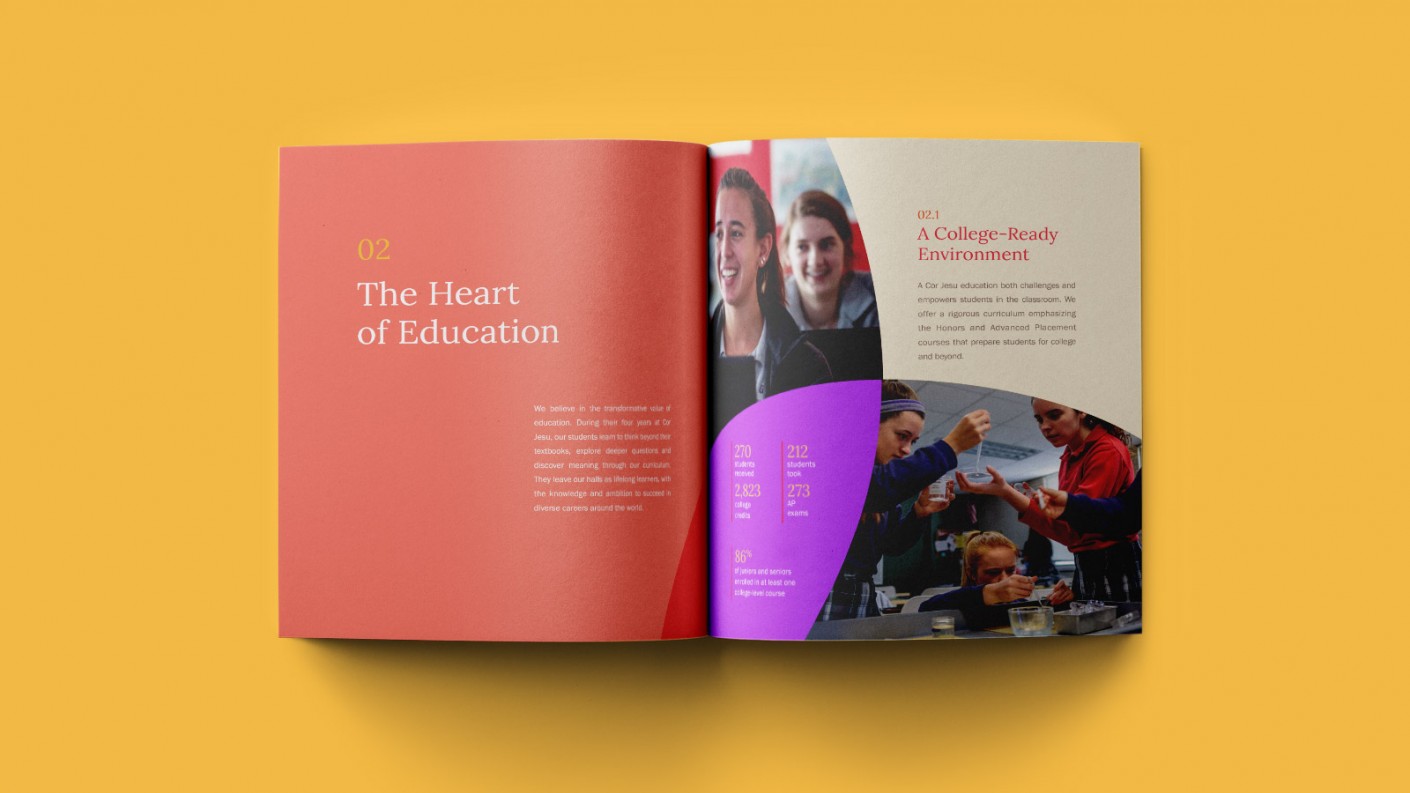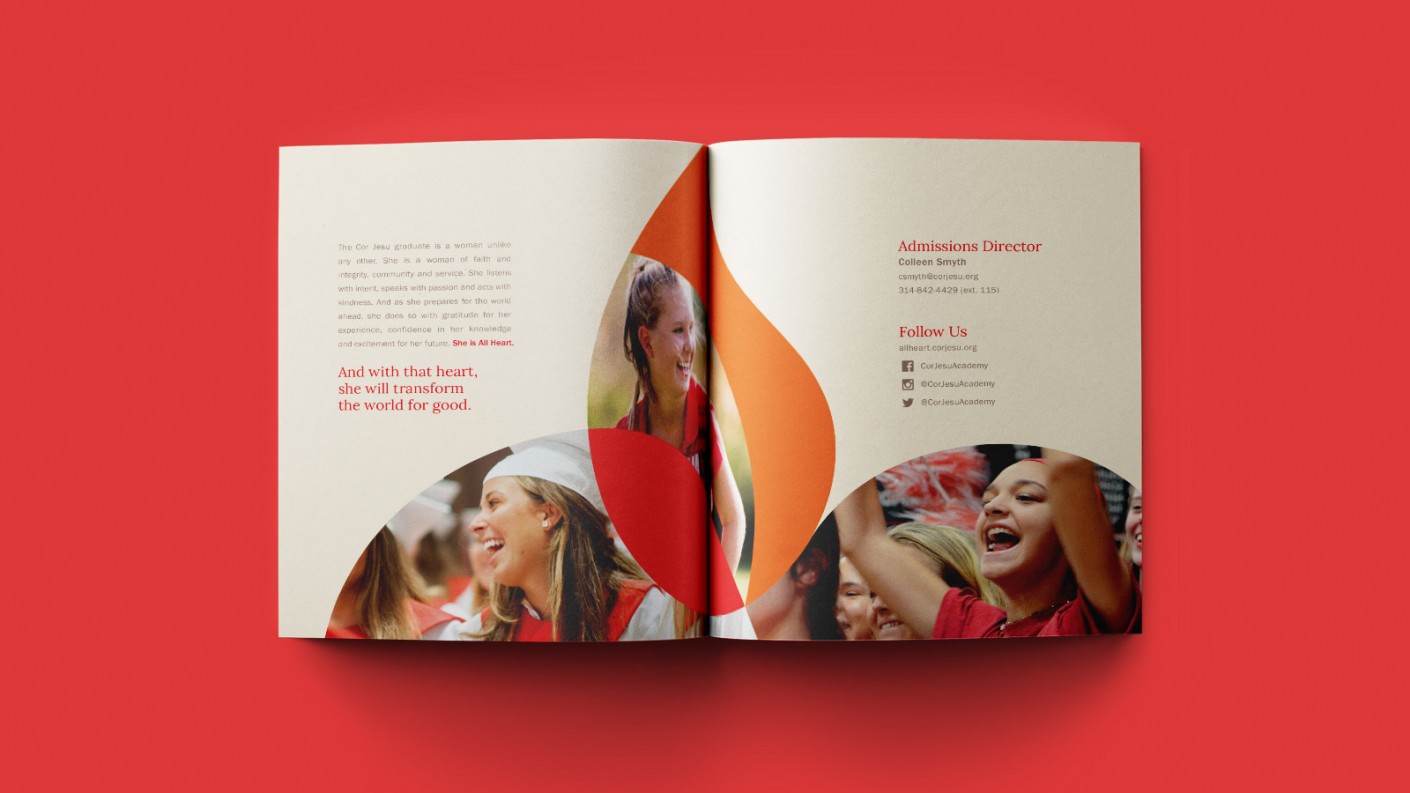 Inside, close-up shots of the heart mark create a playful, yet geometric layout that evolves with every page. No two layout spreads are visually alike, as each close-up delivered new ways to present photography, copy and statistics. The heart mark in its entirety is finally revealed on the back cover, a fitting bookend for curious readers.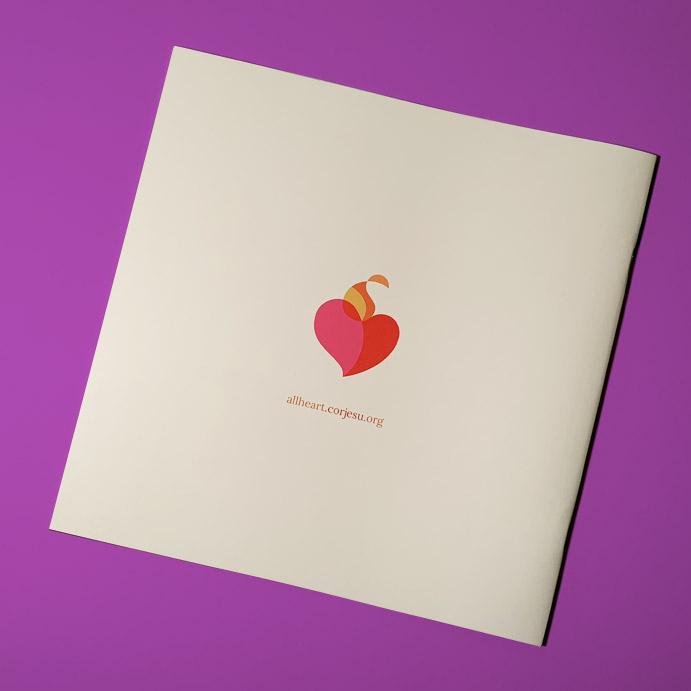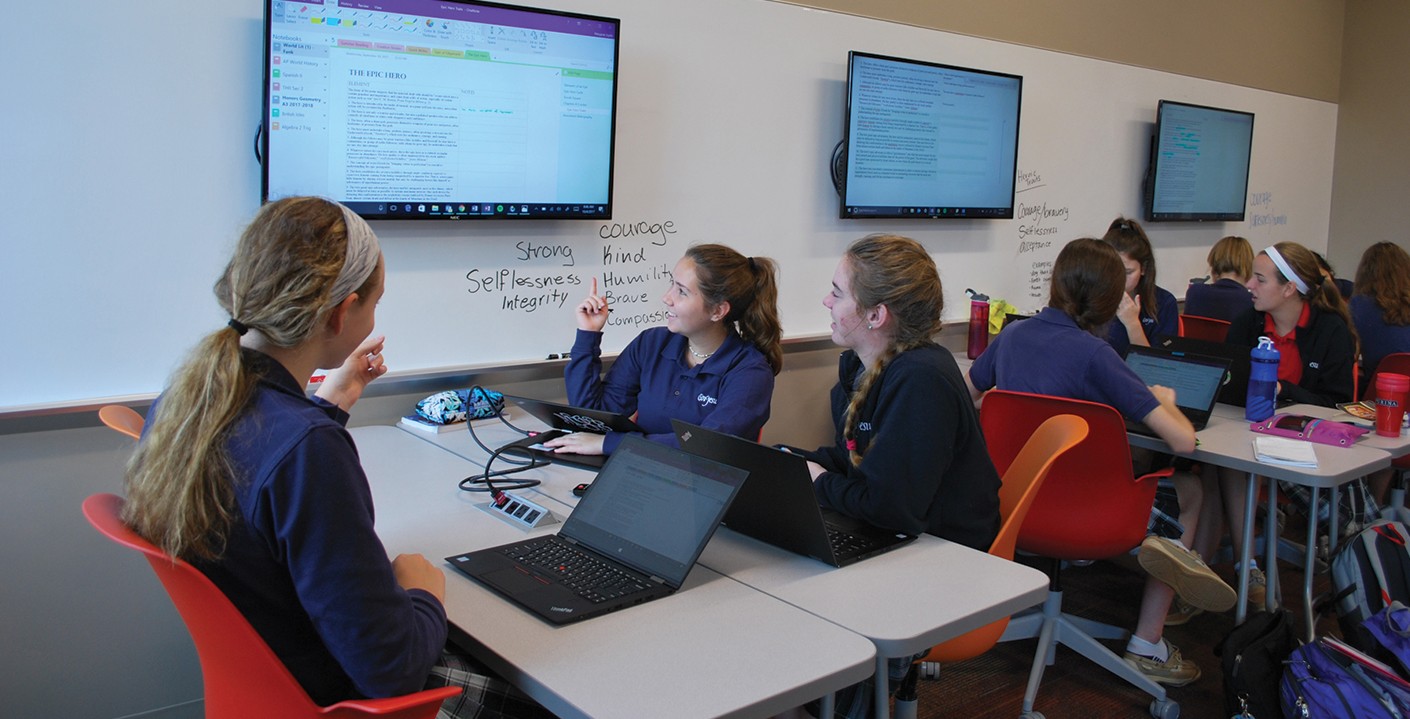 Microsite
Our strategy provided a focused user experience for prospective students and parents, so the new microsite works in tandem with Cor Jesu's primary website. This gave us the flexibility to apply the viewbook's unique visual style and ultimately create a more streamlined experience for our audience.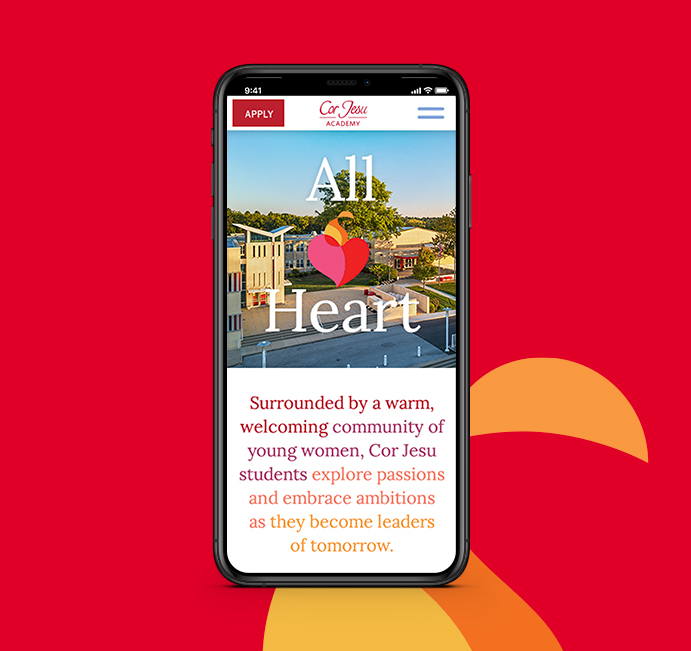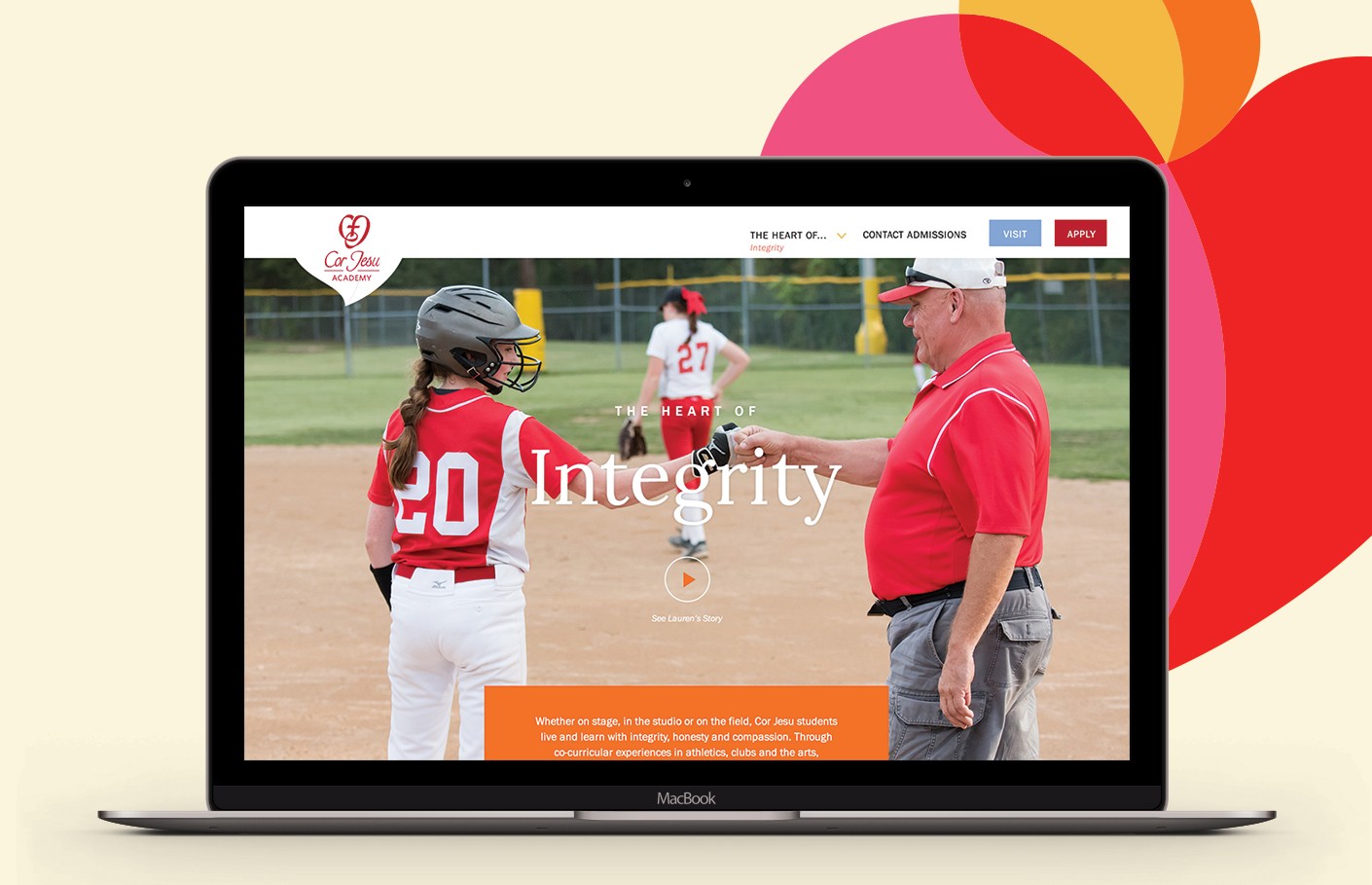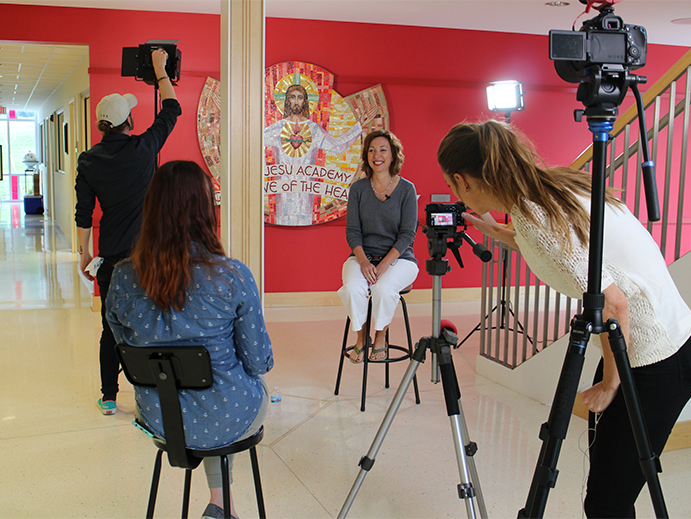 The microsite mirrors the viewbook's structure and tells Cor Jesu's story through the five hearts. Each page opens with a stunning photo and an invitation to see one student's experience in that area. We directed and produced a series of videos featuring the students, faculty and alumnae that make the Cor Jesu community so warm and welcoming.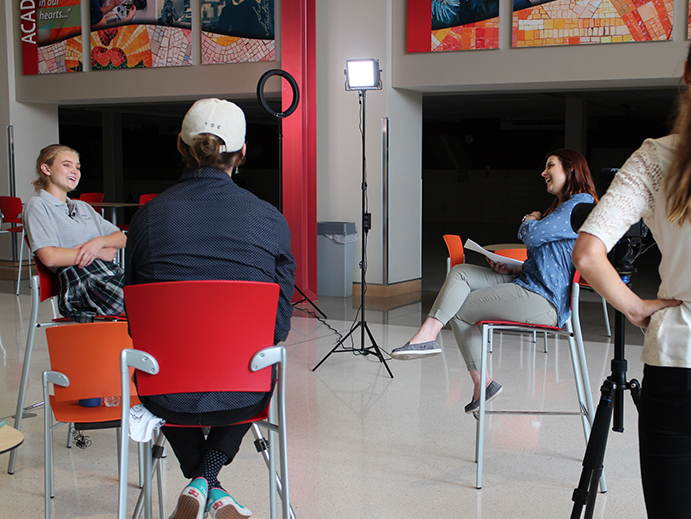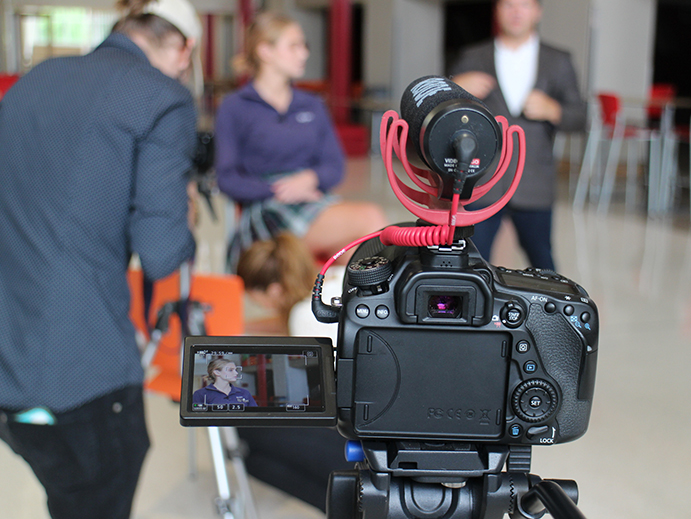 As a supplement to the viewbook, the microsite explores these topics in greater detail. The academics page, for example, lists all departments at Cor Jesu as well as their most notable course offerings.
Throughout the site, we include lateral links and calls to action that keep users moving closer to our ultimate goal: contacting Admissions to schedule a visit. Whether that's through scheduling a tour, arranging a shadow day or registering for an open house, the microsite delivers a clear path for users to do so.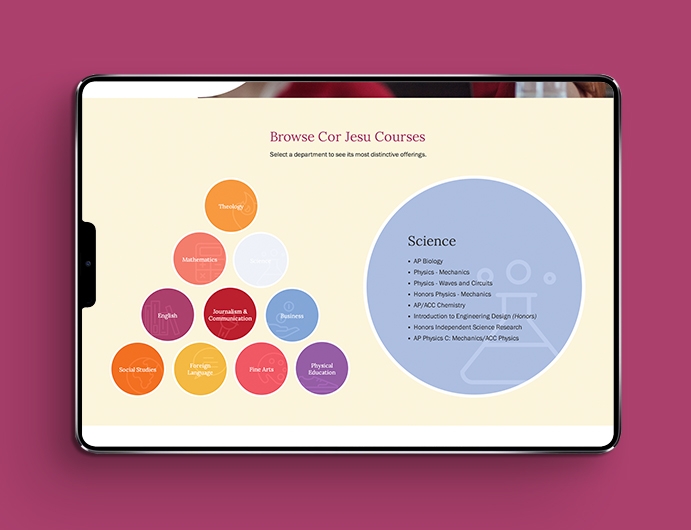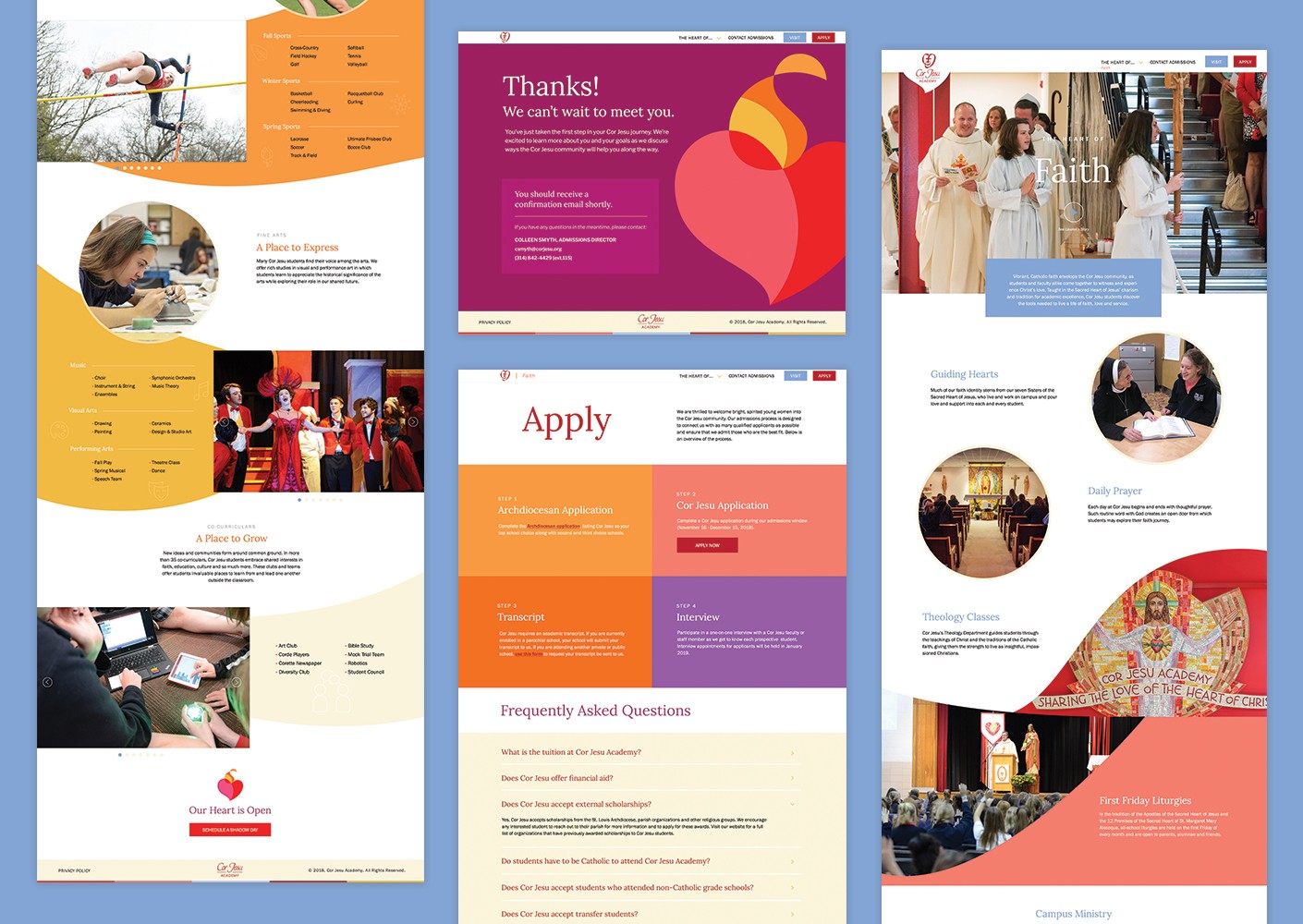 Digital Marketing
The microsite went live just as Cor Jesu was preparing for its first Archdiocesan High School Night. This was a first for Cor Jesu, and a huge opportunity to show students and parents what makes the school shine. Knowing that this event would put hundreds of our targets in one place, we developed a geo-fence campaign to promote awareness and capture contact information.  
Our geo-fence covered the entire Cor Jesu campus for that evening and the initial ad pointed users to the microsite. The retargeting ad, which ran for a month after the event, prompted users to take the next step and schedule a visit to Cor Jesu.