Edgeium
Edgeium is a global leader in IT solutions, led by a tenured team of experts and united by a passion for problem solving.
Role
Website Design
Website Development
Brand Positioning
Copywriting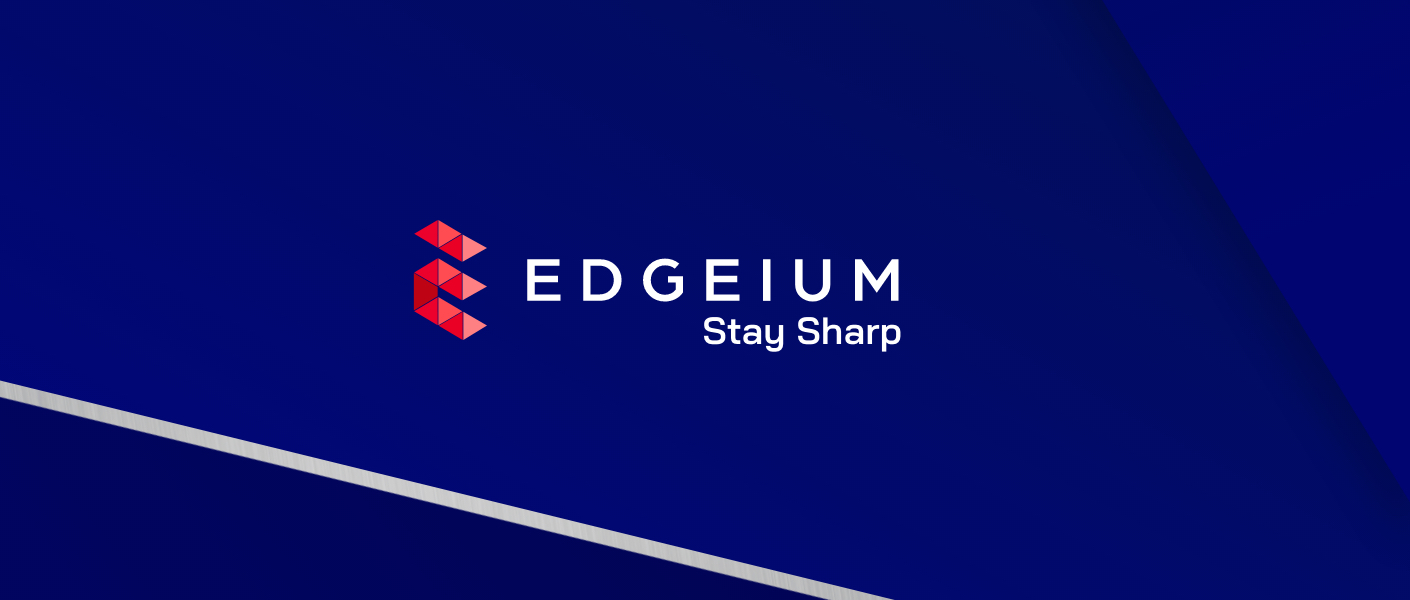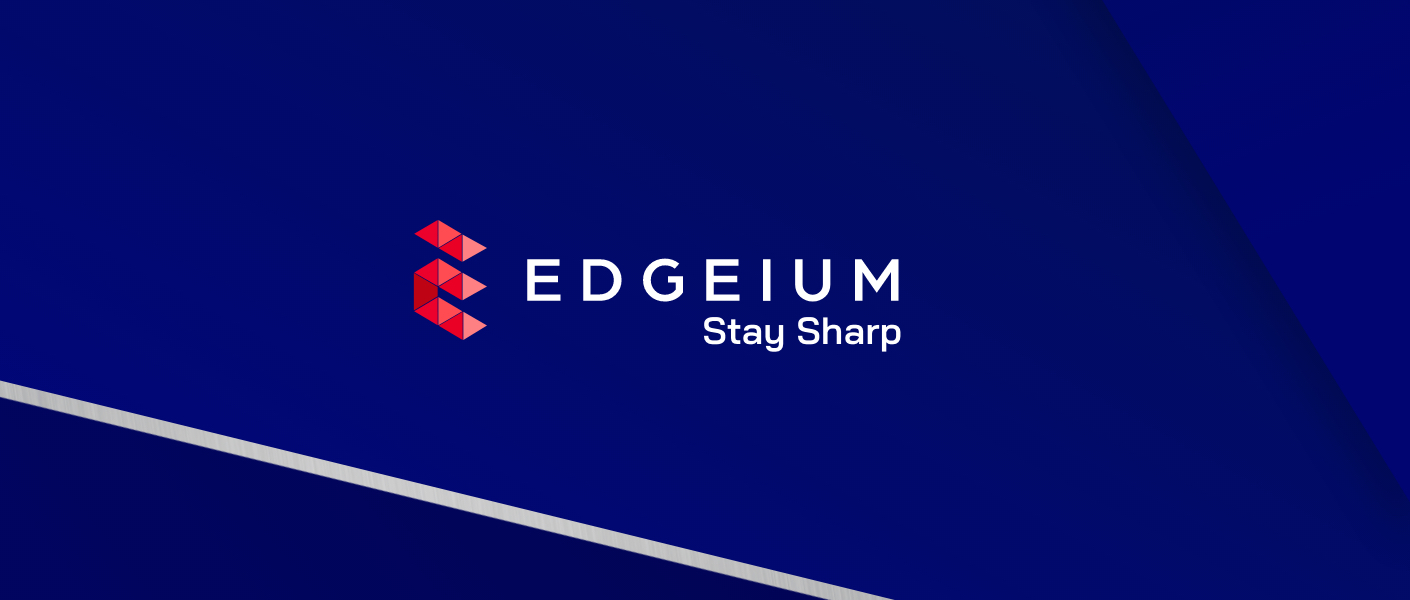 Challenge
In light of a rapidly consolidating IT industry, Edgeium saw an opportunity to evolve from a seller of products into a provider of solutions. Rather than focus solely on low-cost, low-margin hardware, the Edgeium team wanted to leverage their experience and business acumen to design IT solutions that bring wide-reaching value to a business. We were tasked with articulating the brand's new direction and developing a website to support it.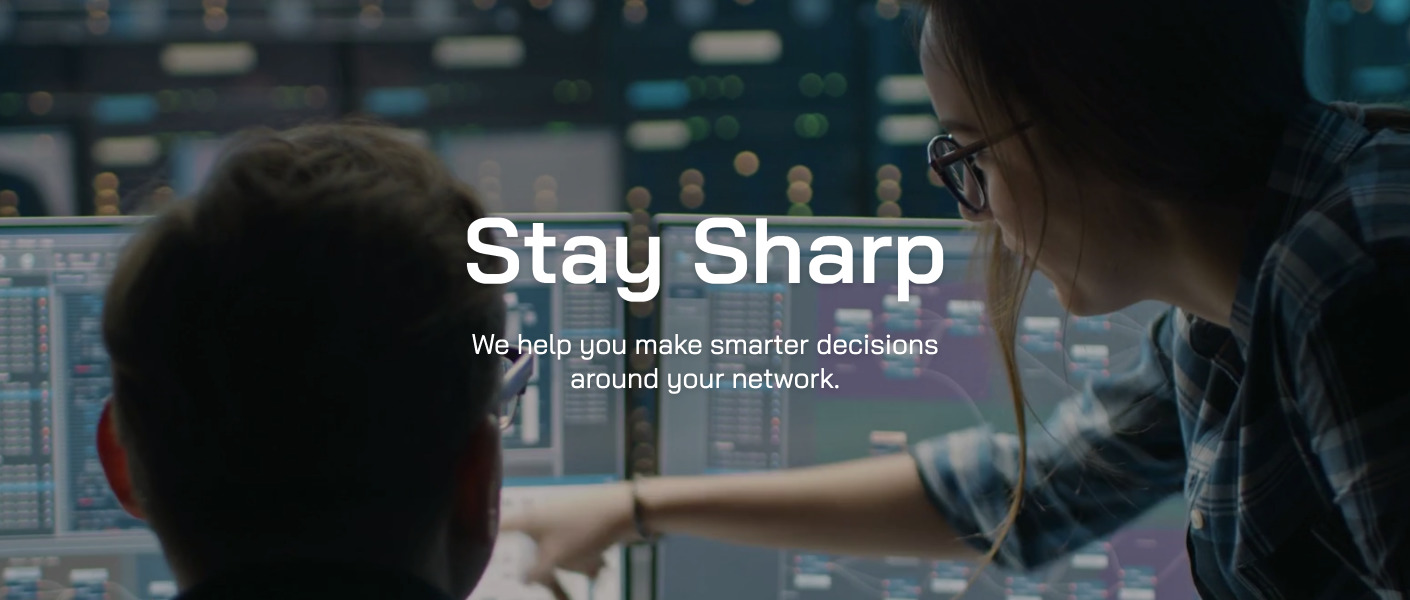 Brand Positioning
We started with a brand positioning project that would solidify the foundation of the Edgeium brand. Edgeium's ultimate goal is to be a trustworthy guide to its customers as they navigate an industry that's riddled with bias and commoditization.
We envisioned the brand as an unbiased, uncompromising judge of quality whose work would transform a business — not just its network. We captured this story in a tagline that pairs nicely with the Edgeium name: Stay Sharp.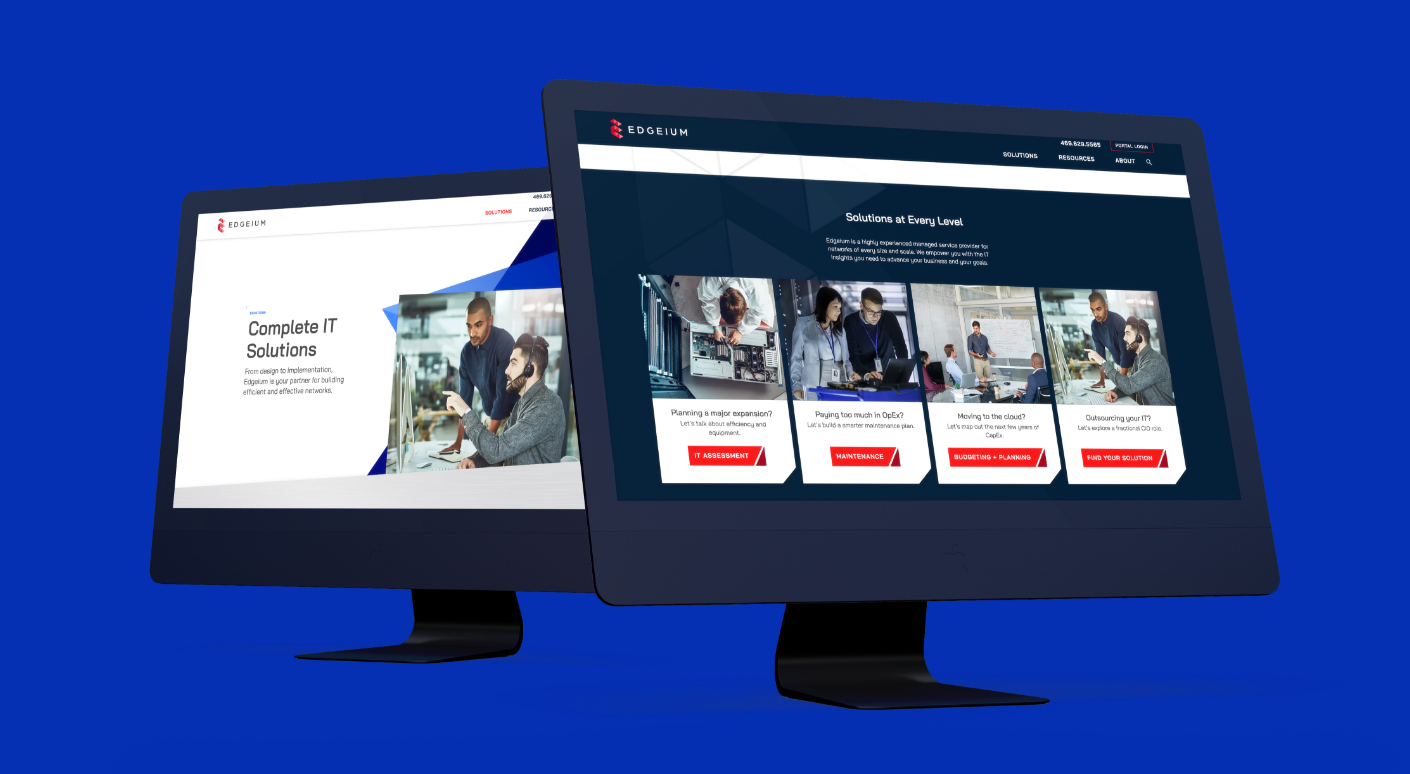 Web Design
Edgeium's previous website was designed to sell products, but its new one needed to lead with solutions. To start, we developed a site architecture that grouped IT solutions into short, actionable phrases. These labels also helped demonstrate Edgeium's capabilities in all stages of IT, from analysis to deployment to support.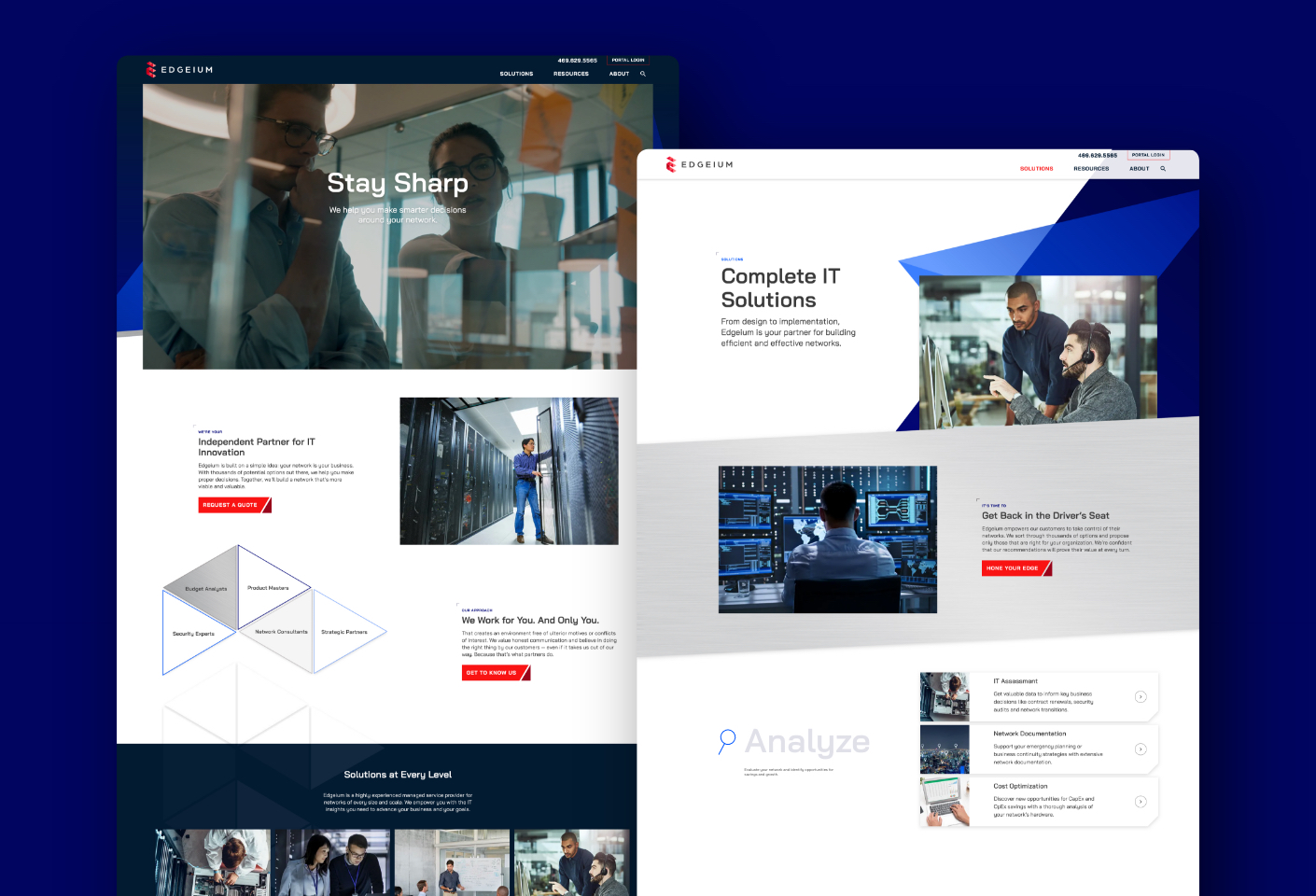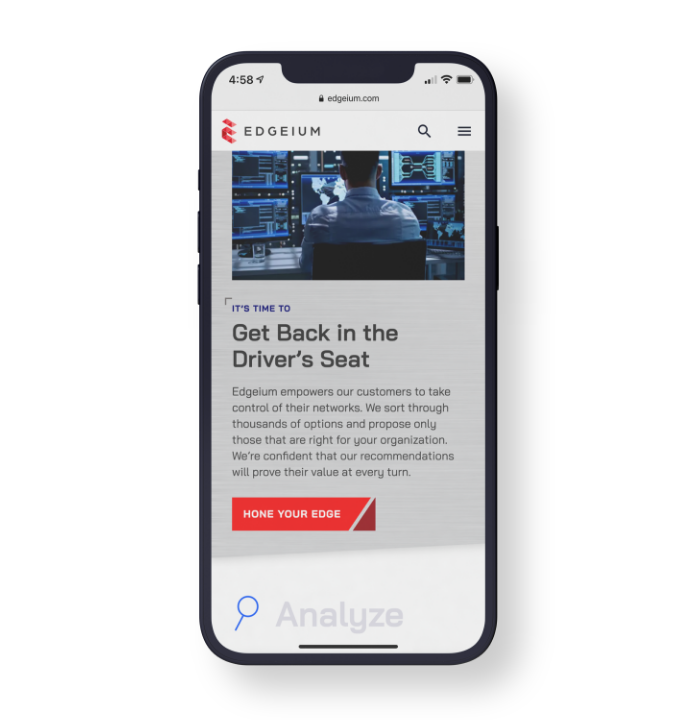 Edgeium's web design focuses on showing solutions at work. The homepage hero is defined by a video showcasing the level of collaboration and hands-on support you can expect from Edgeium. We designed a card system that allows the user to easily connect with individual services and promote deeper engagement. We also transformed the Edgeium logo into a visual element that appears throughout the site to represent the company's multifaceted solutions.
Lead generation was a primary goal for Edgeium's new website. Everything from client testimonials, partner logos, calls to action and resources was strategically placed to support the user journey all the way to the point of conversion. At every stage, content is written to educate the user on what Edgeium can do — and reassure them that Edgeium is the team for the job.