Food Service Consultants
Since 1985, Food Service Consultants (FSC) has served the St. Louis community with fresh food and warm hospitality.
Role
Website Design
Website Development
Brand Positioning
Copywriting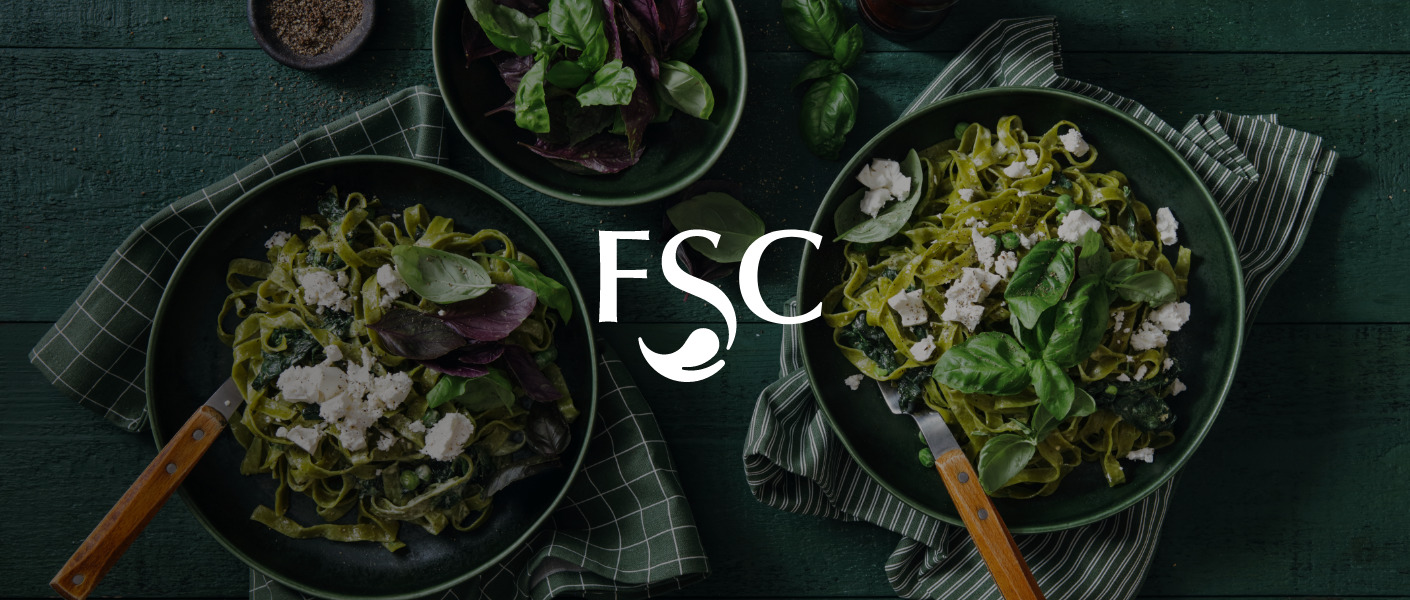 Challenge
If you went to school in St. Louis, there's a good chance your daily lunch was prepared by FSC. The company got its start managing school lunch programs, but quickly expanded to serve senior living communities, healthcare facilities and corporate cafeterias.
The FSC team approached us during a time of exciting growth and change within the company. Between a new event catering vertical and a greater emphasis on culinary creativity, there was a lot to celebrate. We were tasked with capturing that story and translating it into a new brand identity and website.


Brand Identity
We approached FSC's logo design from a number of angles. After all, food plays a lot of roles in our lives. It can be subtle and dignified, like a plated dinner at a wedding — or quaint and casual, like concessions at a high school homecoming.
FSC's logo needed the flexibility to fit in across all sides of the business.


We moved forward with an embellished lettermark featuring the F-S-C initials. The "S" form dovetails into a styled leaf, perfect for any meal, anytime. We paired the logo with a color palette of leafy greens and light sages. And we rounded out the identity with a serif typeface that brings sincerity into this service-oriented brand.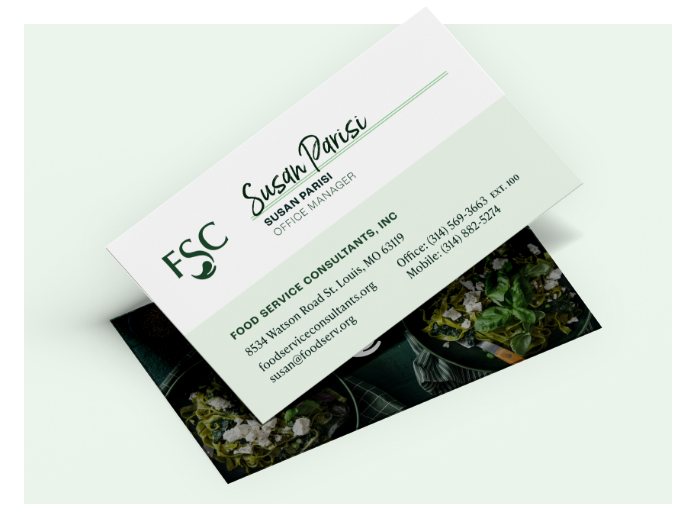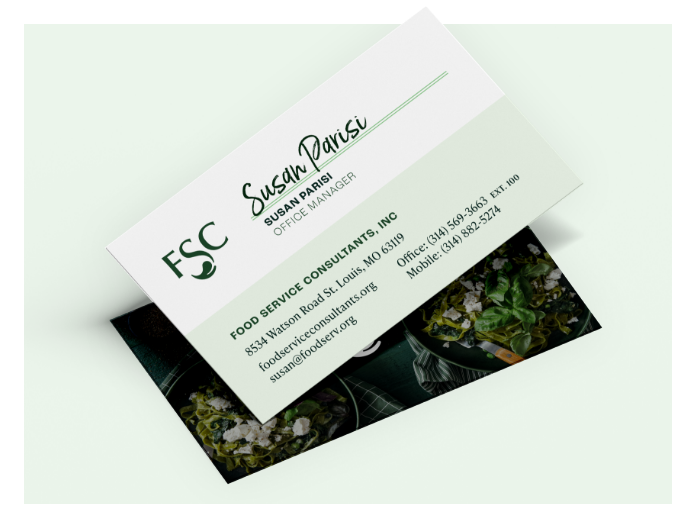 Website Design
We looked at FSC's new website the same way you would a restaurant: if you're not hungry when you walk in, something's wrong.
To that end, we embraced food photography that showed off the creativity and passion of the FSC culinary team. We also used shots of individual ingredients to add pops of bright color to the site — just like plating a dish.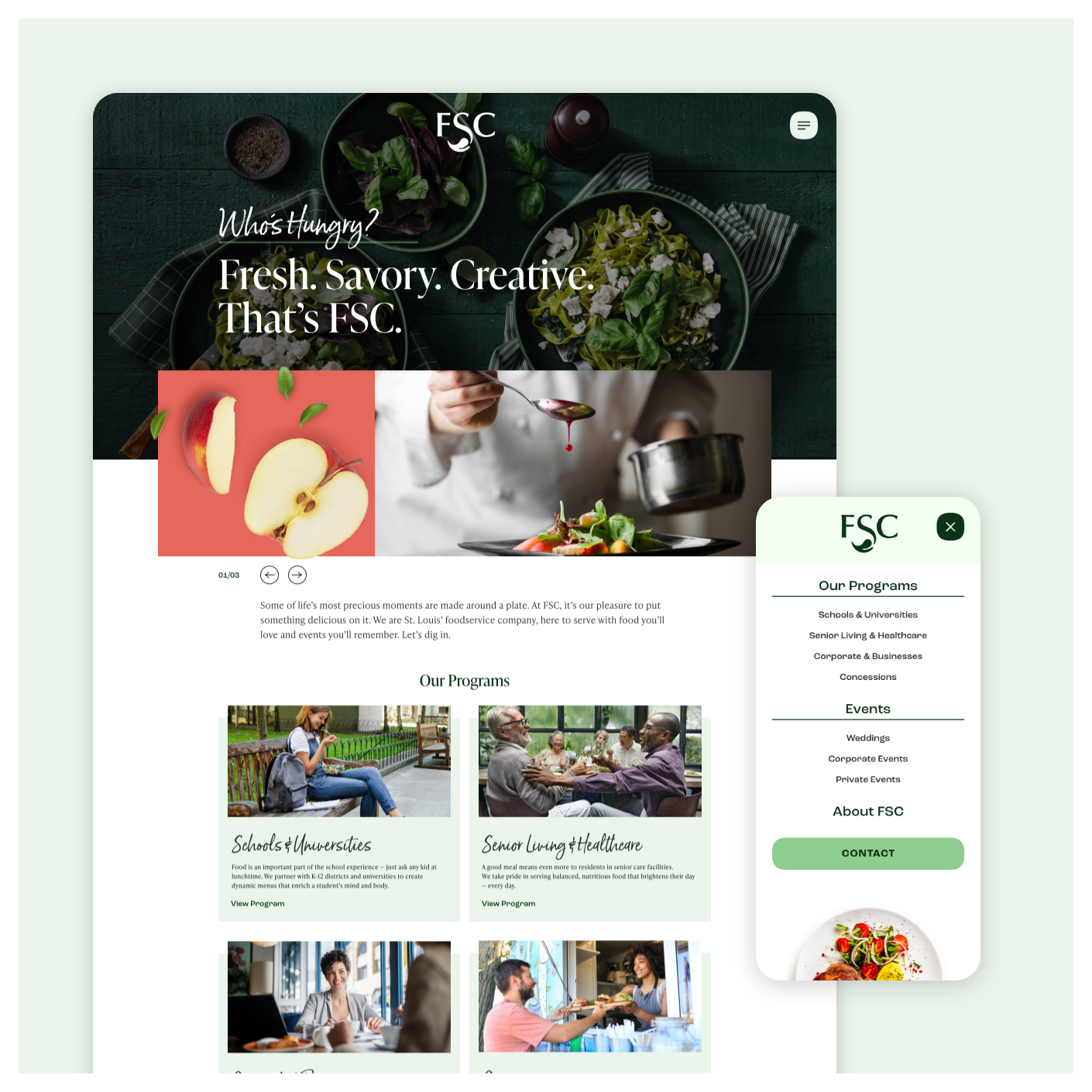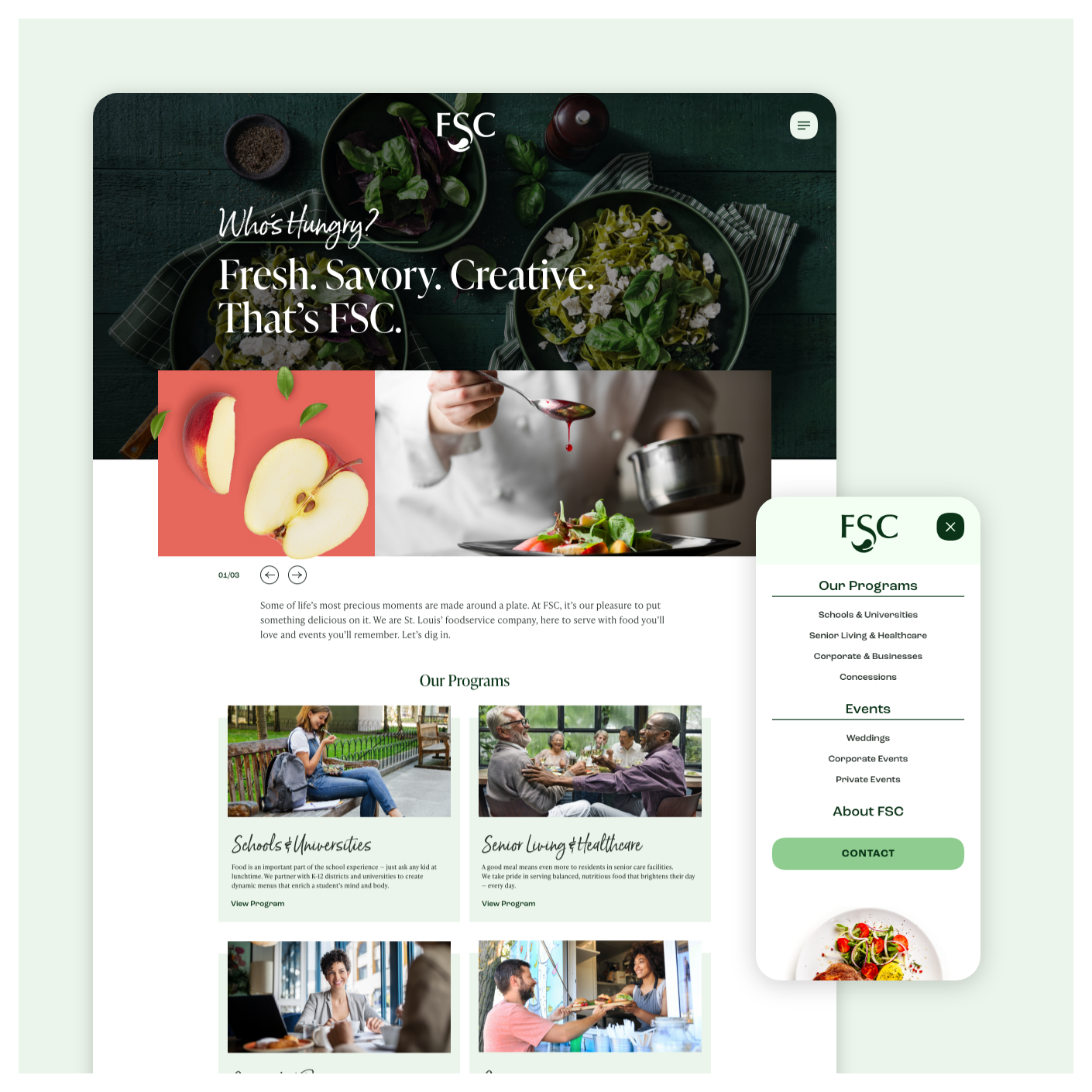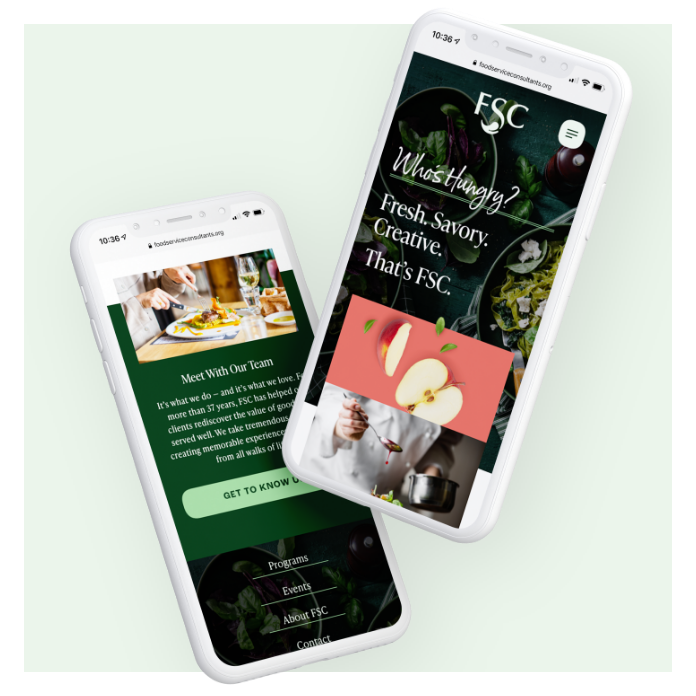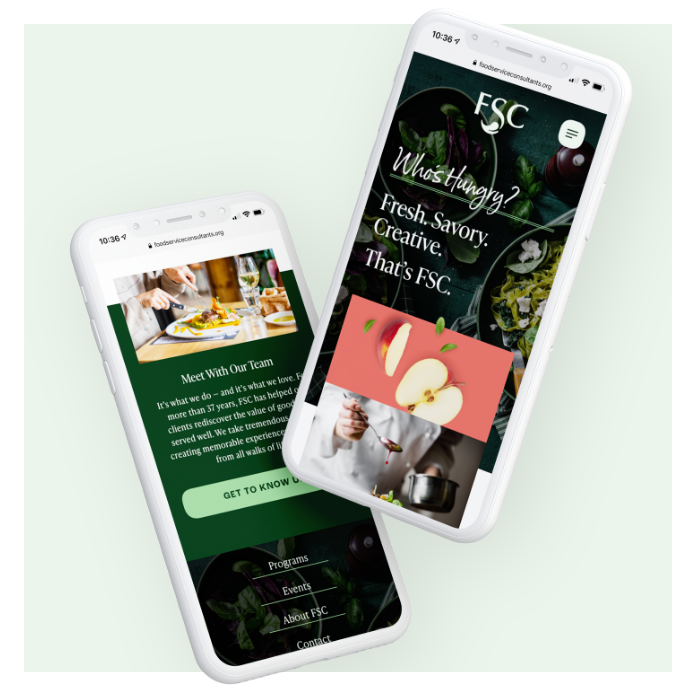 We designed the FSC website with a full-screen navigation that allows for quick access to all the company's services. It also helped give equal weight to both sides of FSC's business: the classic foodservice management and the fast-growing event catering services. This advanced our goal of repositioning FSC as a friendly, local partner for all things food. And as you browse the new website, you're sure to find your next craving.