Saint Louis University School of Medicine
The Saint Louis University School of Medicine is a leader in medical education and patient care. As it embarks on a five-year strategic plan, the School looks to continue its service to the community and share its innovations in medical education.
Role
Content Development & Copywriting
Print Design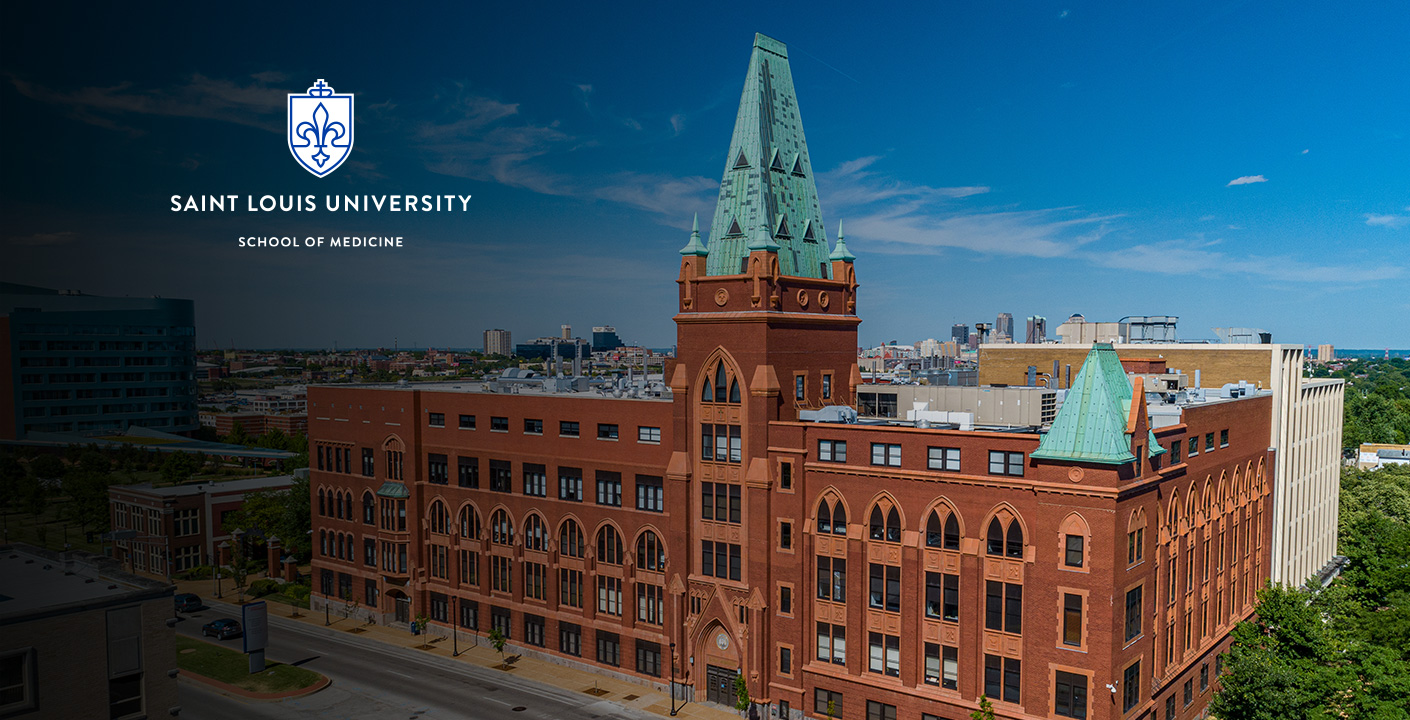 The Challenge
The School of Medicine publishes the Grand Rounds magazine biannually to its alumni, donors and friends. In this volume, the School was looking for a renewed voice and enhanced design to showcase their curriculum changes, alumni achievements and its overall brand.

Content Strategy
The School of Medicine asked us to center the stories around a signature theme of innovations in medical education. Our copywriters conducted numerous interviews with notable alumni, faculty members, medical students and donors to uncover stories of innovation and dedication to the School.
Each of our conversations centered around its updated curriculum, community efforts, strategic planning goals and its multi-generational legacy in St. Louis and beyond. Before laying the stories out into spreads, we divided them into sections focused on future ambitions, the three pillars of medical education, alumni achievements, community efforts and school news.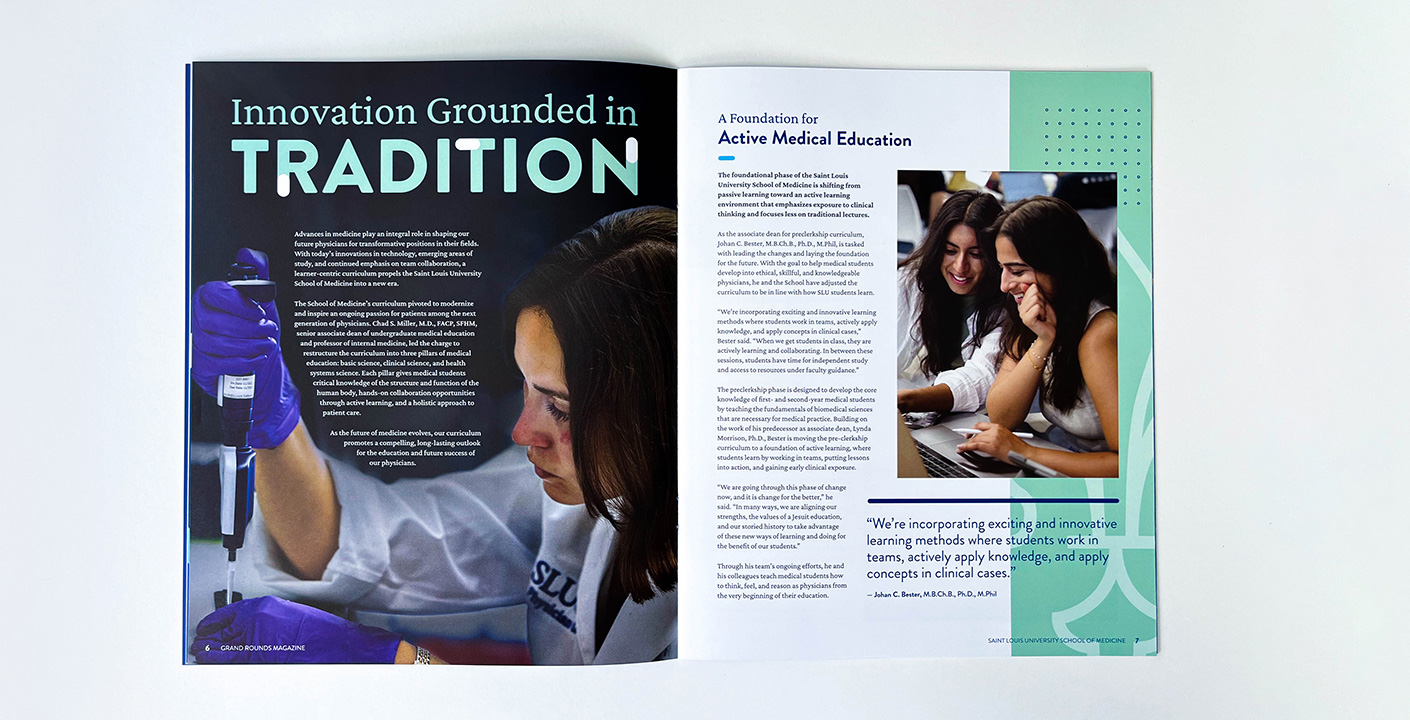 Print Design
The refreshed Grand Rounds Magazine incorporated two key colors of the Saint Louis University brand, SLU Blue and Rooftop Teal. The color treatments gave the magazine its own unique look that can be carried into multiple volumes.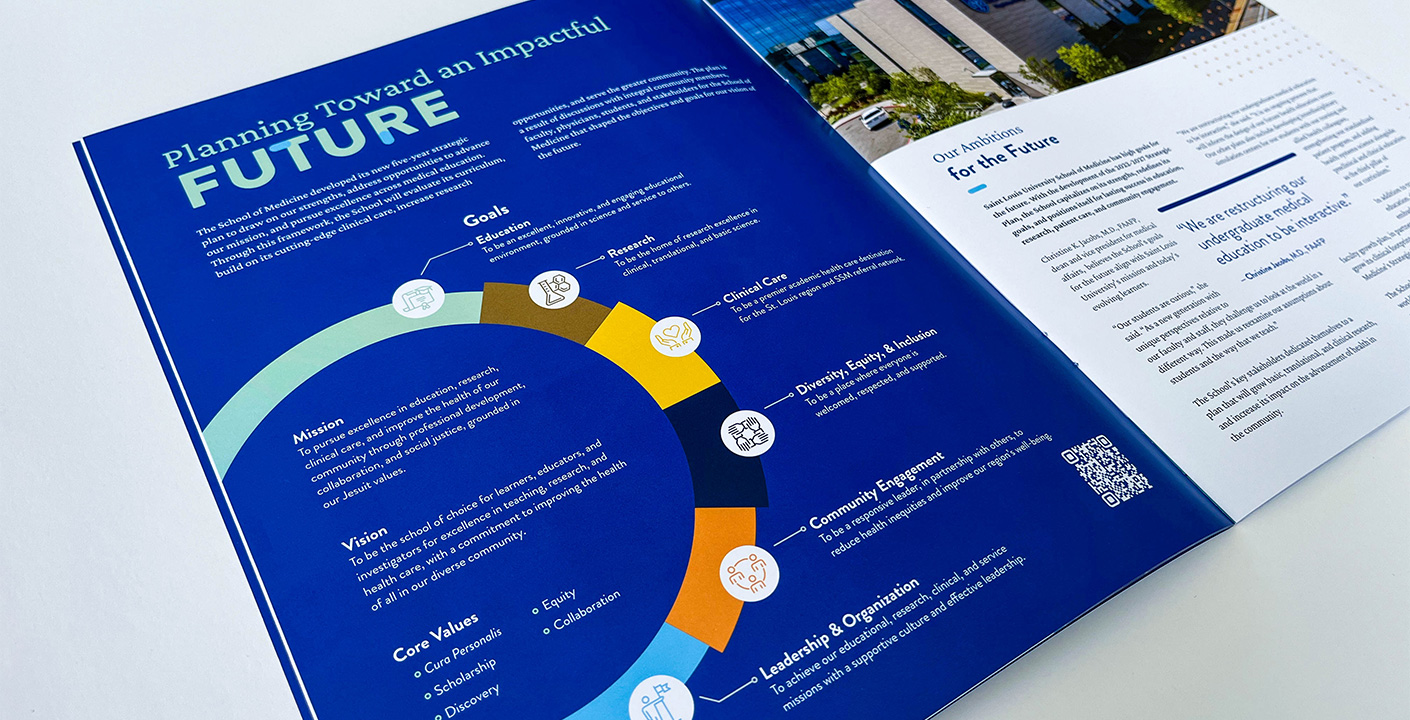 Our design team wove in graphic variations of iconic SLU symbols and others inspired by the medical industry. We placed diverse imagery throughout the book to showcase professor and student interactions, notable projects and other innovative approaches to medical education. By effectively blending both copy and design, we gave the Grand Rounds the look of a magazine while placing a keen attention to graphic treatments and photos.