Sandberg Phoenix & von Gontard P.C.
Spanning eight offices and more than 100 attorneys, Sandberg Phoenix is a regional law firm with a national focus on delivering superior legal services. The firm has been synonymous with client service and innovative thinking since 1979.
Role
Script Writing
Storyboarding
Video & Audio Editing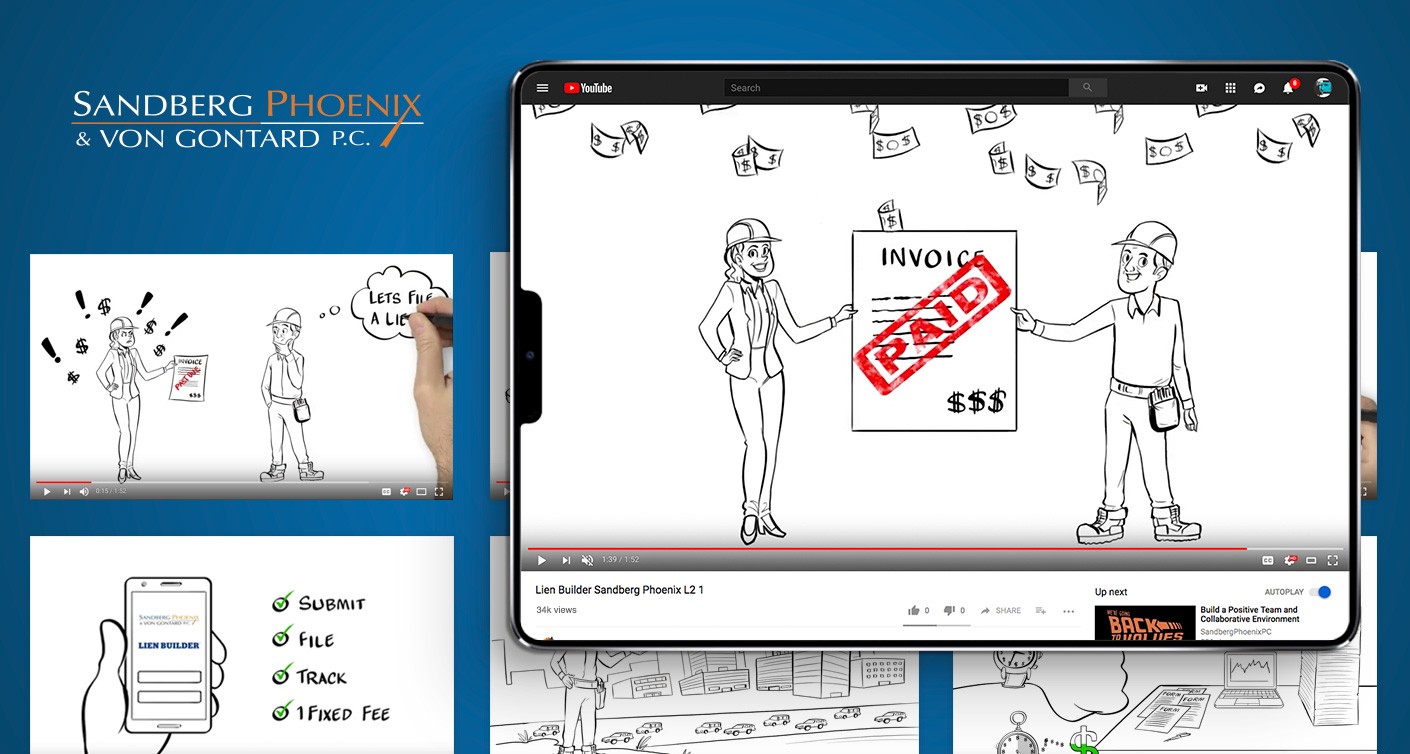 The Challenge
In this evolving legal market, the attorneys at Sandberg Phoenix are constantly exploring new ways to deliver value that goes beyond an hourly rate. Two of the firm's more prominent practice groups, Construction Litigation and Healthcare Regulatory Compliance, recently developed distinctive programs for better managing common client needs.
The firm tasked Paradigm with identifying and executing informative, yet approachable ways to explain these brand new, highly technical programs to their respective targets.

Our Approach
We determined that the best way to showcase the programs was through whiteboard-style explainer videos. These short, quippy videos combine illustrative animation with engaging voiceover–perfect for explaining complex concepts and promoting retention.
Discovery
Both projects began with a series of discovery sessions with Sandberg Phoenix attorneys. After all, you can't explain what you don't know. We immersed ourselves in these two innovative services and sharpened our understanding of their benefits to the client.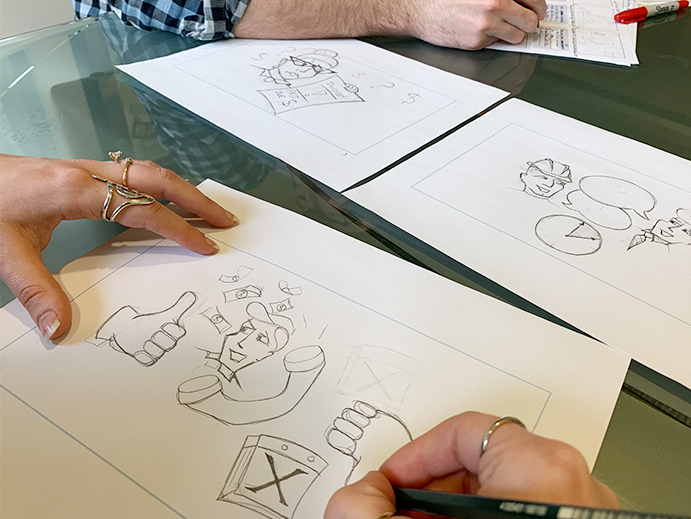 LienBuilder
We provided initial naming and visual branding for LienBuilder, a turnkey solution to a common problem in the construction industry. After years of wasting money filing unqualified liens, contractors had stopped filing them altogether, costing them thousands in lost income.
LienBuilder was a way for Sandberg Phoenix attorneys to create more qualified work for themselves and help contractors get paid more frequently. It was a game changer for both contractors and attorneys, earning recognition as a Top Legal Innovation from Missouri Lawyers Media. With all this in mind, we outlined the LienBuilder video as a wake-up call for a fatigued audience.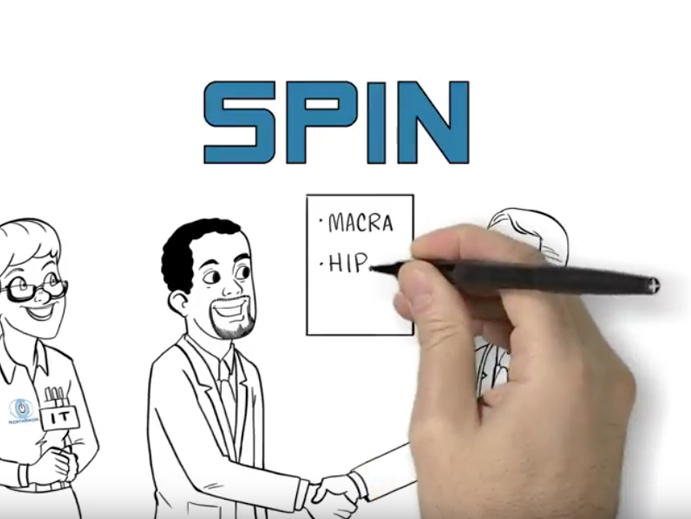 SPIN
Everything about the business of healthcare changed with the Medicare Access and CHIP Reauthorization Act of 2015 (MACRA), a new group of Medicare reimbursement guidelines passed in 2015. When Sandberg Phoenix noticed how many physicians were either unaware of or unprepared for these changes, it teamed up with a IT company to create SPIN, an end-to-end compliance program for MACRA and other regulation HIPAA and OSHA. Our strategy called for a video that proved the program's necessity and demonstrated its continued value to physicians.
Video Script Writing
With this deep understanding, we moved into script writing. We relied on simple, informative language to avoid muddying the waters with any unnecessary phrases or jargon. Both scripts also integrated tangible examples wherever possible in order to complement the whiteboard animations.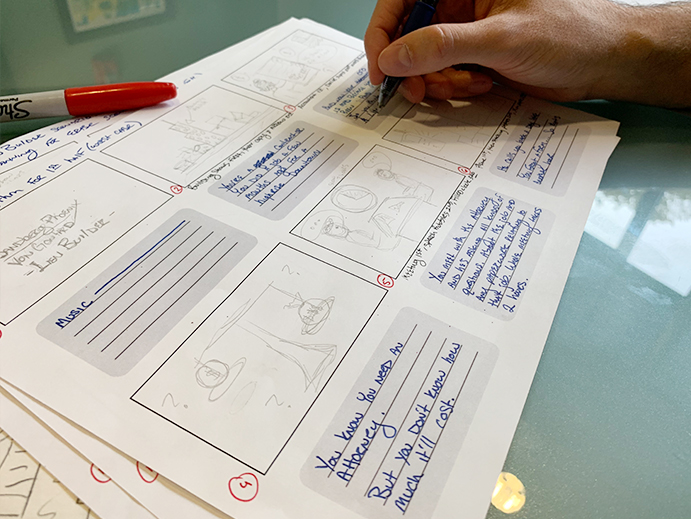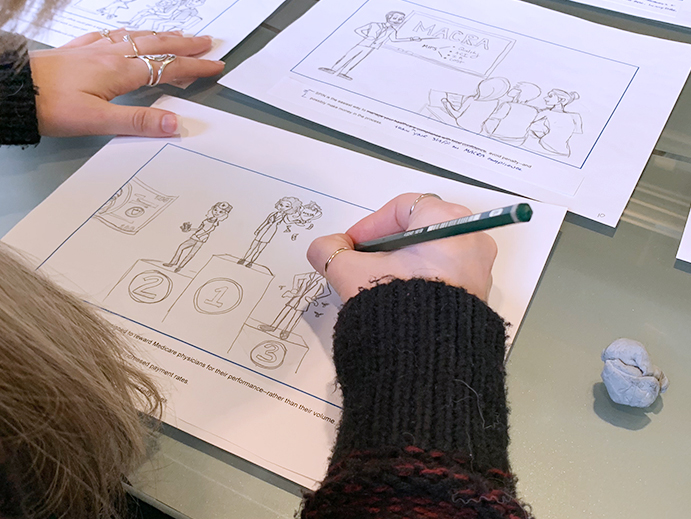 Video Storyboarding
Explainer videos rely on bright, fun animations to keep viewers engaged. Since mechanics liens and healthcare compliance aren't the most energetic topics, we designed our storyboards with hand-drawn, whimsical illustrations. We also considered the timing of each illustration and designed the storyboard so that no static graphic would remain on-screen for more than a quick second. We wanted the viewer's eyes to keep moving as the video plays.

Video Post-Production
For both projects, we sourced vocal talent right from Sandberg Phoenix's own team. We booked time at a local studio and directed them as they brought each script to life. We also sourced background music during this time. It may live in the background, underneath voiceover and visuals, but the wrong track can distract viewers and derail the attention we work hard to capture.