Sunflower Development Group
Underneath the dust of every historic building is a story. And there's no one more committed to unearthing that story and giving it a bright future than the team at Sunflower Development Group.
Role
Website Design
Website Development
Copywriting
Industry
Real Estate Development
Historical Preservation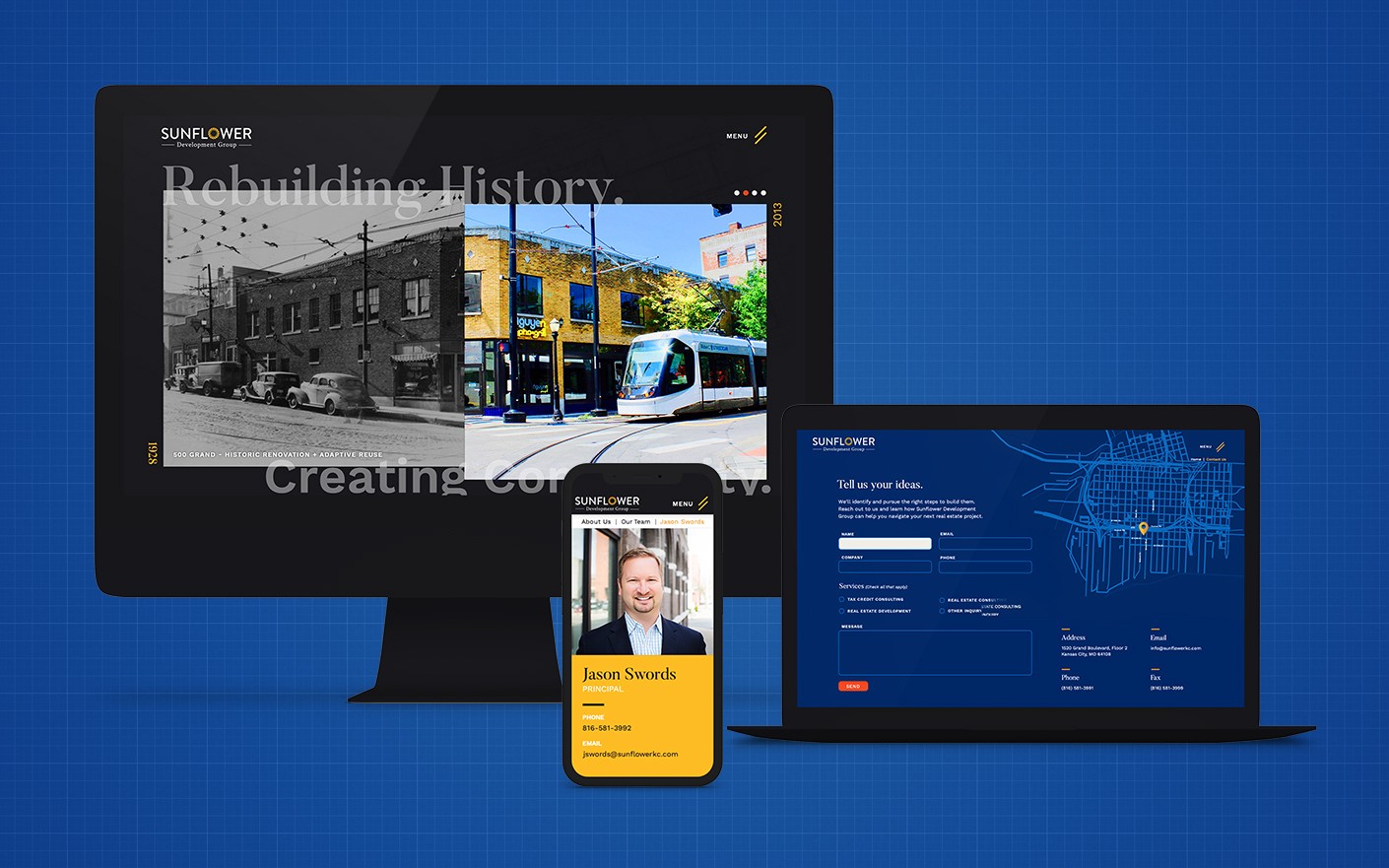 The Challenge
Located in the heart of Kansas City, Sunflower Development Group made its name as the "grind it out" developers of historic buildings. The ones who take the tough projects head-on, and aren't afraid to let a little paperwork get in the way of progress. But Sunflower's work is so much more than fixing up old buildings.
As the firm expanded its work nationwide, it needed to better articulate its capabilities and prove to owners that partnering with Sunflower is the easiest way to get a job done without any surprises.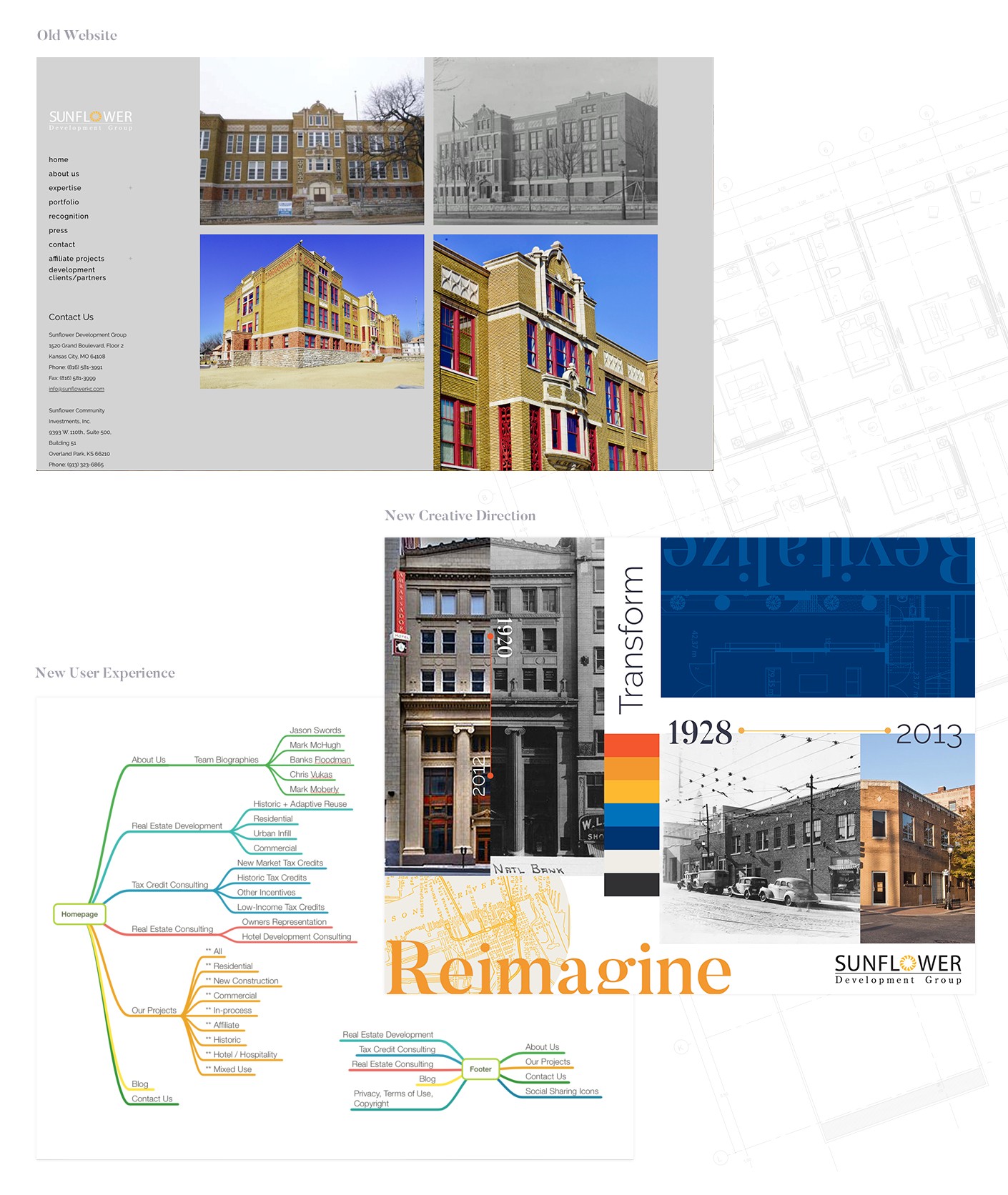 Our Approach
Web Design
As we spoke with the Sunflower team and flipped through pages of their past work, we were inspired by how broadly they viewed their role as developers and more so, restoration specialists. With every building, they looked at how restoring just a little history could enrich the surrounding community for years to come.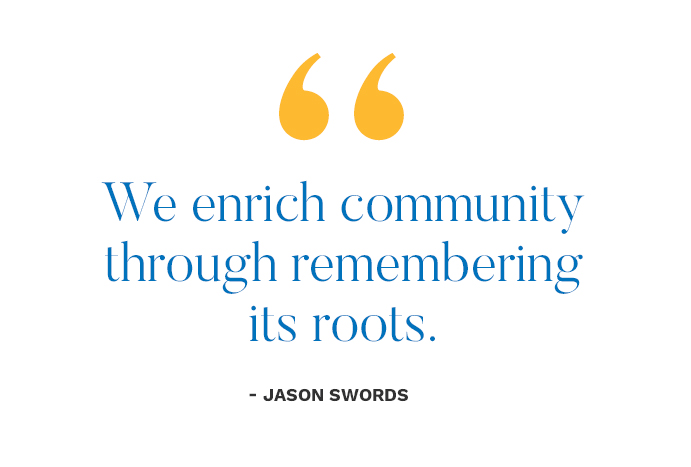 And so we were drawn to the idea of time and ways we could illustrate its effects on people and their surroundings. Animated timelines on the homepage imply a sense of remembrance and forward progress. Nodding to Sunflower's true-to-history restoration process, we married historical and contemporary photography to create striking representations of Sunflower's work and its impact.
We chose a retro-inspired color palette that, much like a historic building, took on a new life with the right care. As we looked at the site's photography, which featured plenty of neutral brick and stone, we chose colors that would complement them. Bright blues and warm yellows create intrigue and excitement, while blueprints and concrete textures add depth to every page.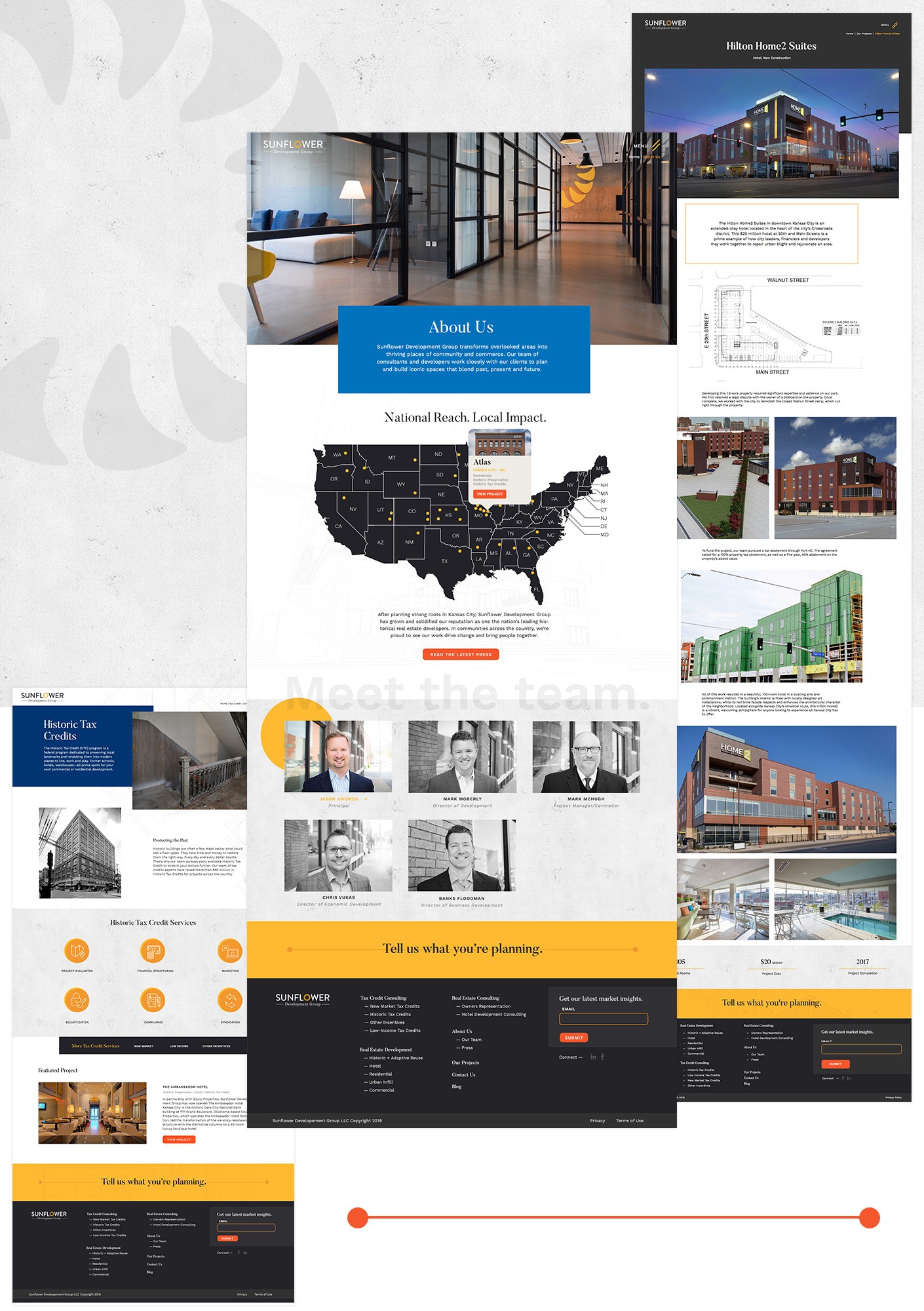 Messaging
People with big ideas, the kinds that revitalize communities, are searching for talented developers who share their vision. Throughout the site, Sunflower's messaging evokes friendly expertise and an eagerness to get started. It speaks to its proficiency in the area while elevating the conversation to how that proficiency drives success for clients. Calls to action like, "Tell us what you're planning" and, "Let's get building" skip the formalities and create a more active dialogue.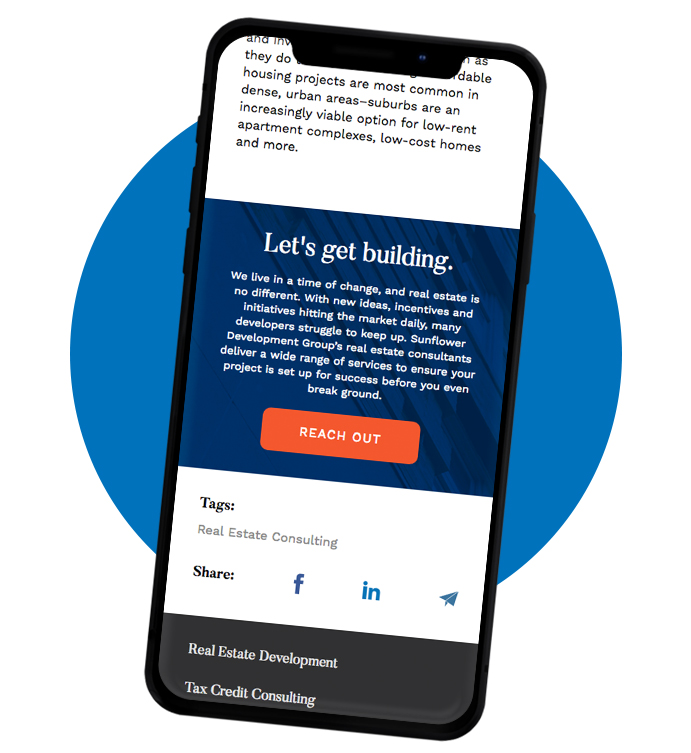 Content Strategy
One of the best ways to build a national audience is through content that answers questions and solves problems. We developed a robust content and messaging strategy for Sunflower's team that gave them the tools and insights they need to produce engaging blogs that position them as experts in all things building development, historic redevelopment and tax credits for construction projects.