Tailored Auto
Buying a car is a big deal—literally. For most people, it's one of the biggest purchases they'll make in their lifetime, second only to buying a house. So why do people feel so unprepared when they step onto the lot or into the finance office? The team at Tailored Auto set out to solve that. 
Role
Brand Identity Design
Website Design + Development
Copywriting
Video
Digital Marketing
Industry
Financial Advising
Automotive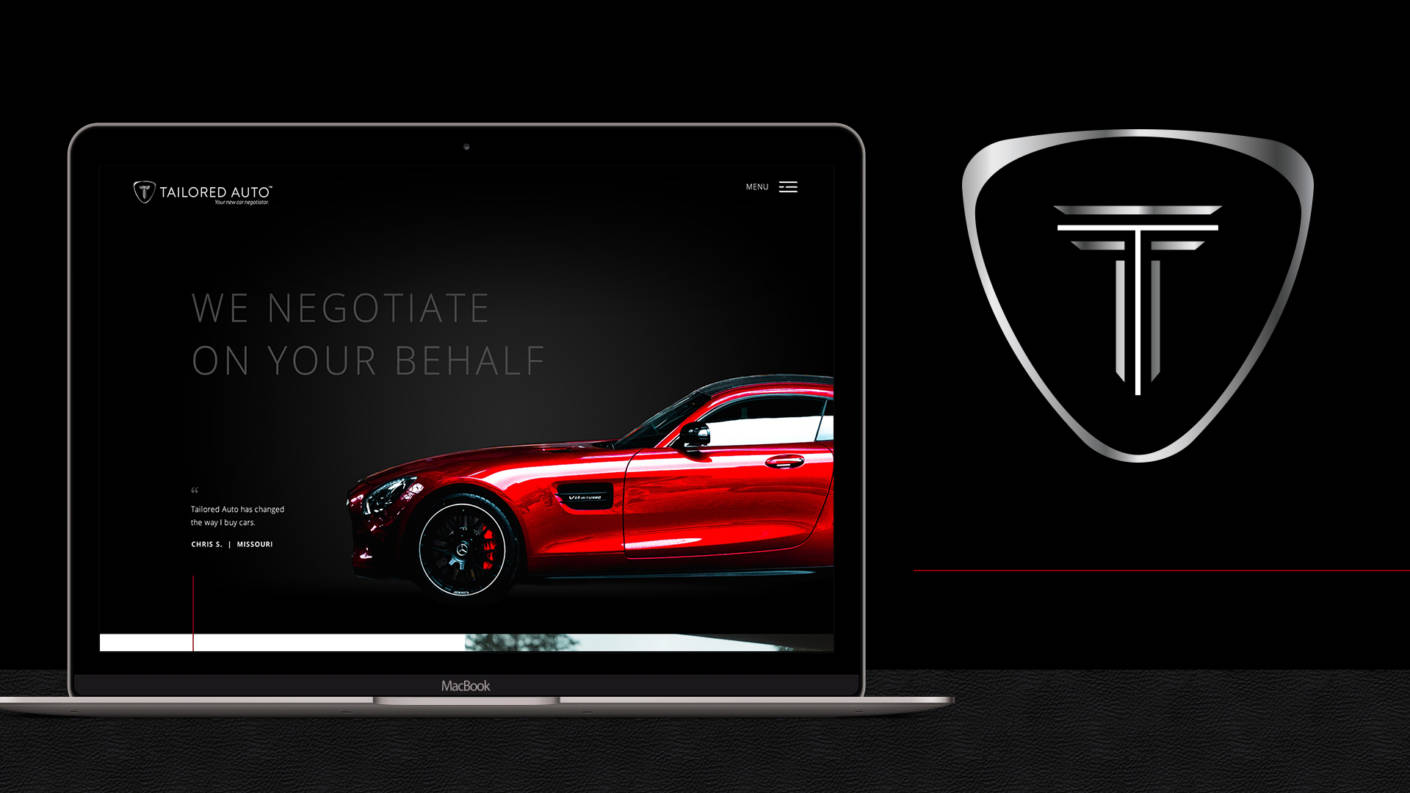 The Challenge
Tailored Auto is a brand new service that takes all the legwork out of buying a car. Led by a senior automotive finance professional, the company offers a turnkey service where a trusted advisor will locate your preferred vehicle and negotiate the entire transaction for you, including trade-ins, rebates, warranties and extras.
As a new startup offering a new concept, Tailored Auto needed a brand identity and website that established its authority in a crowded market and communicated its value.
Our Approach

Brand Identity
During our Discovery phase, we dug deep into what makes Tailored Auto a novel service and who benefits most from its services. We learned that the brand's biggest opportunity was with middle- to upper-class professionals, whose time is simply too valuable to spend hours locating, negotiating and purchasing their vehicles. 
We moved to position Tailored Auto as an upscale brand that evokes high-end elegance and white-glove service. Drawing inspiration from classic automotive badges, its logo features a sleek "T" emblazoned on a protective shield. The brand's color palette pulls from those most dominant in the automotive industry: black, white, silver and red.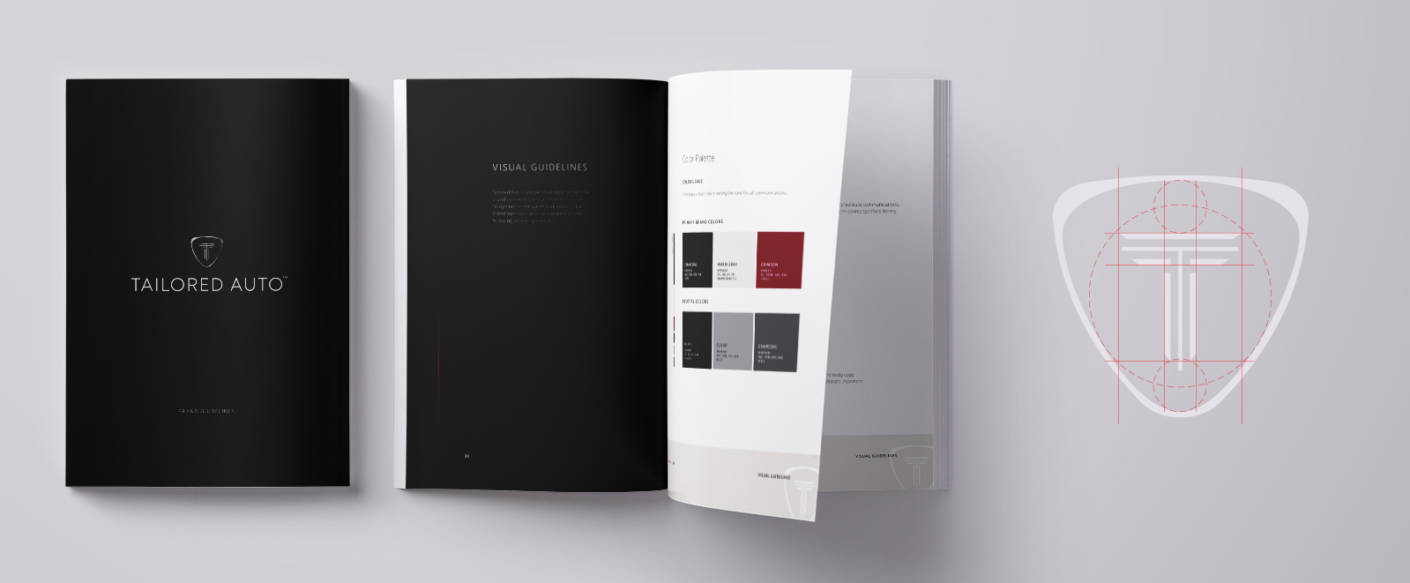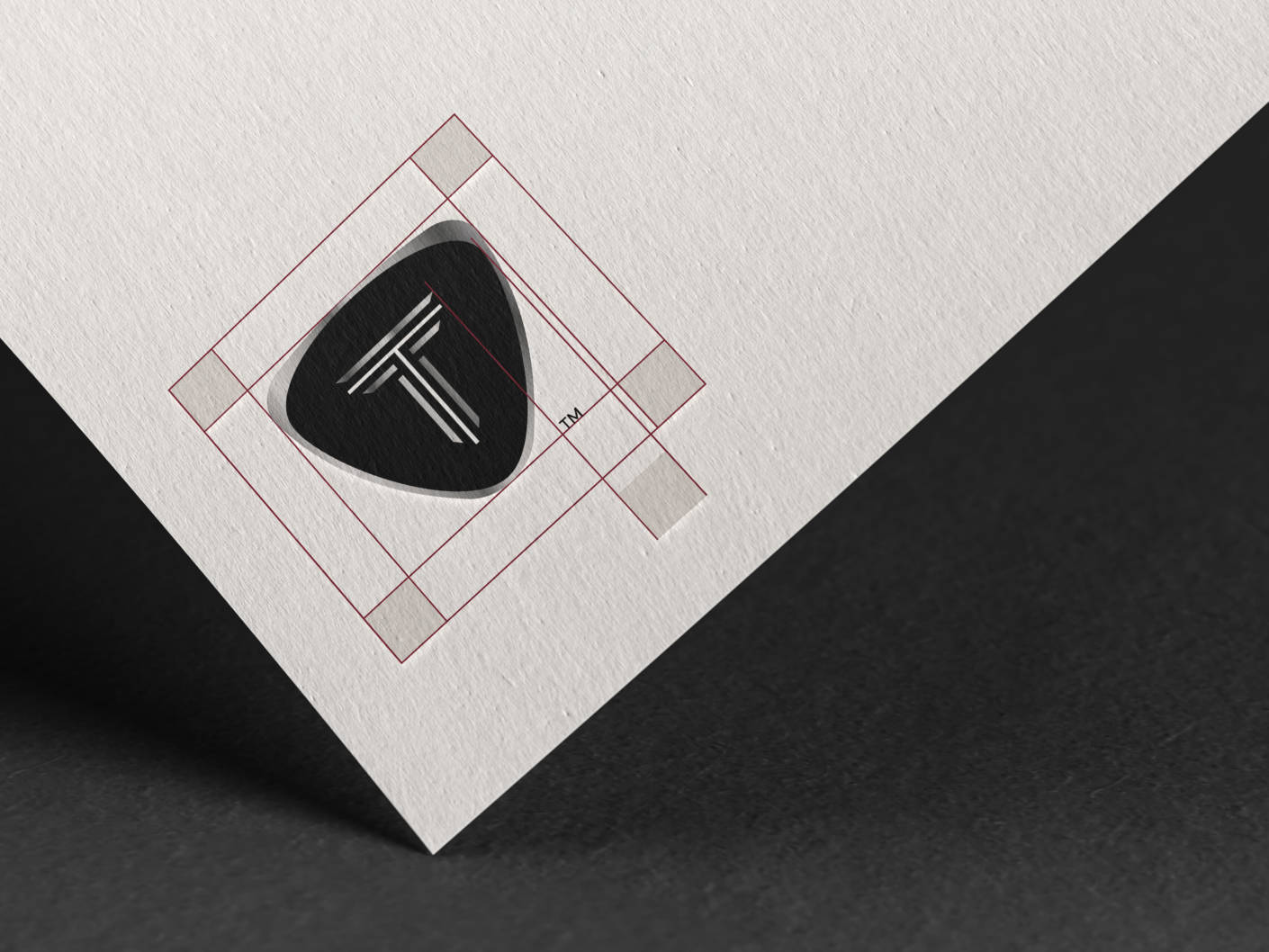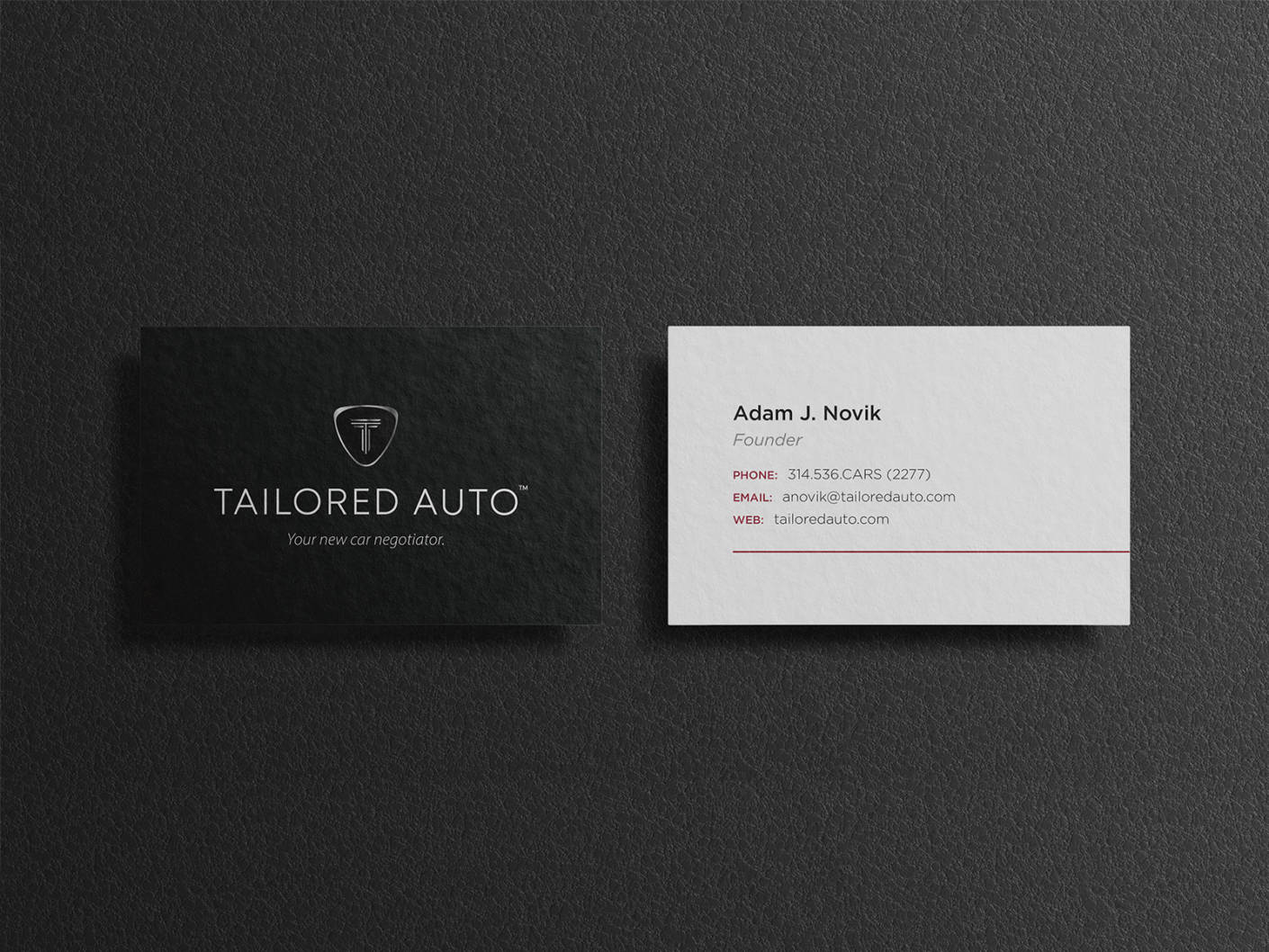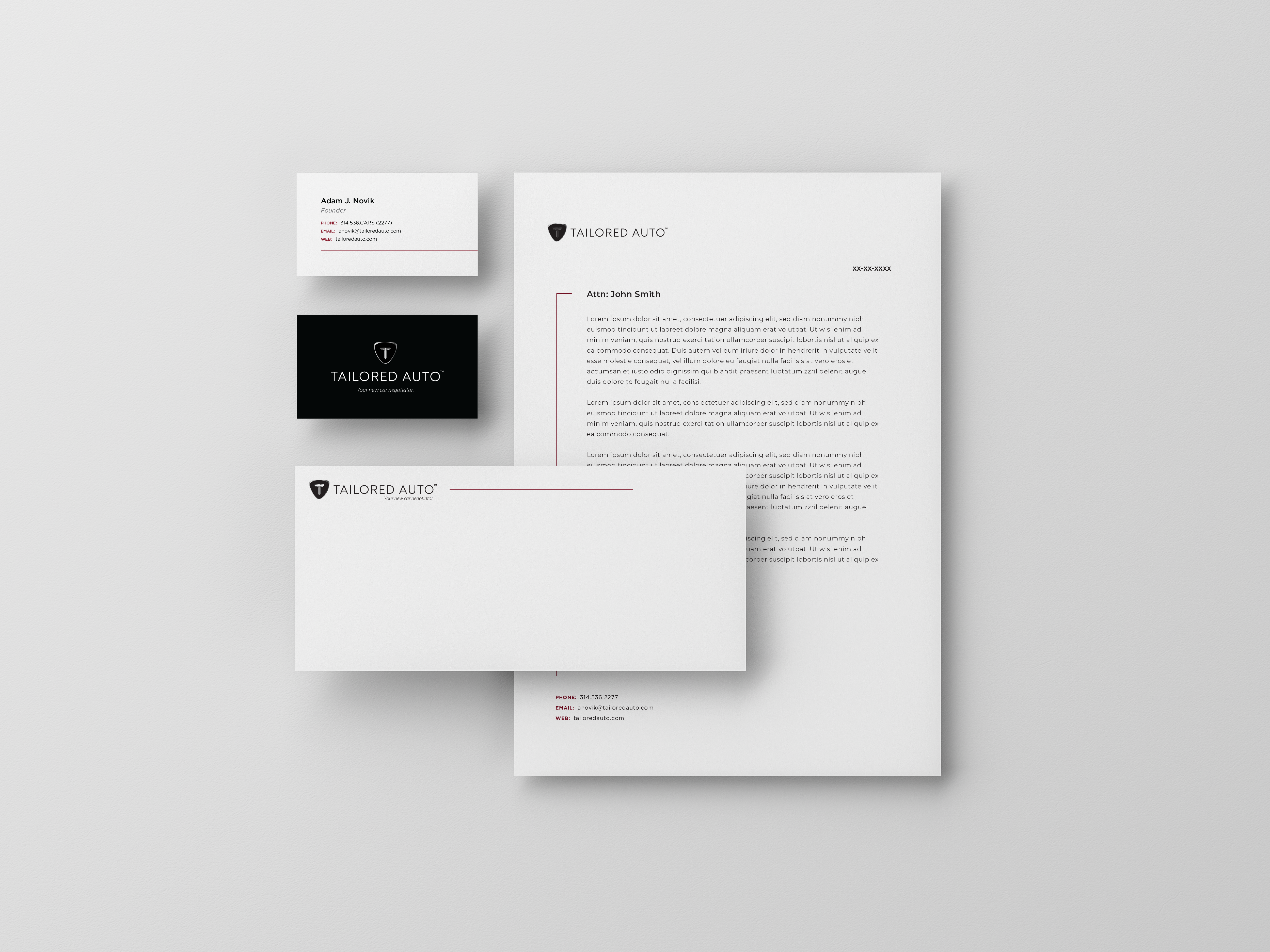 Web Design
Tailored Auto's website was designed to be everything buying a car generally isn't: soothing, informative and intuitive. We kept the message simple: this is about enjoying a car, not picking one out. The site's imagery features people taking keys or enjoying scenic drives in their new ride, while the messaging emphasizes the time you'll save by avoiding the dealership.
As you browse the site, a rich mix of real-world materials creates the sensation that you're sitting in a brand new car, such as carbon fiber, leather stitching and chrome. Finer elements throughout the site reinforce the truth that Tailored Auto considers every detail when putting together your car deal. Roll over items in the main navigation and you'll see them spread out ever so slightly, like reading between the lines of a contract.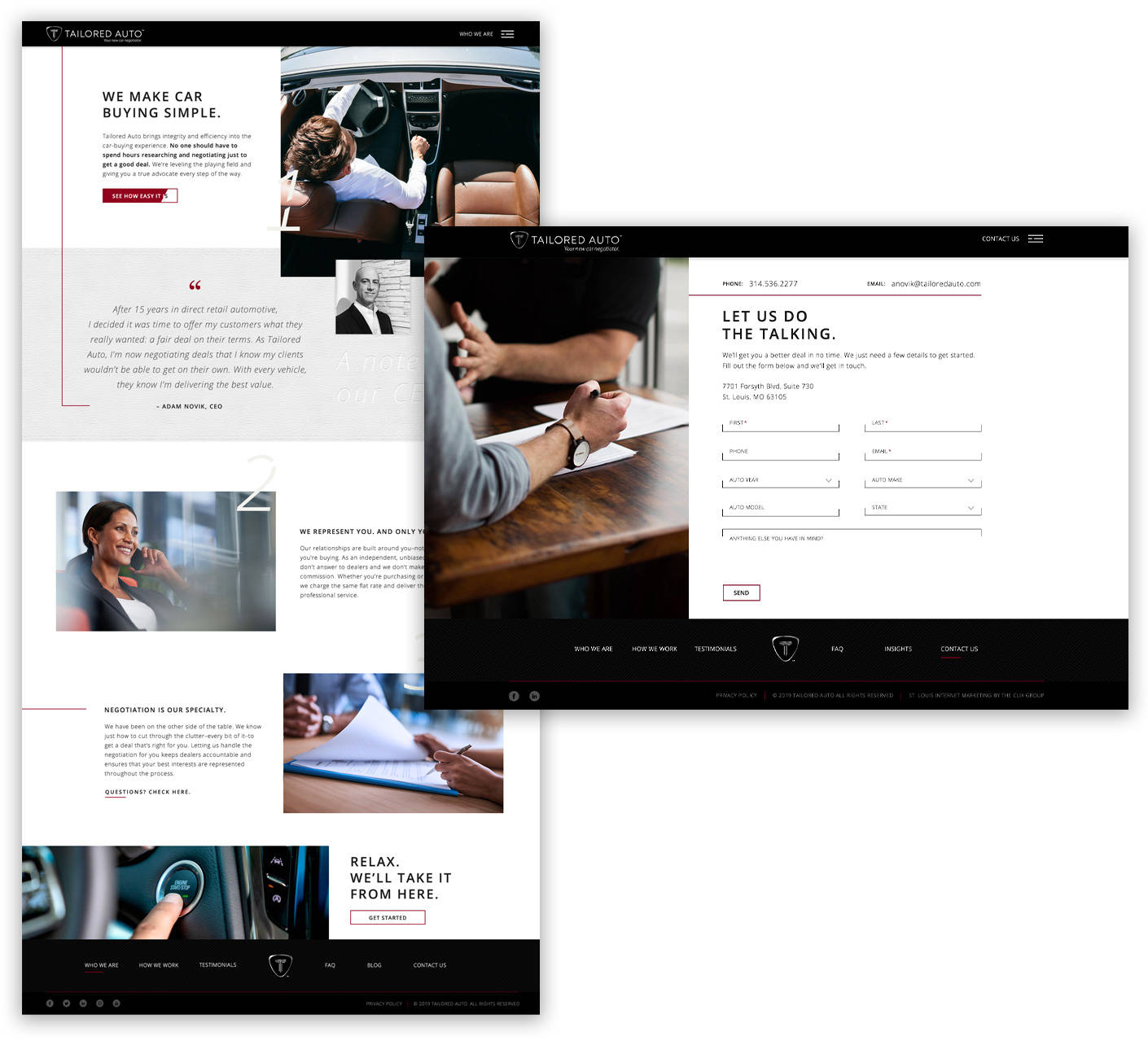 Blog + Video 
As a new service challenging the status quo in the automotive industry, we knew we needed to quickly establish Tailored Auto's credibility for those considering a new car purchase. We implemented a content strategy that kept the company's blog stocked with answers to some of the most common questions consumers ask during the buying process. 
We also scripted, produced and edited a series of videos featuring Tailored Auto's founder. Knowing how important personal connections are in the automotive industry, we leveraged these videos as an opportunity to position him as a thought leader who would become a familiar face to people as they research their purchase.