Sounding Off with Peter Schankman of Contemporary Productions
06.20.18
We've been at this branding and digital marketing game for 23 years, and even we can say it confidently: there's always someone who knows more than you. In that time, we've worked with some incredible people: business owners, attorneys, scholars, manufacturers. For as much as we taught them about marketing, each one taught us about their industry, their challenges and their ambitions. So we thought: let's give them a platform to share that story.
We recently sat down with Peter Schankman, Senior Entertainment Specialist at Contemporary Productions. If you don't know Contemporary, odds are you know their clients, their talent or their history in St. Louis. Paradigm has partnered with Contemporary since 2012, and we launched their new website just last year.
How do you market your business? What's your message and how do you share it?
We're a little unique in that we have two sides of our business: event planning and entertainment booking. We anchor both sides of the business through the tagline "The Art of Unforgettable Events." It's flexible, memorable and speaks to everything we do–be it unforgettable decor, entertainment, or a really cool experience.
Where we market is different for each service. On the events side, our marketing is more personal. It's word of mouth, cultivating relationships with venues and making sure that the events we plan speak for themselves. For entertainment booking, we're really fortunate to have some of the best, and we market them through our website, third-party websites like The Knot, venues or even the bands' own audiences.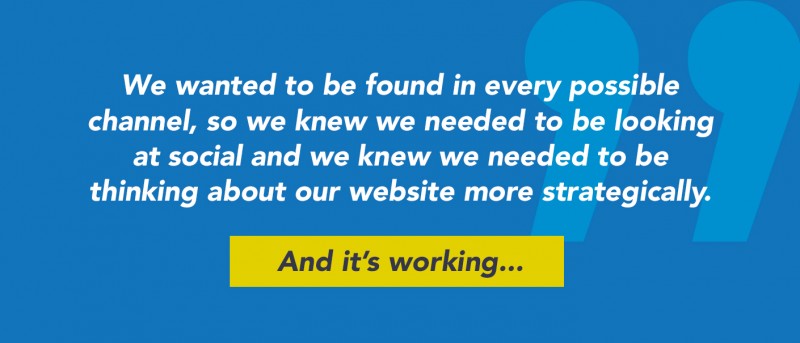 At what point did you realize you needed to invest more in marketing your services than you had in the past?
It really began when we started looking at industry trends. We wanted to be found in every possible channel, so we knew we needed to be looking at social and we knew we needed to be thinking about our website more strategically. And it's working. Just last week, we had an inquiry through one of our web pages for entertainment at a major event at the Los Angeles Convention Center. I had no knowledge of the company or the event, so there's no way we would have gotten that opportunity without our website and social channels.
A lot of businesses struggle with social media, or don't use it altogether. What made Contemporary decide to jump in?
We noticed that many of our biggest competitors weren't using social to great success, so we saw an opportunity to push our presence and capitalize on that. I really believe that, given this generation, you may not attract all your business from social media, but it's a major qualifier for consumers. If you go to look up an event planner and they don't have social media, that's generally not a good sign.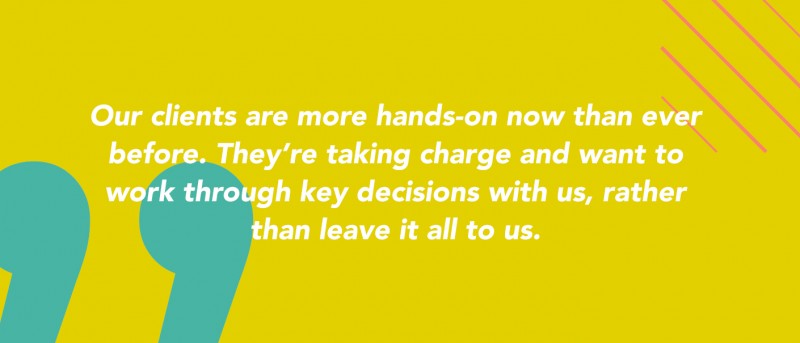 What's been the most significant challenge in your industry?
Right now, we are working through ever-evolving client needs and preferences. People are leaving less to the imagination than we've seen in the past. They want to see what a six-piece band looks like versus a four-piece. They prefer to see what they want, rather than trust an event planner to give them what they need. Our clients are more hands-on now than ever before. They're taking charge and want to work through key decisions with us, rather than leave it all to us.
What shortcomings have you experienced during Contemporary's evolution? How did you overcome them?
One of our biggest mistakes early on was branding the events team and the entertainment teams as their own companies. It seemed like a good idea at the time, as it would give each service a distinct personality and audience–but it just wasn't successful in returns. We changed leadership and, soon after, rebranded as one Contemporary with expertise in event planning and entertainment booking. We merged everything and made it easier for clients to find us and understand what we have to offer.
What's next for Contemporary? What are you working on now?
In marketing, we're focusing a lot on our social content. This year, we're celebrating 50 years so we've produced a podcast, All Access Pass, that is a different way for us to create a legacy for ourselves. It's great content that we wanted to make more relevant and available through a visual podcast. Like a lot of small companies, we wear many hats around here, so formalizing how we do things like this in the future is top of our priority list.
As for what's next, we're all working through this year. Every team is busier than ever. We are in a position to make things more efficient so we can focus on the big picture. We've had great success here in St. Louis and are actively looking at how we can grow our business in other territories.