Pets in the Park: Helping St. Louis #ConsiderAShelterPet
11.07.17
We recently wrote about our role in leading Purina's agency team in this year's #ConsiderAShelterPet campaign. The first phase of the campaign, a partnership with Urban Chestnut Brewing Company, launched in September and St. Louis couldn't be more excited to see these two pet-loving companies unite for a good cause. We recently wrapped up work on our campaign's biggest milestone—Purina's annual Better Together Adoption Event in Soulard Market Park!
This event represents a joint effort between Purina and several St. Louis area adoption agencies to bring fun, furry friends to Soulard Market, where people can meet, adopt or start the adoption process on the spot. It's a great chance for families to meet shelter pets in a new environment and see just how wonderful they really are.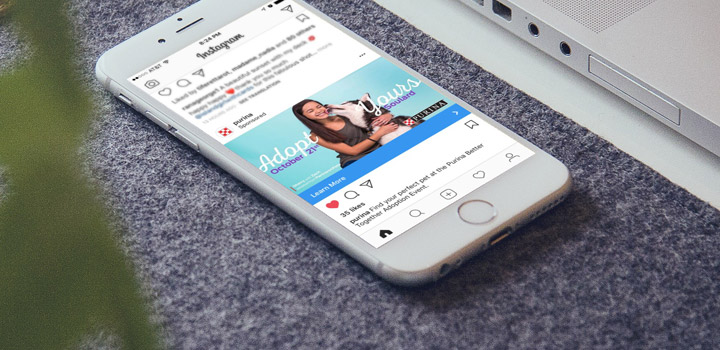 Creative Direction
In the past, we've positioned this campaign to reverse misperceptions about shelter pets. As the message gained public awareness, we decided to evolve this year's creative direction with a more personal message that placed greater emphasis on adoption.
"In evaluating previous campaigns, research showed that we had moved the needle and St. Louis residents were seeing shelter pets in a far more positive light," said Ryan Capogreco, our Art Director. "The next step was clear: to turn those perceptions into adoptions."
For many adopters, they didn't adopt a pet—they adopted a lifelong companion. We knew that these were powerful stories that, if properly told, would completely change people's perceptions about these incredible pets, guiding them to seek out local shelters and attend our event.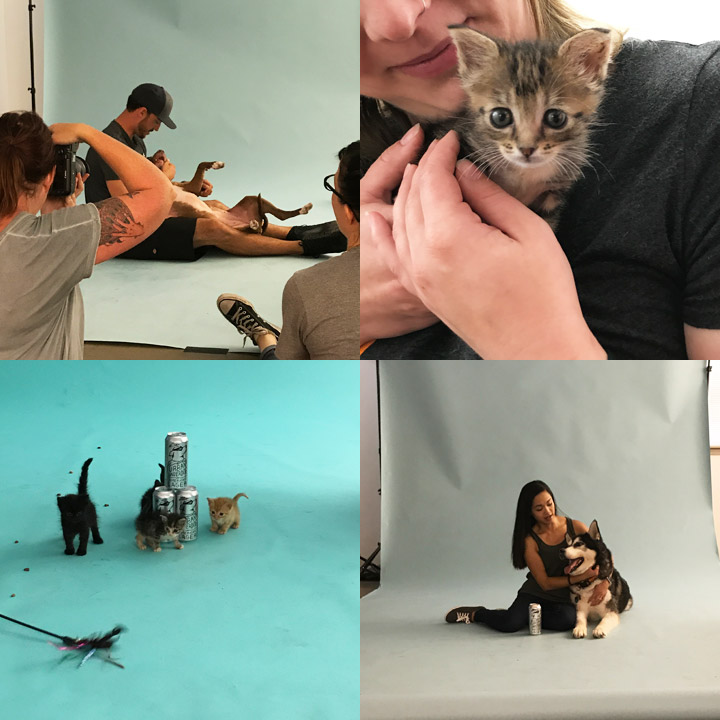 Storytelling + Photography
We identified adopters who had great stories to tell and invited them to our office for a photoshoot starring them and their pets. Our goal was to capture moments that showed the tremendous love between adopters and their pets and let those moments speak for themselves across the entire campaign. Take a look at the photos and we're sure you'll agree—these moments need no explanation.
"The photoshoot was a blast," Capogreco said. "To see so many adopters volunteer their time, stories and wonderful pets with us was priceless. Everyone had a favorite pet as we welcomed dozens of cats and dogs into our office for a week of shooting."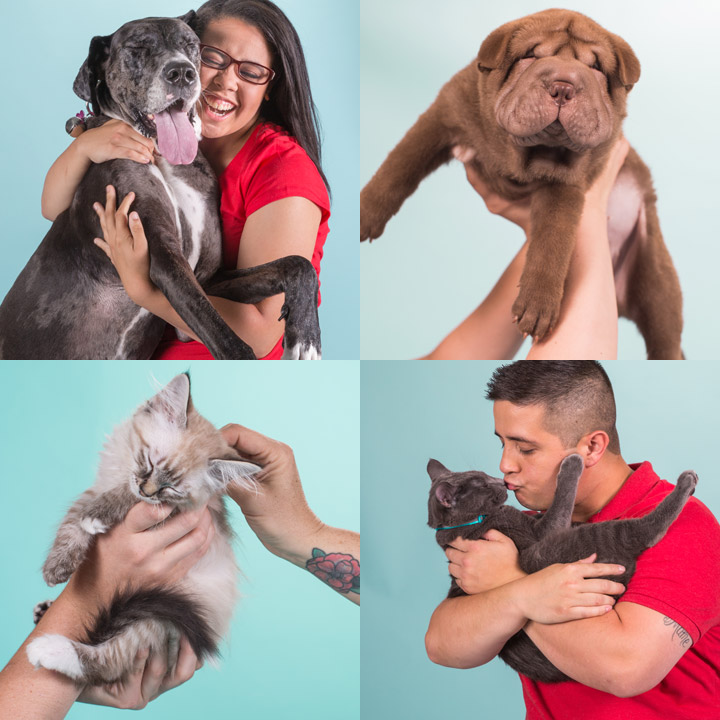 We hand-selected a few of our favorites to become the foundation of our campaign's branding. With hundreds of adorable photos to choose from, it wasn't an easy task. We paired each photo with a simple call to action: Adopt. This simple, powerful word inspires action without distracting from the joy in each photo.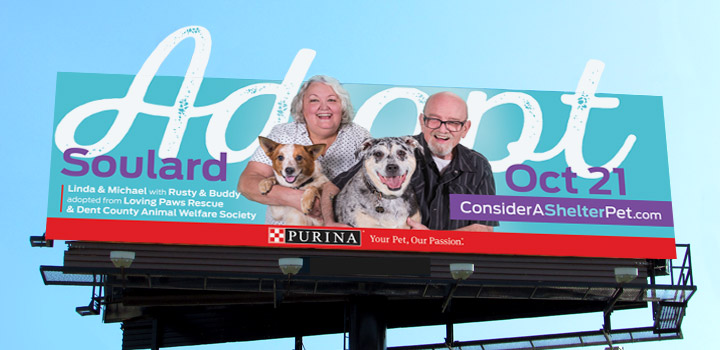 Media Strategy
Our creative direction in place, we moved on to executions. We sought placements on billboards along St. Louis' main arteries, but we felt they needed an extra push in order to better differentiate themselves. We designed the billboards with extensions that took our custom "Adopt" message well above the rectangular confinements of the boards to attract even more attention.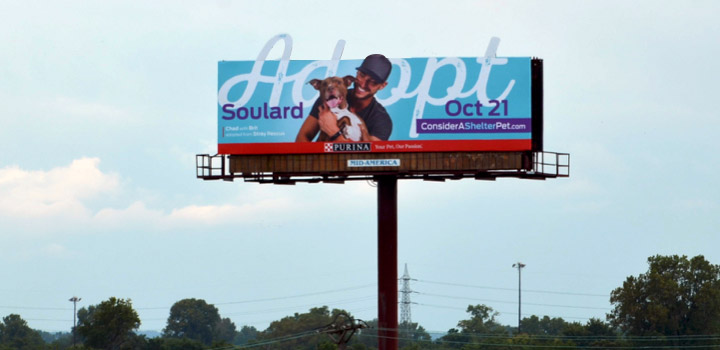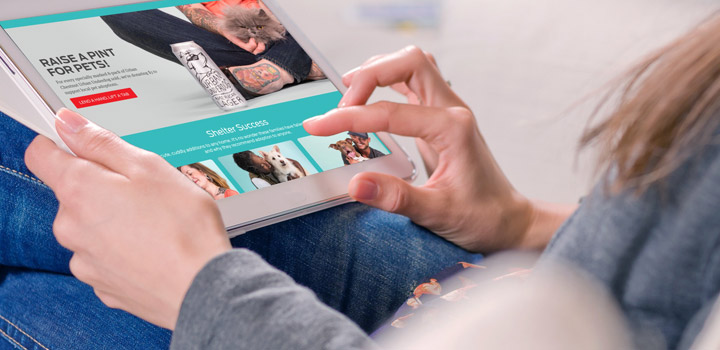 In coordination with Purina's social media agency, we developed a robust content strategy that took advantage of the company's large reach on social media and the individual followings of each shelter partner. Custom posts and graphics raised online awareness for the event and its connection to other aspects of the campaign, such as the Urban Underdog partnership and Purina's $50 subsidy offer on qualifying adoptions.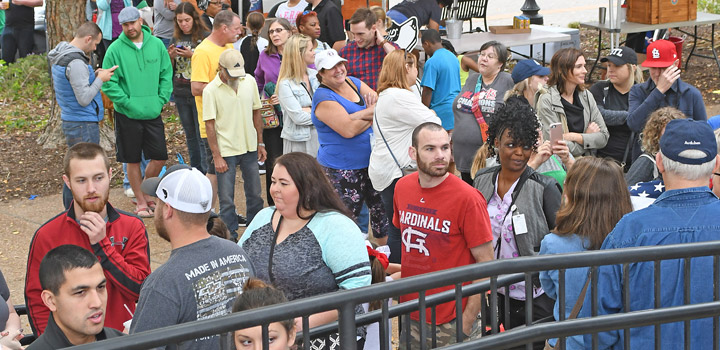 Event Recap
The event took place on Oct. 21, 2017 and we couldn't be happier with the turnout. With a long line before opening, approximately 3,500 people joined us in Soulard Market Park to meet these wonderful pets whose stories we've worked so hard to tell over the years. Even better, over 80 shelter pets found new homes that day, with even more scheduled to come home in the coming weeks.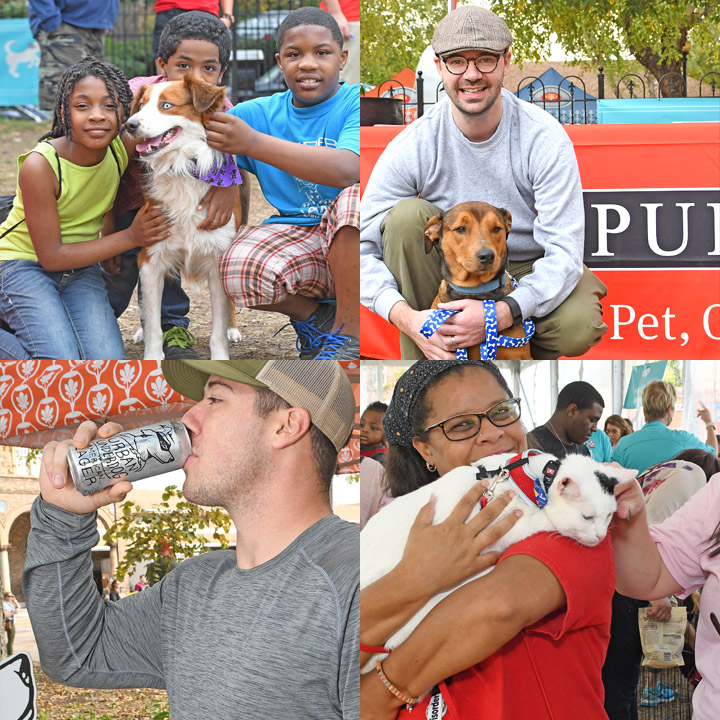 For those who adopted at the event, we delivered a special token to help them remember their first day with their new friend. We worked with a professional photographer to set up a photo booth capturing free family photos with adopters and their new additions.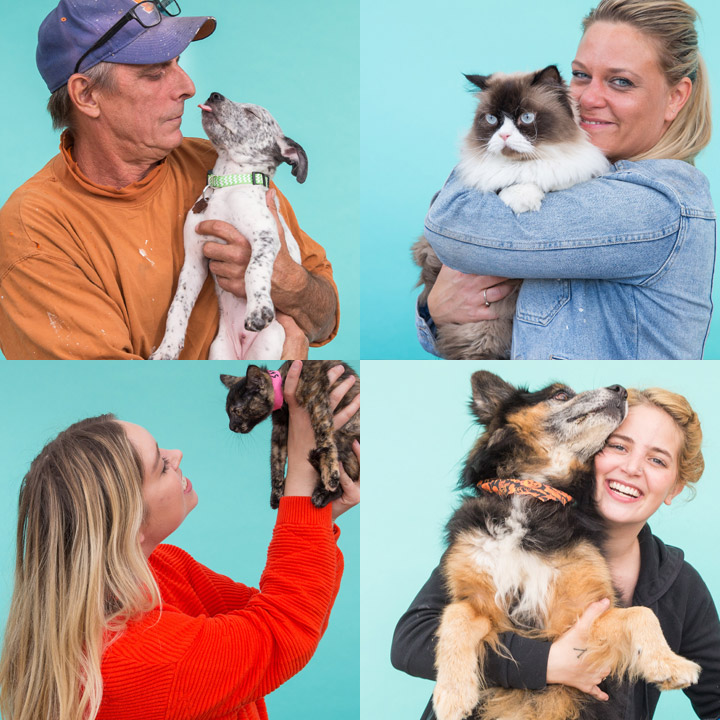 With another successful event in the books, we recently closed the final phase of our campaign: promoting Purina's subsidy offer funded by sales of Urban Underdog. From the day of the event until Nov. 5, Purina helped St. Louis families bring home a new friend by donating $50 to qualifying adoptions.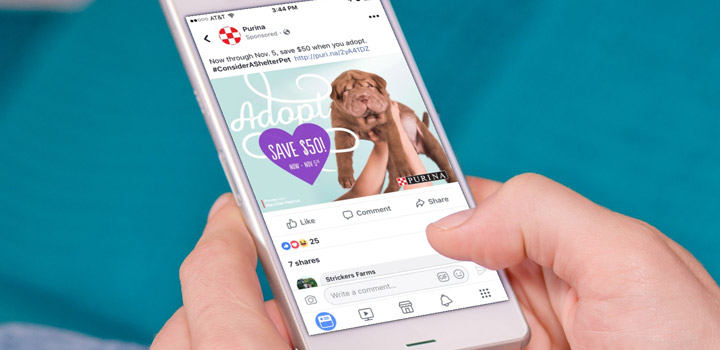 We wish to thank Purina and its agency partners for another fantastic year of connecting St. Louis with some truly wonderful animals. But don't take our word for it. Stop by your local shelter and discover the love and companionship that begins when you #ConsiderAShelterPet.