St. Louis Residential Roofing
St. Louis Residential Roofing has become a trusted partner for roof replacements, storm-related repairs and home exterior installations across 13 counties on both sides of the Mississippi River.
Role
Website Design
Website Development
Copywriting
SEO Strategy
Industry
Residential Roofing and Exterior Service

Challenge
As a recent endeavor of a long-established parent company, St. Louis Residential Roofing struggled with brand awareness and lead generation. A contributing factor was their website — it was difficult to find on search engines and minimal service information was available.
Paradigm was tasked with building a new website infused with personality, aesthetic elements and SEO strategies to drive traffic to the new site, build brand awareness and provide lead generation.

Website Content
We crafted their story around the experience they provide during each roof installation and repair. St. Louis Residential Roofing prides itself on white-glove service through one on one interactions — this allowed us to develop content that spoke on the importance of a roof from the eyes of homeowners in need of assistance.
We worked to emphasize the personal touch the ownership group provides by citing them across multiple pages, including customer testimonials and utilizing language of care and compassion.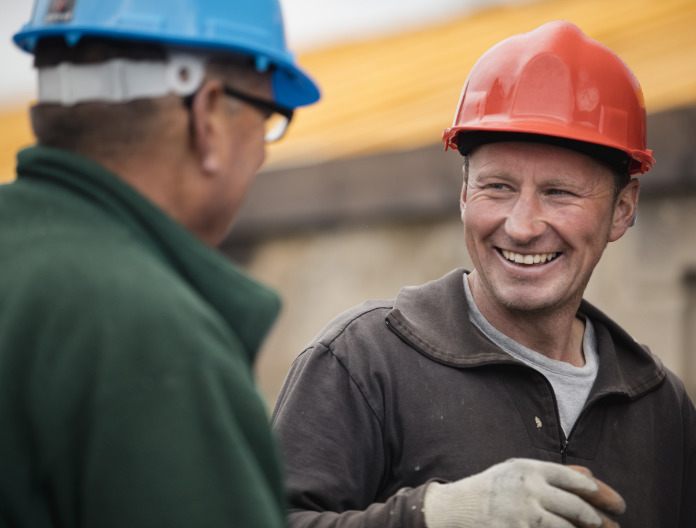 We pinpointed white-glove service and insurance expertise as their key differentiators and wove elements of this throughout their content. The finalized website content intertwined a message of integrity with strategic SEO expertise, ensuring their message would both reach their audience and resonate deeply with them.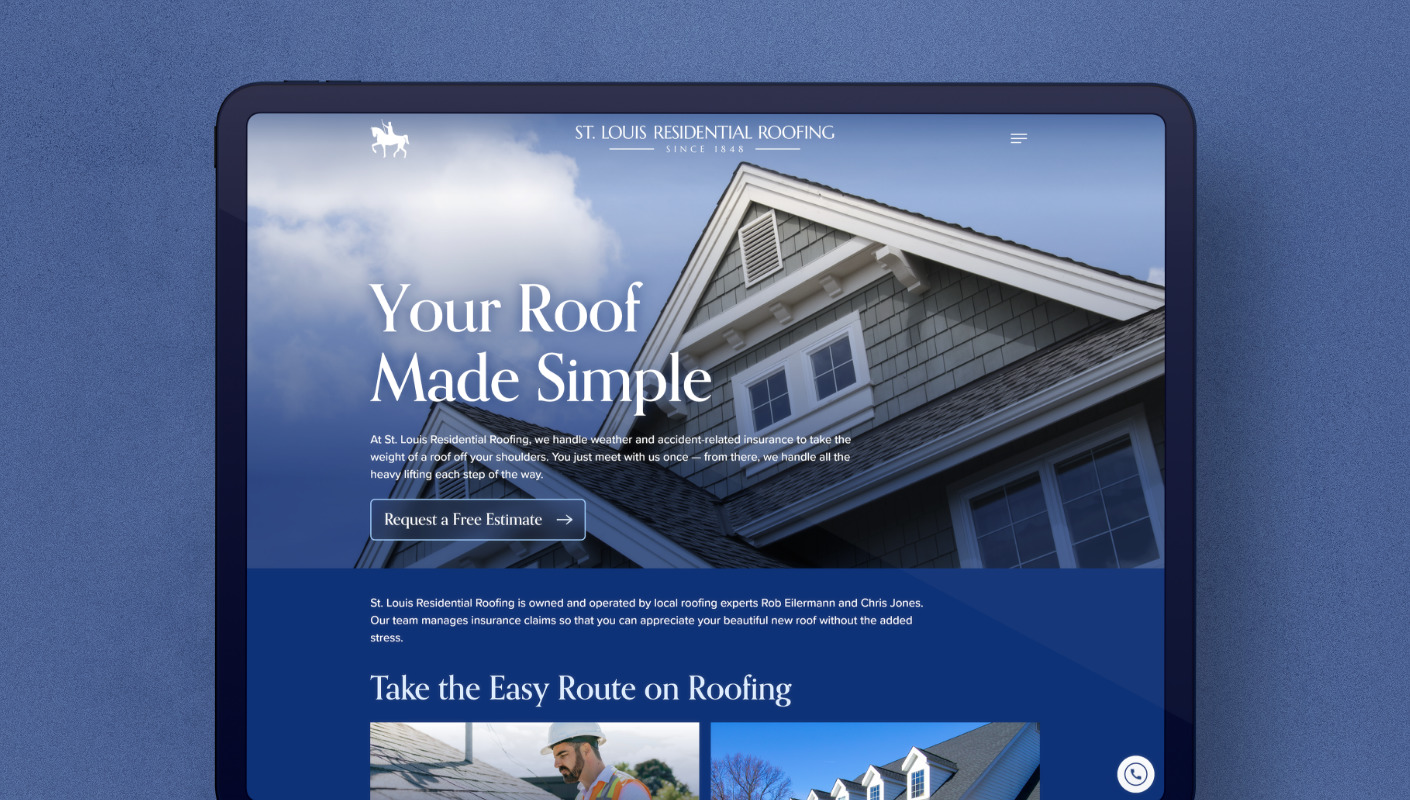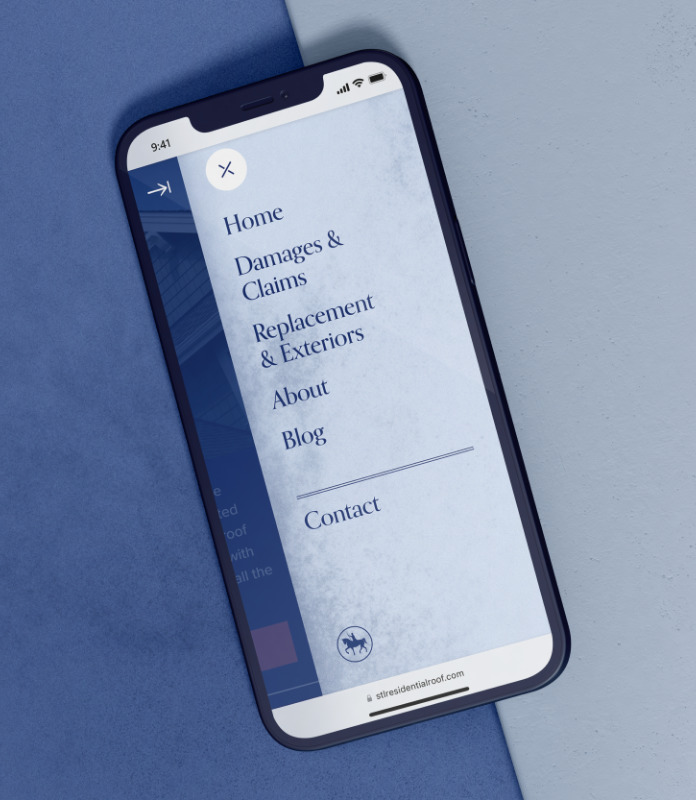 Lead generation was a primary goal for St. Louis Residential Roofing. Their website was designed to make it exceedingly simple to either request a consultation, receive a storm report or call the ownership group directly. Every element enables users to traverse content and find the information best suited to their needs.

To complement the overarching message, we utilized photos of finalized roofing projects, showcasing the quality of their work in both protecting a home and boosting its overall curb appeal. Their website design exudes professionalism while remaining approachable to new and returning homeowners.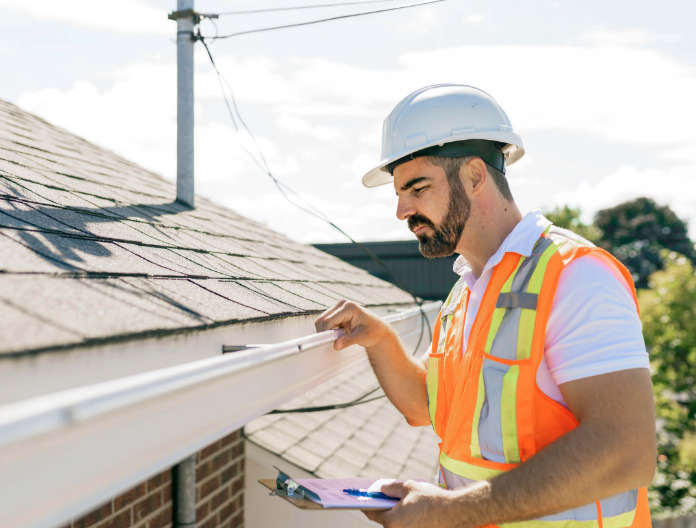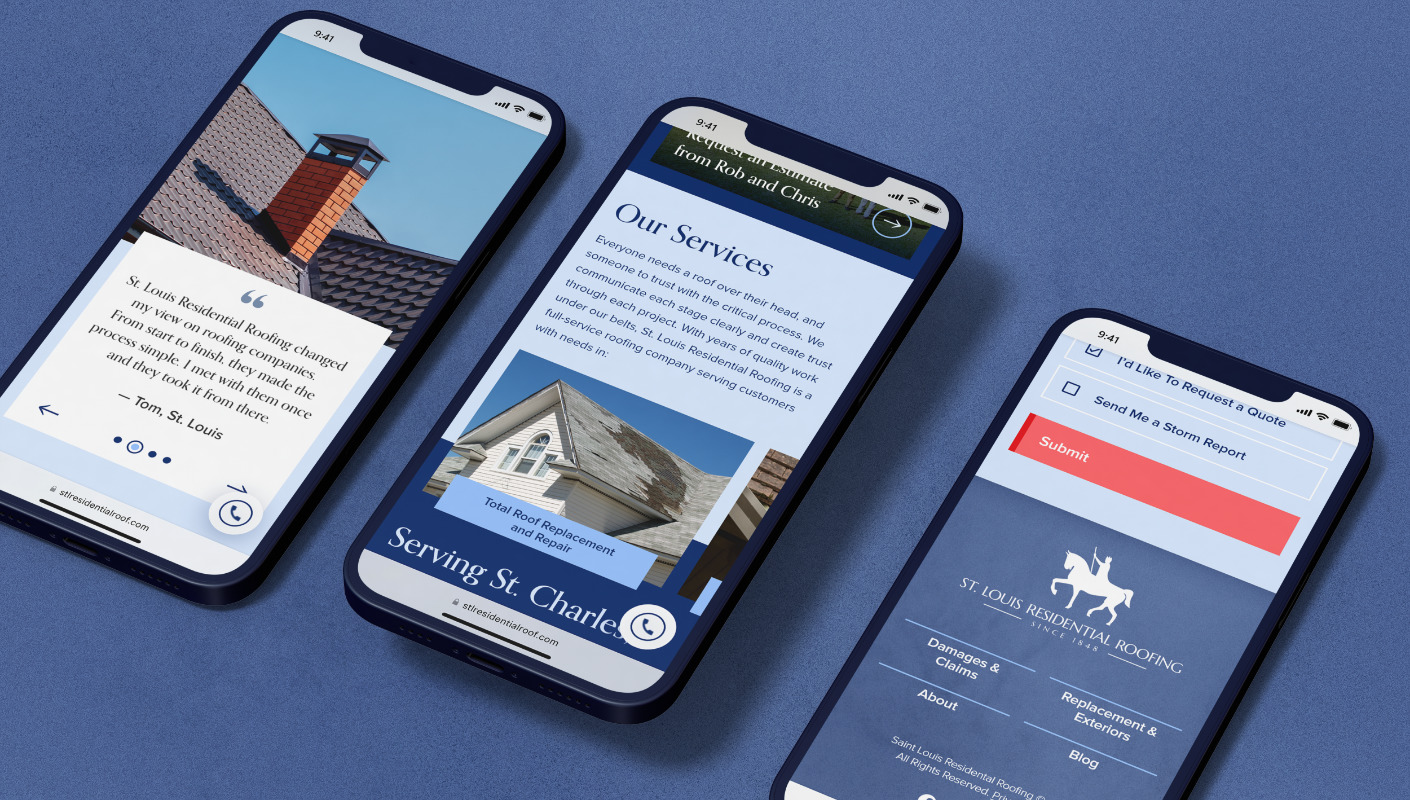 SEO Strategy
St. Louis Residential Roofing wanted to rank higher on the search engine results page. To make this happen, our team researched roofing keywords, targeting storm, location and roofing topics. Designated keywords were woven throughout the website, with each page focusing on its own tailored set.
To increase opportunities for optimization, our team set up a blog content system for St. Louis Residential Roofing to share relevant content with additional keywords.